When picking a toilet partition color, there are many things you have to consider. Does the hue go with the rest of your interior design? Does it enhance the style of your space? You also have to choose the style and finish of your toilet partitions and urinal screens. Finally, you should consider the durability of the color you choose, depending on the traffic-levels of your building.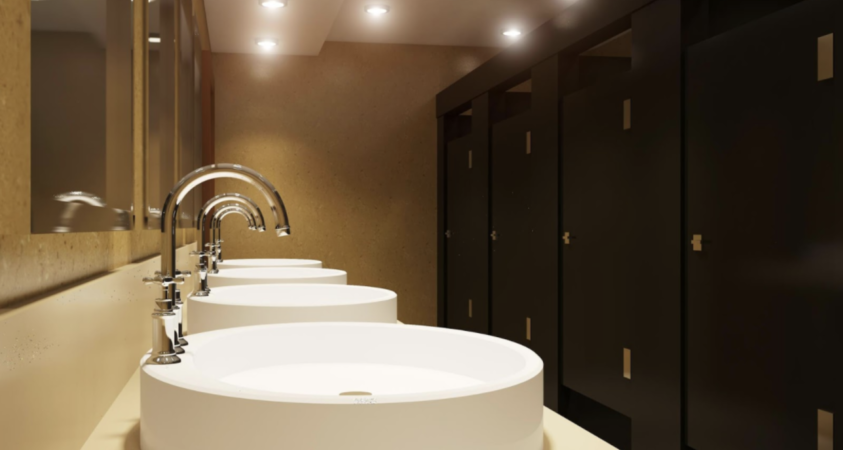 Picking Toilet Partition Colors
When choosing a toilet partition from us, you never have to worry about quality, durability, or design. Our products are engineered to hold up over time. That means all you must consider is the aesthetics. When choosing your restroom partition colors, you first need to decide which finish you prefer.
We offer:
Each finish has different colors and textures available, so you should choose your finish first, and then pick your color.
Powder Coat Colors
Our powder coat colors come in shades of grey, beige, and white along with Moss Green, Sapphire Blue, and two shades of red. You can use this wide range of colors to enhance your interior design. Make a statement with Ruby Red toilet bathroom partitions or keep things neutral with a soothing Linen hue.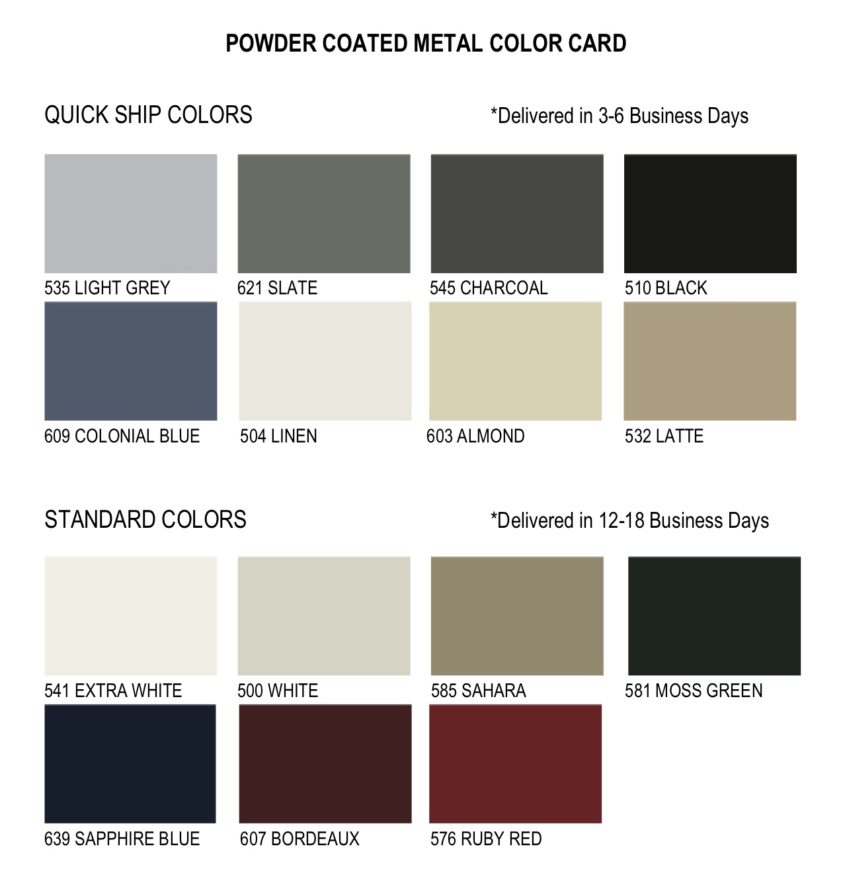 Solid Plastic Colors
For solid plastic colors, you can choose from a range of solid colors like Slate, Burgundy, and Hunter Green. We also offer a few flecked patterns like Paisley, Canyon Granite, and Frost Granite. Often, these textured looks are far better in high traffic areas, as their naturally irregular appearance hides dings and scuffs.
Compact Laminate Phenolic Colors
Like plastic laminate colors, compact laminate, and solid phenolic colors offer different hues as well as various textures. You can opt for solid colors like Willow Grey; woodgrain looks like Cello or flecked and speckled options like Navy Graphix or Pewter Mesh.
Plastic Laminate Colors
When it comes to plastic laminate toilet partition colors, you have more options not only for hues but also for textures. You can opt for woodgrain looks, stone-looks like marble or granite, or metallic finishes like bronze. These textures can elevate the interior design of your bathroom to look more elegant or stately.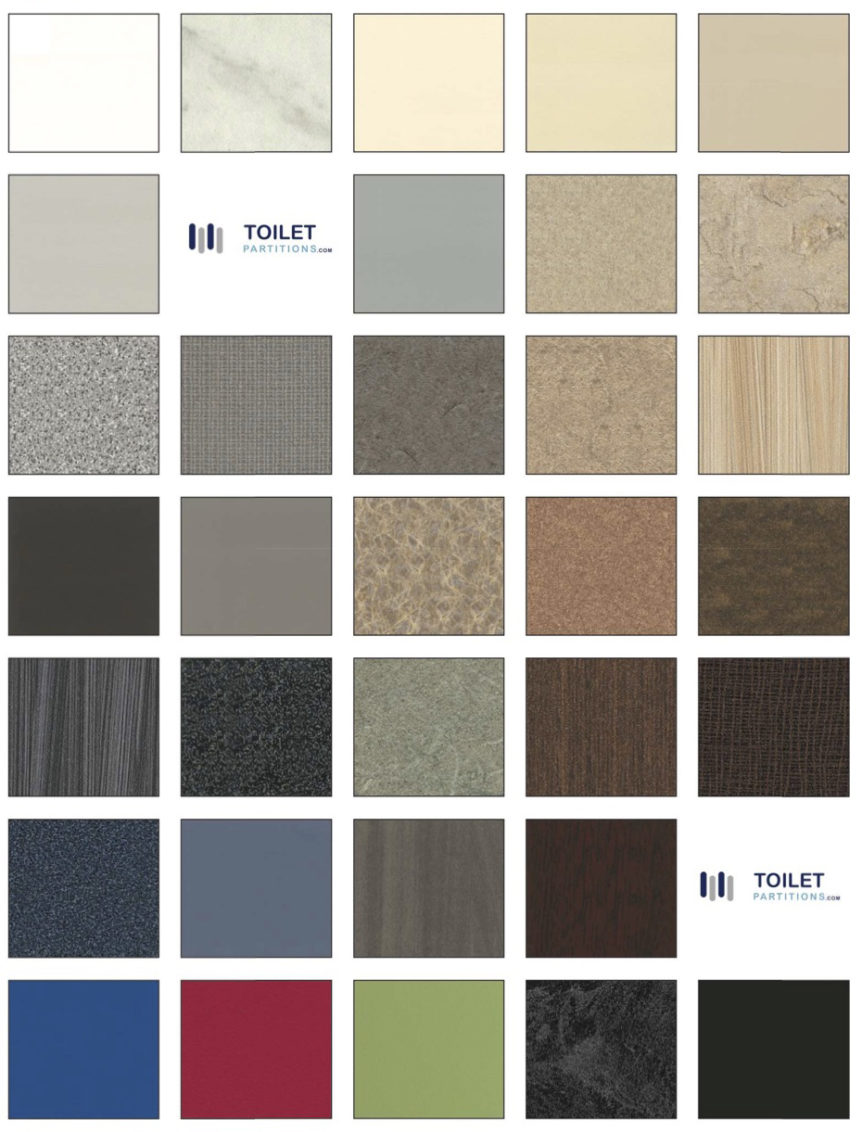 Stainless-Steel Finish
Stainless-steel finish toilet partitions are one of the most popular options around the country because they go with any bathroom design and are highly durable. While a stainless-steel toilet partition may not have the individuality or flair of some other finishes, its neutral appearance fits into any décor and building.
No matter what color chart and finish you choose, your toilet partitions are going to be durable and reliable for years and years to come. Just remember that for high traffic areas, darker colors and textured patterns can hide unavoidable wear and tear, making your partitions appear newer for longer.
Ready to Pick Your New Toilet Partition Colors?
Our staff can help you find the best color, texture, and finish for your new partitions to enhance your interior design and maintain your bathroom's clean appearance. The entire team at ToiletPartitions.com is here to help you and make sure that your order is correct and delivered on time. Whether you have one bathroom or 500, we'll make sure you receive the highest in customer care and satisfaction. For more information, call us at (855) 809-2049.