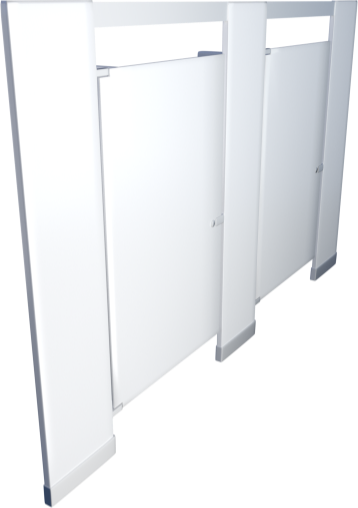 BUYING TOILET PARTITIONS
IN
PHOENIX 

JUST GOT EASIER
Instant Pricing
Custom bathroom stall configurations
Simple ordering process
All at your fingertips
Times are changing and so is the way you purchase your toilet stalls. We not your typical supply house or internet sales guys. We are a licensed contractor who happens to lead the nation in online sales of toilet partitions as well.  We have more answers than you have questions and love talking to new and our many repeat customers. Wether you need parts, doors or a complete stall system for your bathroom we have you covered.
3 WAYS TO GET A PRICE FOR PARTITIONS IN PHOENIX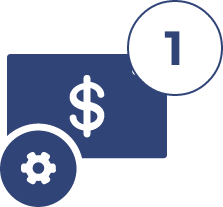 Try our pricing tool to get automated prices now. You wont have to wait!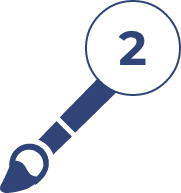 Or send us drawings via.
Email: info@toiletpartitions.com
Text: 619.954.5734
Fax: 619.562.8474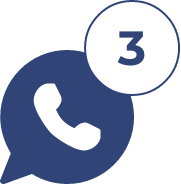 Give us a call! Talk to a bathroom partition design expert. We've been doing bathroom partitions since 1998.
WE DELIVER ACROSS THE GREATER AREA OF
PHOENIX, AZ
We have commercial bathroom partitions  and dividers at a warehouse near you, ready to ship. We can ship complete toilet stalls in a matter of days directly to your job site in Phonenix, AZ.  You can give me a call at 855-809-2049 or you can visit some of the links below to learn more about each material type.
CHOOSE THE BEST MATERIAL FOR YOUR BUDGET
No matter the environment of your project we have you covered, literally and physically.  From the moist tropical environments of Hawaii to the deserts of Nevada and the harsh winters of Alaska we have a material specific for your conditions. The great thing about our toilet partition pricing tool is that no matter what option you pick we give you pricing on 5 materials on the same quote. You can compare and decide which option best suits your projects needs.  Below you can explore and learn more or get pricing on your toilet partitions. If you need help with your Phoenix project give me a call directly. 619-334-6653 my name is Rob.
Phoenix, AZ is one of the most engaging, exciting, and rapidly-expanding cities in the western United States. In fact, it's one of the top cities in the entire country, which is why we are so proud to offer high-quality toilet partitions to residents of this fine town.
If you are creating a commercial facility or municipal building in Phoenix, you need top-quality materials, including the right toilet partitions for your bathrooms. Use our convenient site and you'll get everything you need, including bathroom partitions, urinal screens, soap dispensers, and more.
Show Your Dedication to Phoenix, AZ and the Surrounding Area
Your restrooms should be a reflection of your high-quality building. Order from our site and you'll enjoy:
 

Excellent warranties

 

Immediate price quotes

 

Dedicated service

 

American-made products

 

Customizable materials

 

An easy-to-use ordering system
We have created one of the best online stores for toilet partitions and other important bathroom accessories, making your construction project just a little easier!
Delivering Quality to Phoenix, AZ Construction Projects
As the capital city of Arizona and an economic center for the surrounding region, Phoenix is an interesting and engaging city that has something for people from all walks of life. Young and old are coming to the Phoenix metropolitan area to enjoy a vibrant culture supported by one of the strongest economies in the country.
The city of Phoenix is surrounded gorgeous and impressive landscapes. The area's mountains and foothills provide a variety of leisure and recreational opportunities, while the heart of Phoenix offers entertainment, dining, and culture that competes with any city in America.
Although the economic history of Phoenix revolves around agriculture and natural resources, the city now has a diversified economy that includes office support, food preparation, transportation, and retail, among many other sectors. The military also has a large presence in the Phoenix area, thanks in large part to Luke Air Force Base, which is located in the western suburbs.
With so many different sectors, Phoenix is one of the top cities for employment and job stability. With this growth there is an ever-expanding need for high-quality commercial buildings and public facilities. Of course, these facilities also need bathroom partitions and other accessories, which is why our site has become so popular for builders in Phoenix.
Order from our site and you can enjoy immediate pricing and fast deliver, which is free for many orders. (Contact our team for delivery details.) Our American-made products are vandal resistant, ADA compliant, and backed by a 100% satisfaction guarantee.
By eliminating additional costs from retailers and storage facilities, we can pass the savings on to you. In the end, this can help reduce the total costs for your Phoenix project while helping you maintain a tight budget!
Choose the material that works best for you, including:
 

Plastic laminate

 

Solid plastic

 

Stainless steel

 

Phenolic
Quality Partitions from a World-Class Website
If you are ready to place an order, visit our site today. We made our site simple and easy, but if you have any questions whatsoever, contact our staff and we'll be happy to help!
When you order bathroom partitions from our site, you can also get urinal screens, baby-changing stations, and more. You'll find everything you need for your Phoenix toilet partitions, so place your order today!