Backed with an industry leading 25 year warranty the Toilet Partitions made from   solid plastic material is one of the longest lasting most durable materials on the market. Also known as HDPE Toilet Partitions or polymer Toilet Partitions this solid surface structure with its homogenous (same color throughout the material) color make this a top choice for restrooms that experience high volumes of traffic.  You have likely ran across this material in schools, stadiums airports and other facilities that that need material that can stand the test of time.
The standard series includes one inch thick solid plastic material with aluminum hardware and stainless steel shoes. Rust and corrosion WILL NOT build up on this material and if damaged by customers  you can make minor repairs to the material.  Installation is no more difficult than any other material however it is much heavier and much harder to move around.  Below you will find additional information digging into more of the details and specifics of this product.
Built to Last
Certified Class B Rating
Solid Core (No air pockets)
Easy to Maintain
Graffiti Resistant
25 Year Warranty
30% Recycled Content
Aluminum Hardware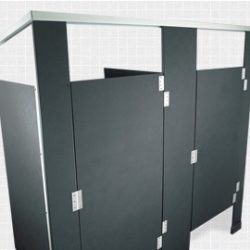 Solid Plastic Material with NO air pockets.  No foam, no air, no problem! Solid Core material throughout…unlike our competitors.  Our material is an actual "High Density" product.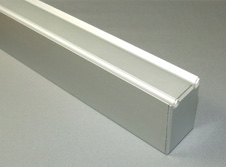 Aluminum extruded head-rail ensure a stable rigid installation of your restroom compartments.  Features a double ridge top to detour vandalism and un wanted activity.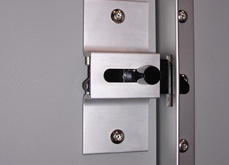 Heavy duty 6″ tall aluminum slide latch with 6″ door keeper.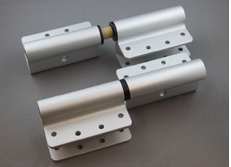 Heavy duty 8″ aluminum wrap around hinges with round barrel.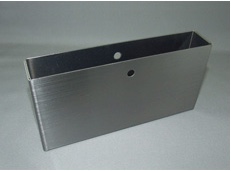 4″ tall stainless steel shoe with #4 satin finish.  This will trim out the bottom of your pilasters.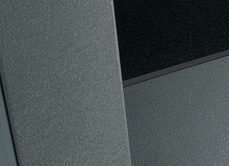 Solid Plastic material manufactured to 1″ thick for all doors, panels and pilasters.