Once you've installed bathroom partitions, it's important to clean them regularly to help them maintain their durability for years. Regardless of whether you choose powder coat, plastic laminate, solid plastic, stainless steel, or phenolic bathroom partitions, cleaning them can easily be done in just a few steps.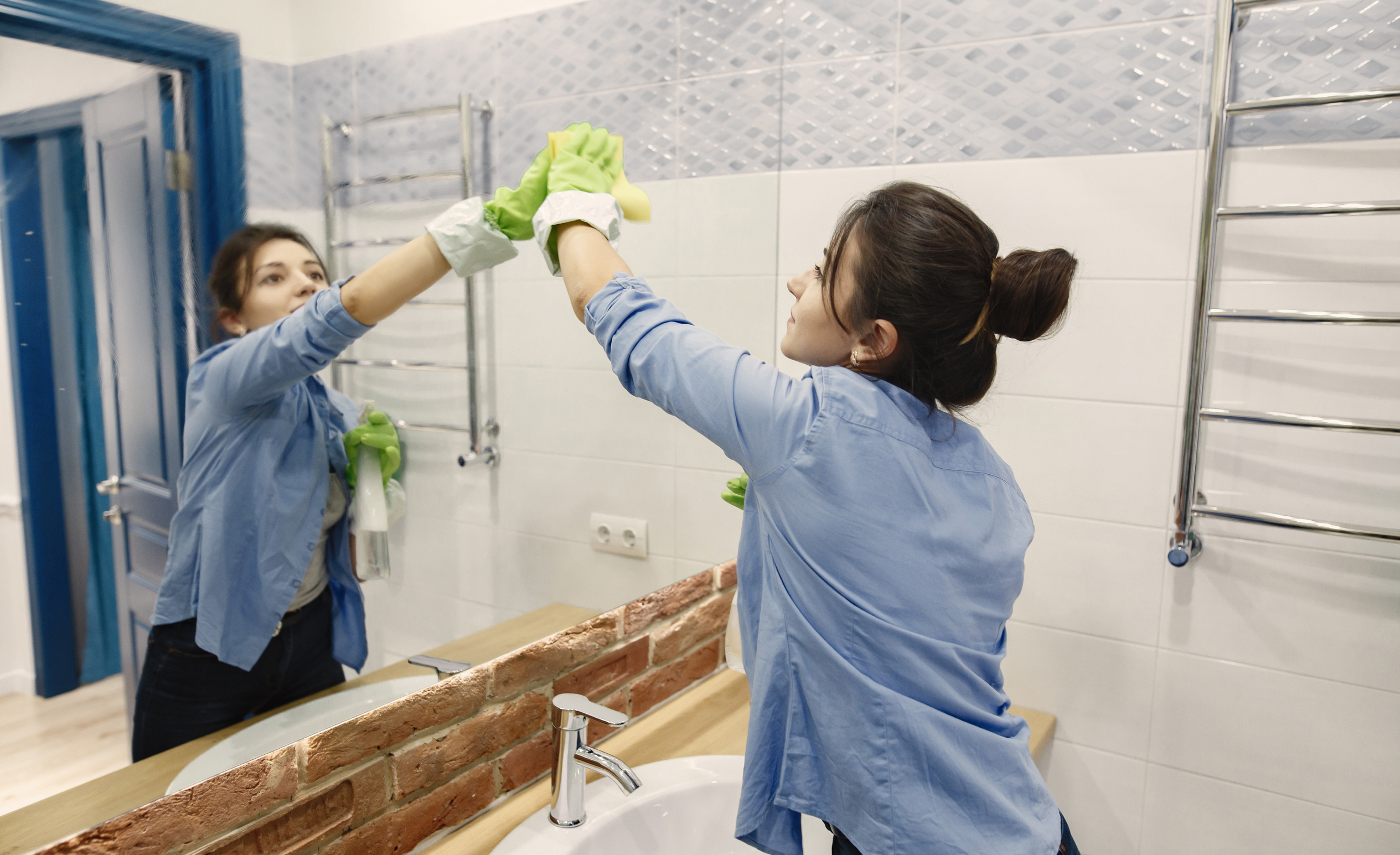 Steps For Cleaning Your Bathroom Partitions
Step 1. Rinse your partitions with warm water in order to remove any loose debris or dirt.
Step 2. Using a cloth, apply mild all-purpose soap to them. It's important that the soap is free of harsh chemicals and is more natural, otherwise, it will create wear and tear on your partitions.
Step 3. Rinse partitions again with warm water. Rinsing with warm water is important as this does a better job than cold water of removing the soap and any other remaining debris.
Step 4. Let them dry completely (stainless steel partitions will dry the fastest, while the others might take a few hours to dry).
Use a soft cloth to clean the partitions. Any other type of material might scratch or damage the partition material.
Always use a non-abrasive soap.
Avoid using bleach.
While many of our partitions are graffiti resistant, if you do experience graffiti you'll want to use a cleaner that is specifically intended for removing graffiti.
Clean your partitions once every few weeks, depending on how much use they are receiving.
Durable & Affordable Bathroom Partition Stalls, Hardware, and Accessories
We specialize in American-made toilet partitions with industry-leading warranties and free shipping. Each toilet partitions system comes with everything you need for complete, easy installation. From panels to doors, pilasters, and hardware, you will also receive detailed installation instructions. Additionally, an expert installer is available to talk you through any questions you might have. With our extensive list of options and expert customer service team, it's no wonder more people use us as their toilet partition and washroom accessories supplier than any other on the market.
View