Solid plastic toilet partitions and privacy screens are the preferred choice when it comes to public restrooms. This heavy-duty material is a favorite selection for schools, airports, and sports stadiums. They are an ideal choice when looking for a long-lasting solution. Read on to discover the top six benefits of this type of toilet partition and why it might be your best option.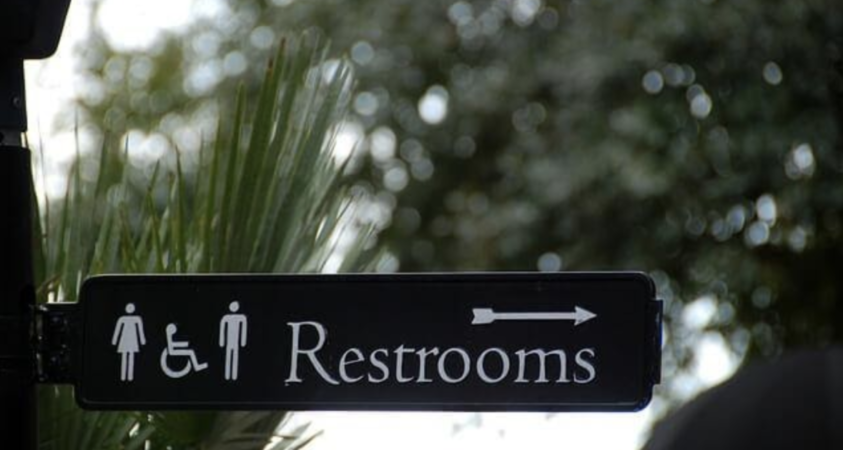 #1 Water-Resistant
Perhaps the most critical feature of a restroom toilet partition is its impermeability. Using waterproof materials in restrooms is vital in ensuring minimal maintenance. HDPE solid plastic partitions are non-absorbing, regardless of the environment. The high-density polyethylene material protects them from any damage caused by humidity and moisture. Even in 100% humidity environments, solid plastic toilet partitions will stay water-resistant.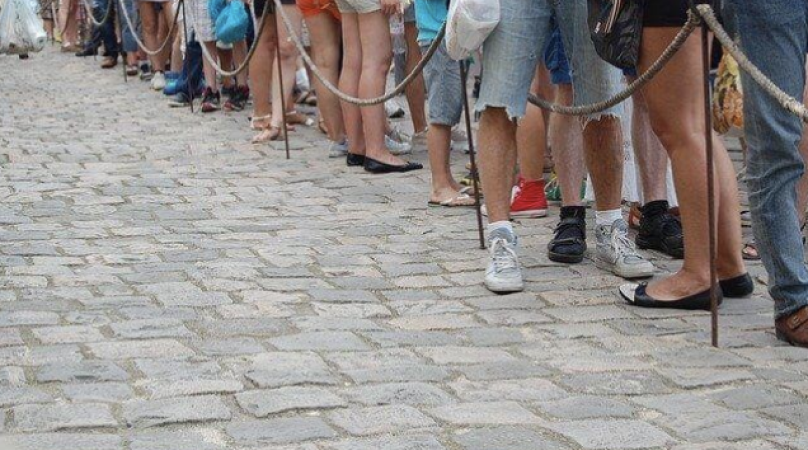 Public restrooms see a tremendous amount of use, and bathroom stalls and partitions need to be strong enough to handle large volumes of people using the facilities. A solid plastic toilet partition is built to last in high traffic bathrooms. HDPE's heavy-duty nature means it requires minimal maintenance and resistance to marking. Cleaning with ordinary household supplies works just fine. And, if there is any damage, you can make minor repairs.
#3 Very Affordable
While solid plastic toilet partitions and privacy screens are not the cheapest type of toilet partition you can purchase, they are not the most expensive either. For example, they cost a bit more than plastic-laminate. With HDPE's exceptional durability in bathroom environments, it can be considered the most economical option over the long-term. Furthermore, overhead braced bathroom partitions, high-quality aluminum and stainless-steel hardware add even more value.
#4 Scratch-Resistant
In public restrooms, a recurring issue is vandalism within toilet stalls. Vandals intentionally scratch up the partitions within the booth, leading to an unsightly display that is impossible to eliminate completely. Thankfully, high-density polyethylene partitions are tough to scratch or even write on. That makes these partitions look good even after years of use.
#5 Versatile
These toilet partitions are perfect within a variety of environments, including schools, shopping malls, gyms, public parks, and more. Any location that sees a high volume of bathroom traffic will benefit from using solid plastic toilet partitions.
#6 Solid Color
There are 14 color options available, with 11 of them being solid colors. These provide a calm and neutral environment, no matter which hue you choose. HDPE plastic has the color throughout the panel, which ensures that toilet partitions will easily hide nicks and scrapes that can potentially arise after normal long-term wear and tear. There is no peeling of the colors since the shade itself is within the plastic. Regardless of moisture exposure, the color will remain.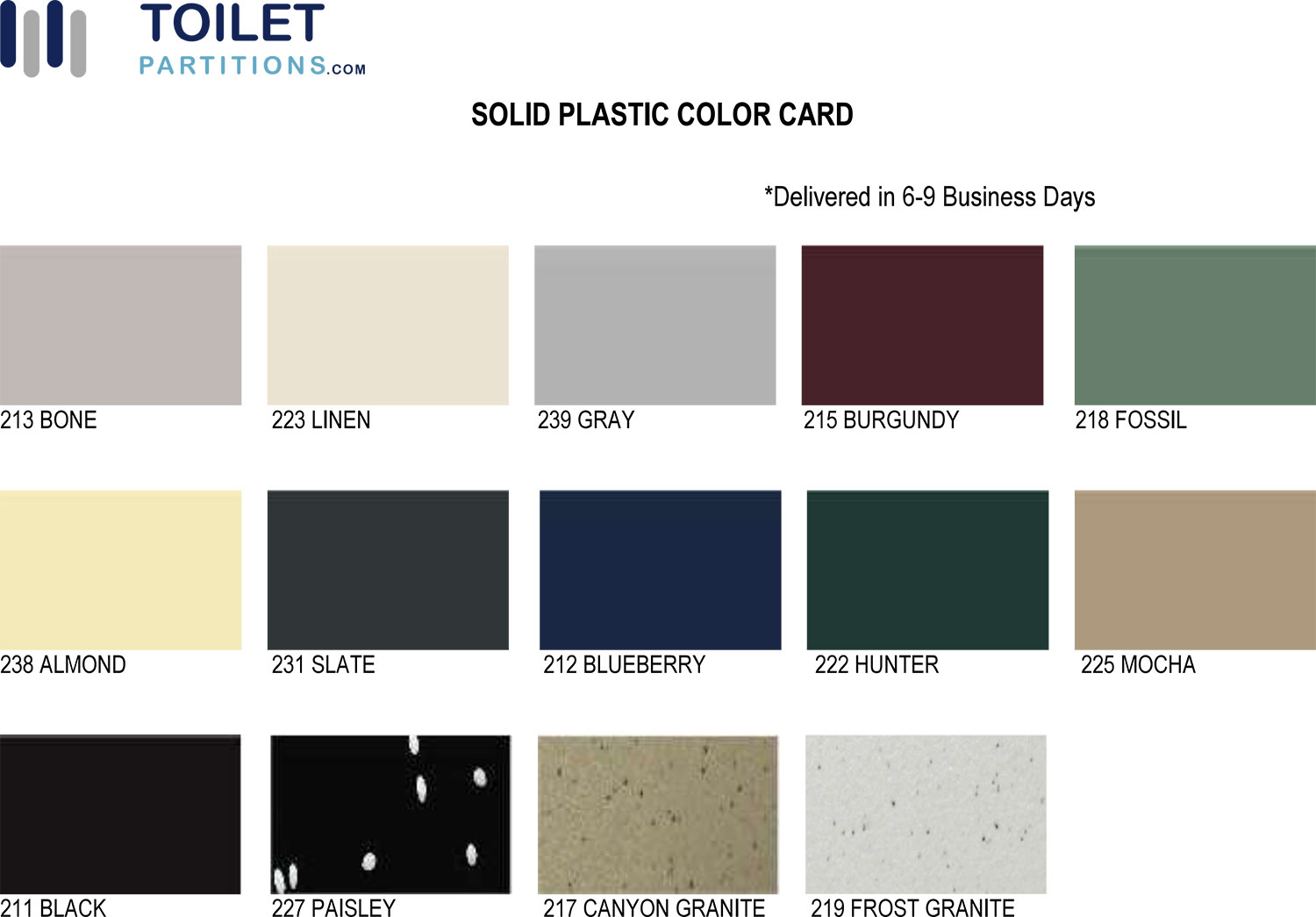 Complete Satisfaction with Solid Plastic Toilet Partitions
When you buy toilet partitions from us, you receive the following benefits:
Fast Shipping – We will deliver your toilet partitions within 6-9 business days from your order date.
25-Year Warranty – We believe so strongly in the resilience of our plastic toilet partitions that we provide a 25-year warranty with every product sold.
Easy Installation – Thanks to the provided instructions, you will find installation to be seamless and straightforward.
Responsive Customer Support – If you have difficulty installing your toilet partitions, or have questions about something else, we are always ready to assist you.
Additional Hardware Provided – To ensure you can install a toilet partition right away, we provide additional stainless-steel hardware.
Contact ToiletPartitions.com
Solid plastic toilet partitions are the ideal solution for areas prone to excessive moisture, such as public restrooms. Besides being impermeable to water, they are difficult to scratch and vandalize. Selecting this type of toilet partition will be a sound investment that will provide the most extended life within high-traffic bathrooms. The entire team at ToiletPartitions.com is here to help you and make sure that your order is correct and delivered on time. Whether you have one bathroom or 500, we'll make sure you receive the highest in customer care and satisfaction. For more information, call us at (855) 809-2049.