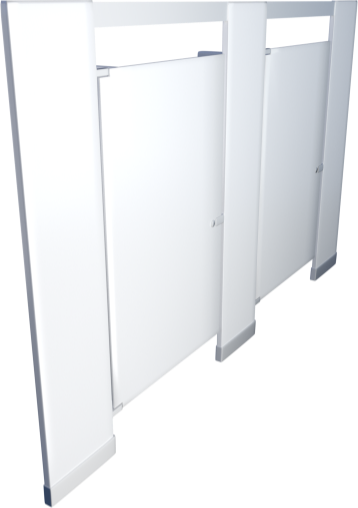 BUYING TOILET PARTITIONS DALLAS & TOILET STALLS
 

JUST GOT EASIER
Instant Prices
Custom stall configurations
Simple ordering process
All at your fingertips
We are not your typical supply house or internet sales guys. We are a licensed contractor who happens to lead the nation in online sales of toilet partitions as well.  We understand the complex handicap laws and I can personally walk you through any areas of concern.   We have eight warehouse throughout the country including Tennessee.  We have commercial toilet stall partitions for your public toilets ready to ship. My name is Rob, my direct line is 619-334-6653 call me with anything you need.
DALLAS TOILET PARTITIONS 3 WAYS TO GET A PRICE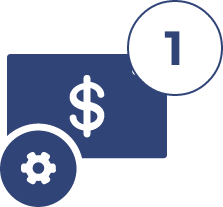 Dallas use our pricing tool to get automated prices now. You wont have to wait!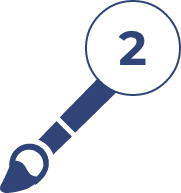 Or send us drawings via.
Email: info@toiletpartitions.com
Text: 619.954.5734
Fax: 619.562.8474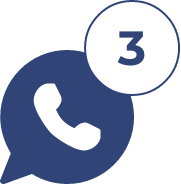 Or give us a call! Talk to a partition design expert. We've been doing partitions since 1998.
WE DELIVER TOILET PARTITIONS AND BATHROOM STALLS ACROSS THE GREATER AREA OF
DALLAS
We have commercial bathroom dividers and toilet partitions at a warehouse near you, ready to ship. We can ship complete toilet stalls in a matter of days directly to your job site.  Dallas has some of the quickest lead times in the nation. You can give me a call at 855-809-2049 or you can visit some of the links below to learn more about each material type.
CHOOSE THE BEST TOILET PARTITIONS MATERIAL FOR YOUR DALLAS PROJECT
No matter the environment of your Dallas project we have you covered, literally and figuratively.  From the moist tropical environments of Hawaii to the deserts of Nevada and the harsh winters of Alaska we have a material specific for your conditions. The great thing about our toilet partition pricing tool is that no matter what option you pick we give you pricing on 5 materials on the same quote. You can compare and decide which option best suits your projects needs.  Below you can explore and learn more or get pricing on your toilet partitions.
Dallas Toilet Partitions & Bathroom Stalls for Sale
As one of the largest cities in the United States, Dallas is known for its skyscrapers, football stadium, and shopping centers. Bigger is always better in Texas, and Dallas showcases that thought. One thing all those big Dallas buildings have in common is a big number of bathrooms. When restrooms of all sizes need remodeling or when new bathrooms are constructed, we hope you turn to us for Dallas toilet partitions and other bathroom necessities like dispensers and mirrors. 
Top Quality Toilet Partitions at Low Prices
We offer a large line of products like Dallas toilet partitions, soap dispensers, and more. When you use our easy online ordering options, you get 
Instant quotes

Detailed photos and descriptions

Individualized partitions and configurations

Superior customer service

American-made products

Impressive warranties
Dallas is a city that shows its pride in several ways. From having the largest NFL stadium in the country to being the home to numerous Fortune-500 companies, Dallas knows luxury and refinement. If the bathrooms in your building do not bring you and your company pride, then it is time for an upgrade. 
You can show that your business cares about visitors and employees with high-quality bathroom fixtures. It is always better to have your customers and employees notice the cleanliness and design of your bathroom then to hear complaints. Upgrading your Dallas bathroom partitions is easy, when you work with us. 
Toilet Partitions, Bathroom Stalls and Accessories Options
In Dallas, we offer plenty of bathroom partitions in several styles at a low price. Our durable, vandal-resistant products can be used in men's, women's, and unisex bathrooms. We can help you coordinate toilet partitions, changing stations, soap and toilet-paper dispensers, and other items to give your bathroom a Dallas-worthy look. 
Materials for Partitions
We offer our Dallas toilet partitions in several materials and colors to fit your budget and style.  You can choose from partitions and urinal screens made from:
Low Prices in Texas
We offer the lowest prices because we have taken the time to develop relationships with manufacturers, thus removing the need for a middleman. Our work benefits your budget, as our prices are lower than local hardware and plumbing supply stores. When you order your Dallas toilet partitions from us, we deliver your products directly to your door and shipping is often free. 
Our Dallas bathroom partitions are made in the USA, and backed with our satisfaction guarantee and warranty. You can also trust that our products are ADA-compliant. We include the hardware you need for easy installation, along with step-by-step instructions. 
Why Order Dallas Toilet Partitions From Us
When you want to show off your company's brand, your bathroom is one place to do it. Our customer service experts can help you design a bathroom that impresses, for a low price. Your customers and employees will appreciate that you chose bathroom partitions and other top-notch bathroom accessories from us. 
Whether you need a few things or an entire bathroom of products, we can help you order with ease. Take a look at our online catalog, get a free quote, and place your order today.