The most "budget" friendly of the materials and by far the most common purchased toilet partition material is the powder coated steel option. The old version of these metal partitions had a baked enamel finish while the new updated process is an electro-magentic process called "powder coating".  These are your basic "metal" Powder Coated Toilet Partitions. The high tech process called powder coating process coats the material with a rust resistant beautiful coating to give the same type of finish as a brand new car.  This material is constructed with two sheets of steel laminated under pressure to a honeycomb core. The doors and divider panels are 1″ thick and the vertical supports (pilasters) are 1-1/4″ thick. Standard hardware for this material is polished chrome with aluminum head-rail and stainless steel shoes. When ordering a complete system you will receive all of the hardware needed for a complete installation.  Below are some highlights of the powder coat toilet partition material.
Highlights of powder coat material
Highly Recycled Content

Industry Best Fire Resistance

Anti-Graffiti

Fast Delivery

Durable and Repairable
Easy to Install

Light Weight

Huge Color Selection

Best Seller

3 Year Warranty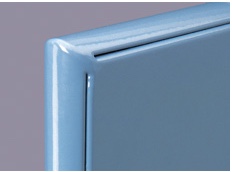 Clean attractive corners, mitered, welded and ground smooth for an unmatched attractiveness in the industry.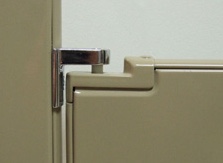 Sleek concealed hinge design eliminates exposed fasteners on the face of the door.  Self closing to ensure ADA compliance. Made of polished zinc die-cast.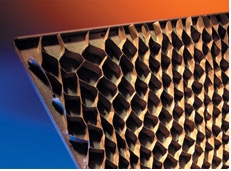 Reinforced with one inch thick honeycomb steel this engineering design makes for a far stronger, more durable and lighter weight product.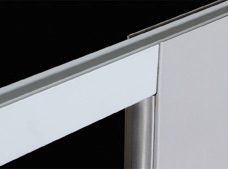 Head-Rail braces for your pilasters will be made from extruded aluminum and have an anti-grip double ridge to detour possible vandalism.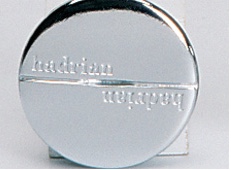 Emergency access latches will be provided at all doors. This will allow for easy access from outside the stall. All ADA doors will be equipped with the barrier free latch.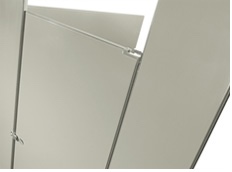 Obsessively engineered every system comes complete with everything you need for a complete installation.  No corners cut during the manufacturing of these products.