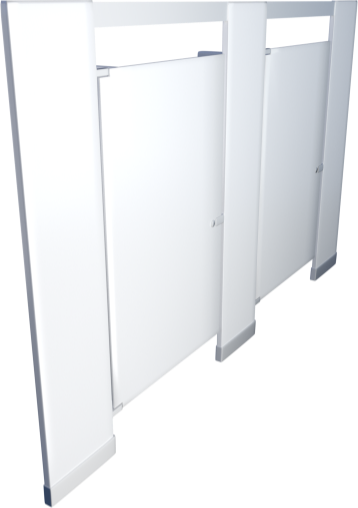 Easily Buy Toilet Partitions Miami
Instant Prices
Simple ordering process
Custom stall configurations
All at your fingertips
With little to no full service bathroom partition companies in Miami, we are here to fill the void.  Your over priced hardware store or local plumbing company typically purchases from a middle man.  Skip the middle man. We ship factory direct excluding the middle man. We can deliver to your door in a matter of days.  Installation is a breeze and will save you hundreds if not thousands of dollars.  Get your free quote today!
MIAMI TOILET PARTITIONS – 3 WAYS TO GET A PRICE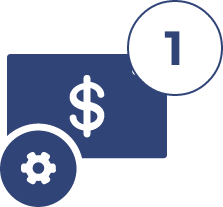 Miami use our pricing tool to get automated prices now. You wont have to wait!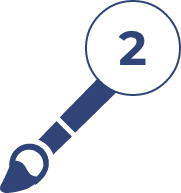 Or send us drawings via.
Email: info@toiletpartitions.com
Text: 619.954.5734
Fax: 619.562.8474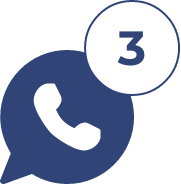 Miami give us a call! Talk to a partition design expert. We've been doing partitions since 1998.
WE DELIVER ACROSS ALL OF GREATER
MIAMI
We have commercial bathroom dividers and partitions at a warehouse near you. We can ship complete toilet stalls in a matter of days directly to your job site. You can give us a call directly at 855-809-2049 or visit some of the links below to learn more about each material type.
CHOOSE THE BEST MATERIAL FOR YOUR MIAMI PROJECT
No matter the environment of your project we have you covered, literally and figuratively.  From the moist tropical environments of Hawaii to the deserts of Nevada and the harsh winters of Alaska we have a material specific for your conditions. The great thing about our toilet partition pricing tool is that no matter what option you pick we give you pricing on 5 materials on the same quote. You can compare and decide which option best suits your projects needs.  Below you can explore and learn more or request a quote.
Miami Toilet Partitions
Miami is filled with beautiful beaches, Art-Deco architecture, and a night life that doesn't stop. Because so many people visit and work in Miami, clean and modern bathrooms are of the utmost importance. Your business's bathroom should reflect the style and attitude in the 305. When you need to upgrade, remodel, or build a new bathroom, we have the dividers, dispensers, and other accessories you need. 
Miami Bathroom Partitions
Your employees and customers in Miami deserve to have a lovely restroom filled with necessary amenities. This includes clean partitions that are free of graffiti, baby-changing stations, and hands-free dispensers. You can find them on our website, along with 
Free quotes

Warranty information

Bathroom configurations

Accurate measurements

Top-notch customer service

American-made products
When you start looking around our website at the design ideas and catalog, you will quickly see why our bathroom dividers and urinal partitions are so popular in the Miami-Dade Area. We offer affordable, high-quality products that fit the needs of all types of businesses. Your employees and customers will appreciate your upgraded bathroom, as it shows what your organization stands for, especially since our products are gender neutral and ADA compliant. 
Your pride in your Miami business shows when you take the time to offer an attractive and clean bathroom for those who frequent your building. With new partitions, sanitary dispensers, and other restroom accessories, you show your customers and employees that their health and welfare matters to you. 
Options for Your Miami Toilet Partitions
We offer plenty of design options for your Miami restroom. Our dividers and partitions come in several materials, so you can find the one that meets your style and needs. Each one comes with a minimum of a two-year warranty. The Miami dividers materials include:
Powder Coat

Plastic Laminate

Solid plastic

Stainless steel

Phenolic
Washroom Partitions
When you peruse our catalog, you will see how our restroom partitions coordinate with other items. We can help you create a certain look that meets your budget with all of the must-haves for the modern business restroom. Our customer service representatives can help you build a bathroom that meets Miami standards. 
We invite you to shop our catalog, then check out your local bathroom partition supplier. We know that our prices are better than the rest, because we work directly with manufacturers by removing the middleman. Local suppliers cannot beat our prices. 
Supporting You and American Businesses with Miami Toilet Partitions
Along with the lowest prices, we also offer free deliver right to your door in Miami. We include necessary hardware and installation instructions when we ship your partitions and restroom accessories. If you need help with installation, we are here for you, too. 
When you shop with us, you support American businesses. Our toilet partitions are made in the USA and backed by outstanding warranties. We also stand behind our products by including a 100% satisfaction guarantee with every purchase. 
We invite you to look through our catalog and begin building your perfect restroom. We think you will be pleasantly surprised by what you see, as you learn that upgrading your Miami restroom costs less than you think. We invite you to ask for a free quote, and we are available to answer any questions you might have about your restroom partitions.