Stainless Steel Commercial Dividers
One of the most elegant and misunderstood materials of the toilet partition family.  Even though this material has properties to prevent rust and corrosion this material will rust if it is installed in showers.  Keep this material away from water, moisture and restrooms that have customers who are hard on the partitions.  If installed in the right facility this material will stand the test of time.  A satin brushed No. 4 finish with polished chrome hardware comes standard with this series.  Accented by aluminum head-rail and stainless steel shoes this material is sure to impress your customers.
304 SS w/ #4 Satin Finish
Vandal Resistant
Anti-Grip Head-Rail
Smooth, Clean & Elegant
Easy to Install
91% Recycled Content
Fire Proof
Wow your Customers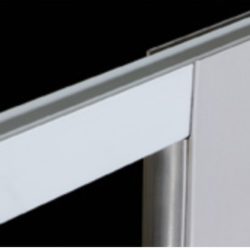 Every divider door comes with an aluminum extruded head-rail that features a double ridge. This design prevents people from hanging on the door overhangs and destroying your restroom stalls.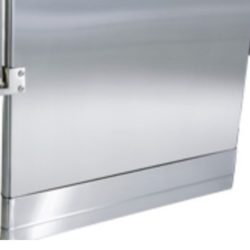 Stainless steel satin brushed shoes act as a neat and attractive trim at the bottom of the stall's pilasters. These shoes will hide any unevenness in the floor, ensuring the installation looks sleek and professional.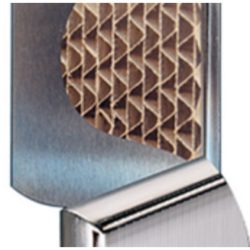 The entire core is engineered with a structural honeycomb that reinforces the stainless steel casing. Such an interior creates a strong yet lightweight foundation, and enhances each panel's ability to withstand impact.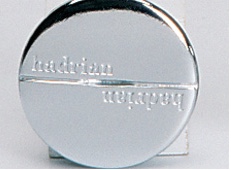 Chrome polished door hardware and brackets come standard on our stainless steel partitions. These fixtures are both attractive and constructed to endure frequent use.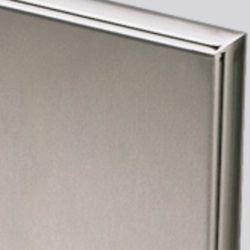 The entire core in engineered with a structural honeycomb that reinforces the stainless steel making this product strong, lightweight and enhances its ability to withstand overall impact.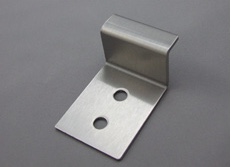 Every compartment will come with a stainless steel hook to attach on the door interior. This enhances function for occupants and ensures other components of your stalls are not misused. 
Pictures of stainless steel bathroom partitions