Phenolic toilet partitions are also known as Compact Laminate partitions. This material is strong, durable, and comes in a wide variety of colors and textures. Our phenolic toilet partitions also come with a 25-year warranty, making them one of the most reliable partitions on the market.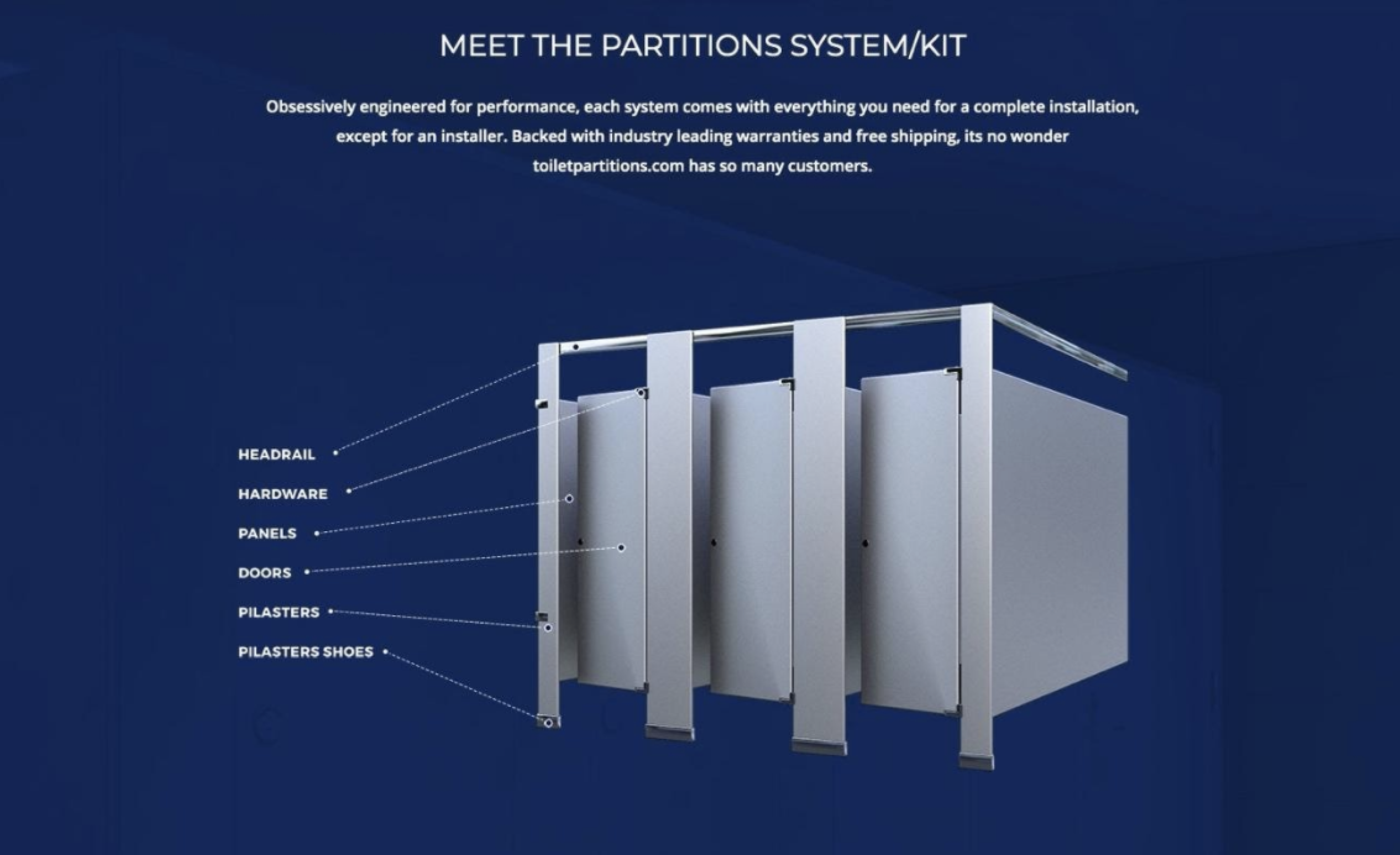 What Kind of Material is Phenolic?
Phenolic material is very dense and firm, usually made from cellulose paper or glass fabrics. The material itself is made by saturating kraft paper with liquid resin, then heating and pressurizing it into a strong, solid, high-quality material. Phenolic toilet partitions are scratch-proof, fire-proof, water-proof, and bullet-proof. Additionally, they can withstand high degrees of moisture and humidity.
Our phenolic bathroom partitions have ½ inch thick panels and doors with ¾ inch thick pilasters and are 58 inches tall (82 inches to 84 inches with pilasters).
What is Phenol Used for?
As a result of their high levels of durability, phenolic partitions are the perfect option for schools, gyms, spas and saunas, and swimming pools.
Phenolic Bathroom Partition Color Options
Below are some color options for phenolic bathroom partitions: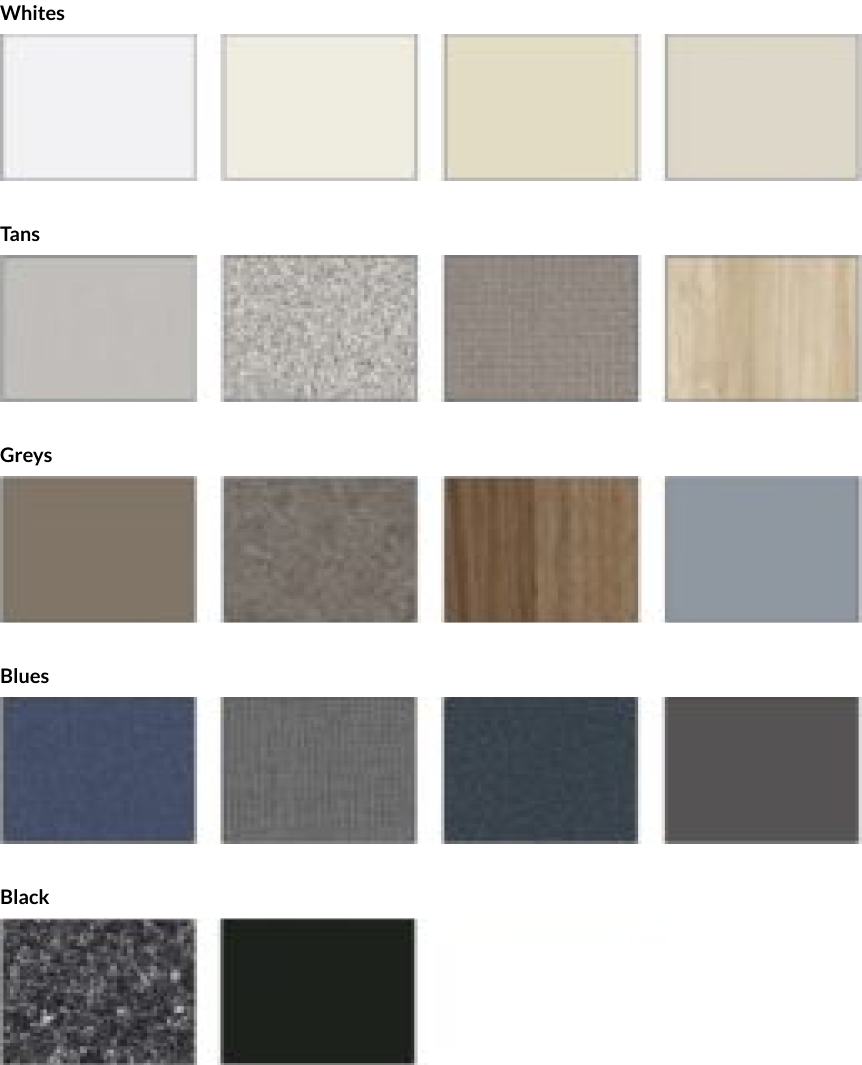 Benefits of Our Phenolic Bathroom Partitions
Our phenolic partitions are the perfect choice for your commercial restroom. With each purchase, we guarantee:
Fast Shipping: As soon as you place your order online, we start working on it to get it to you quickly.
25-Year Warranty: This material is so tough, it comes with a 25-year warranty.
Personalized Customer Service: If you have questions before, during, or after your order, you can call us or email us, and we'll respond quickly.
Hardware Included: To make sure your product looks the best and operates properly, we include stainless steel hardware.
Easy Installation: You'll receive detailed instructions on how to install your phenolic toilet partitions, and if you have any questions during the process, we're available to walk you through the installation.
Wide Variety of Color Options: Choose the color that best fits your commercial bathroom.
What is a Phenolic Core?
Phenolic core consists of melamine surface papers that are saturated with liquid resin. The result is a thick, dense, durable material for your commercial bathroom stalls.
Why Our Toilet Partition Stalls, Hardware, and Accessories
We specialize in American-made toilet partitions with industry-leading warranties and free shipping. Each toilet partitions system comes with everything you need for complete, easy installation. From panels to doors, pilasters, and hardware, you will also receive detailed installation instructions. Additionally, an expert installer is available to talk you through any questions you might have. With our extensive list of options and expert customer service team, it's no wonder more people use us as their toilet partition and washroom accessories supplier than any other on the market.