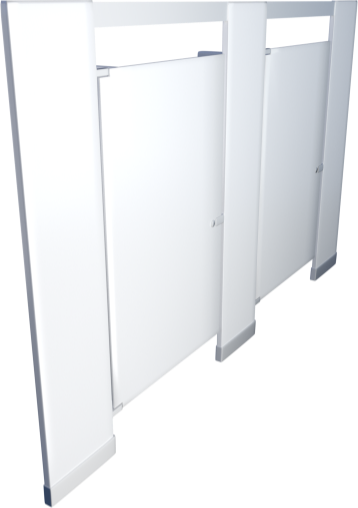 BUYING
BATHROOM SHOWER STALLS

ONLINE JUST GOT EASIER

Times are changing and so is the way you purchase your bathroom shower stalls for your business.  We are not your typical supply house or internet sales guys. We are a licensed contractor who happens to lead the nation in online sales of commercial shower stalls and partitions.  We have more answers than you have questions and love talking to new and our many repeat customers. Wether you need parts, doors, curtains or a complete shower stall for your bathroom we have you covered.
2 WAYS TO GET PRICING ON YOUR BATHROOM SHOWER STALLS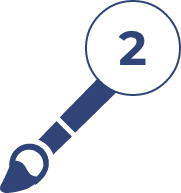 Or send us drawings via.
Email: info@toiletpartitions.com
Text: 619.954.5734
Fax: 619.562.8474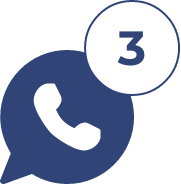 Give us a call! Talk to a partition design expert. We've been doing partitions since 1998.
WE DELIVER BATHROOM SHOWER STLLS ACROSS ALL 50 STATES
We have bathroom shower stalls and partitions at a warehouse near you, ready to ship. We can ship complete shower stalls in about two weeks directly to your business.  You can give me a call at 855-809-2049 or you can visit some of the links below to learn more about each material type.
CHOOSE THE BEST SHOWER STALLS  FOR YOUR  BATHROOM
No matter the environment of your project we have you covered, literally and physically.  From the moist tropical environments of Hawaii to the deserts of Nevada and the harsh winters of Alaska we have a material specific for your conditions. The great thing about our toilet partition pricing tool is that no matter what option you pick we give you pricing on 5 materials on the same quote. You can compare and decide which option best suits your projects needs.  Below you can explore and learn more or get pricing on your toilet partitions. If you need help with your project give me a call directly. 619-334-6653 my name is Rob.
A Guide to Buying Bathroom Shower Stalls
Advances in building materials, manufacturing techniques and design have helped to create practical and stylish bathroom shower stalls for public facilities. These stalls are durable and the perfect partition to provide privacy in bathrooms and locker rooms while also helping buildings remain ADA compliant. You can make the most of your space and provide bathroom shower stalls that are easy to clean and meant to stand up to constant use. Consult this comprehensive guide to learn more about these products, which materials are best for your building and your budget and what accessories you may want to purchase.
Solid Plastic Bathroom Shower Stalls
When it comes to bathroom shower stall materials, you have a few options. Solid plastic stalls offer an excellent level of durability, making it an ideal choice for high traffic facilities, including: stadiums, schools and airports. The plastic panels and pilasters that form the stalls are made from 1" solid plastic for a high density product. There are no foam core components or air pockets, which translates into long-lasting stalls.
The stalls are topped with an aluminum head rail that helps to create a rigid stall. This level of stability helps to discourage and prevent vandalism and other unwanted activities. Each pilaster sits in a stainless steel shoe that is 4" tall. Not only does this provide a stylish finish, it also further protects the stall so that it will continue to look great and function properly for decades to come. 
The doors are attached using heavy duty 8" aluminum hinges with a wrap around design that completely surrounds the barrel. These hinges will not buckle over time and offer smooth operation for a convenient door that easily opens and shuts. Guests can use the 6" aluminum slide latch to secure the door in place. This lock is designed to withstand constant use so that you won't have to worry about maintenance and repairs. 
Customize Your Bathroom Shower Stalls
Another great advantage of solid plastic bathroom stalls is that they come in a variety of colors and styles. You can choose a product that supports your overall design and reinforces your brand. The color runs all the way through the plastic, so if there is a chip in the surface, it will barely be noticeable. Whether you want a solid color or something with a little more texture and specks of complimentary colors, you can enjoy a customized stall design.  
Phenolic Bathroom Shower Stalls
If you are looking for maximum durability, consider investing in a phenolic bathroom shower stall. While this material may require more of an upfront investment, you will enjoy decades of durable performance without having to worry about maintenance and repairs. Phenolic, which is also commonly referred to as compact laminate, is created by layering a material such as a glass-based fabric or paper with resin and using heat and pressure to create a chemical bond. The end result is an incredibly strong and durable product that is surprisingly lightweight. 
Phenolic bathroom stalls can withstand practically anything your throw at them. They come in flame resistant models and extreme temperatures and humidity and even chemicals won't cause damage. This makes them easy to clean and sanitize and for a hygienic shower stall that guests will enjoy using.
This material is also extremely versatile and can be used to create bathroom shower stalls that make the best use of your space. Once the stalls arrive at your facility, installation is easy and can quickly have fully functional bathroom stalls that will last for years to come.  
An Array of Design Options
Phenolic is available in even more colors than solid plastic stalls. There are practically no limits on the number or colors and textures available. You can choose a design that compliments any existing decor or create a whole new look that is inviting to guests and mirrors colors throughout the rest of the building. It couldn't be easier to design and install customized bathroom stall solutions.  
As with plastic stalls, these products come with overhead railings for support, metal shoes that will protect against impact and high-quality hardware. Each door is attached using heavy duty hinges that are more than capable of supporting the weight of the door and providing smooth operation. Once guests are inside, they can use the sliding lock mechanism to secure the door in place and enjoy privacy. 
The good news is that you really can't go wrong with plastic or phenolic bathroom shower stalls. Both products are designed to offer a superior level of durability and performance. Phenolic tends to last a little bit longer and offers additional color and texture options, so if you have room in your budget, this material may be your best bet. Either way, you will be able to equip your public facility with bathroom shower stalls that look great, are easy to clean and won't require constant repairs.