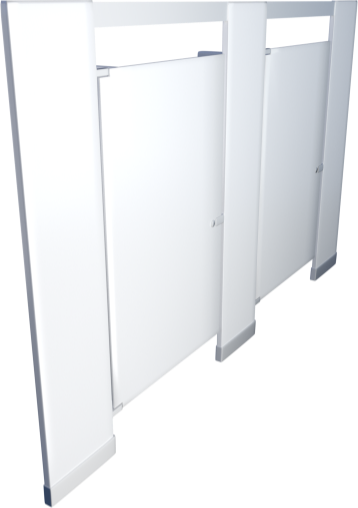 BUYING
COMMERCIAL SHOWER STALLS

ONLINE JUST GOT EASIER

Times are changing and so is the way you purchase your commercial shower stalls for your business.  We are not your typical supply house or internet sales guys. We are a licensed contractor who happens to lead the nation in online sales of commercial shower stalls and partitions.  We have more answers than you have questions and love talking to new and our many repeat customers. Wether you need parts, doors, curtains or a complete shower stall for your business we have you covered.
2 WAYS TO GET PRICING ON YOUR COMMERCIAL SHOWER STALLS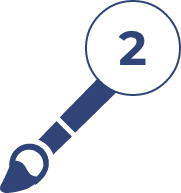 Or send us drawings via.
Email: info@toiletpartitions.com
Text: 619.954.5734
Fax: 619.562.8474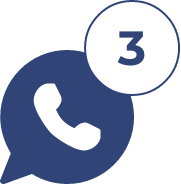 Give us a call! Talk to a partition design expert. We've been doing partitions since 1998.
WE DELIVER COMMERCIAL SHOWER STLLS ACROSS ALL 50 STATES
We have commercial shower stalls and partitions at a warehouse near you, ready to ship. We can ship complete shower stalls in about two weeks directly to your business.  You can give me a call at 855-809-2049 or you can visit some of the links below to learn more about each material type.
CHOOSE THE BEST SHOWER STALLS  FOR YOUR  PROJECT
No matter the environment of your project we have you covered, literally and physically.  From the moist tropical environments of Hawaii to the deserts of Nevada and the harsh winters of Alaska we have a material specific for your conditions. The great thing about our toilet partition pricing tool is that no matter what option you pick we give you pricing on 5 materials on the same quote. You can compare and decide which option best suits your projects needs.  Below you can explore and learn more or get pricing on your toilet partitions. If you need help with your project give me a call directly. 619-334-6653 my name is Rob.
When we think of a shower area, we don't just think of a place but an experience. Our experiences depend on the design and configuration of the space as well as the utilities. However, most of these experiences in public bathrooms, locker rooms, and shower areas end up being subpar and unsatisfactory- a last resort use for most people. This problem is something that puts off many people who are considering installing or renewing their shower stalls. They want to get it right, and on the first try too. The good news is, it is possible if you do your research!
What are commercial shower stalls?
Enclosures made by panels that partition a space are called shower stalls. You can find them in public places like gyms, fitness centers, swimming pools, schools, dorms, locker rooms, etc.  They are built with adjoining dressing rooms sometimes. All the configurations of toilet partitions, such as wall to wall and ADA stalls, are available for shower stalls too. The purpose of these booths is to maximize the efficiency of space and provide privacy to users. Good shower stalls need to be aesthetic, convenient, and functional. 
Best
commercial

shower stall materials for your business

It's important to remember that the planning part of the installation is just as important as the installation itself. When choosing the style of the shower stalls, we should also be paying close attention to the material of the stalls themselves. After all, the kind of raw material you choose will determine how the result turns out. If you've made the decision to install shower stalls in your bathroom but do not know where to start, you're in luck! We've compiled our top picks for the best shower stall to help you get started. There are a few options out there, but some are better than others. Read on to find out which one is the best choice for you!
2- Phenolic stalls
A solid phenolic core is one of the best materials available for shower stalls. It is nonporous and not affected by steam or water, making it functional for shower areas. Additionally, it is not as expensive as stainless steel but works just as well. The best selling point of this material is that it is resistant to vandalism. Graffiti and vandalism are a major concern when installing shower stalls, especially in public areas. The markings ruin the visual appeal of the stalls, but you won't have to worry about that with solid core phenolic shower stalls. On top of that, this material would fit well in public bathrooms that are used by a lot of people since it is cleaned easily and is impact-resistant. 
1- Solid plastic stalls
Solid plastic HDPE shower stalls are by far the best material for shower stalls. They come in several colors, textures, and tones. You can choose any you want from the color charts provided by manufacturers to have a customized look for your bathroom. Solid plastic has a very lightly textured surface and a uniform color, which reduces the visibility of any marks or scratches. Most importantly, this material is permanently resistant to water and steam and does not corrode or rust. This ensures that it can easily withstand contact with soap and water in shower areas. The long lasting HDPE solid plastic is also antibacterial and mold and mildew resistant. Therefore, it has all the makings of a perfect shower stall material, making it an optimum choice.
Conclusion
Most of the materials mentioned above can make a good choice for your bathroom, depending on its usage, traffic, and location. You should also be aware of the standards for shower stalls to make sure you meet regulations since they can affect your decision. If you need commercial shower stalls for your business, you can find the best options here on ToiletPartitions.com. As a partition supplier well known in US, we offer the best quality at cost-effective prices. You can ask a contractor for help if you are still confused. 
Remember, making a poor choice to save money right now will only make sure that you have to spend more money, time, and effort later on for maintenance or renovation. If you focus on quality right now, you will not have to worry about money later. Shower stalls can vastly improve your space, and choosing the best material for shower stalls is the first step to making that happen!