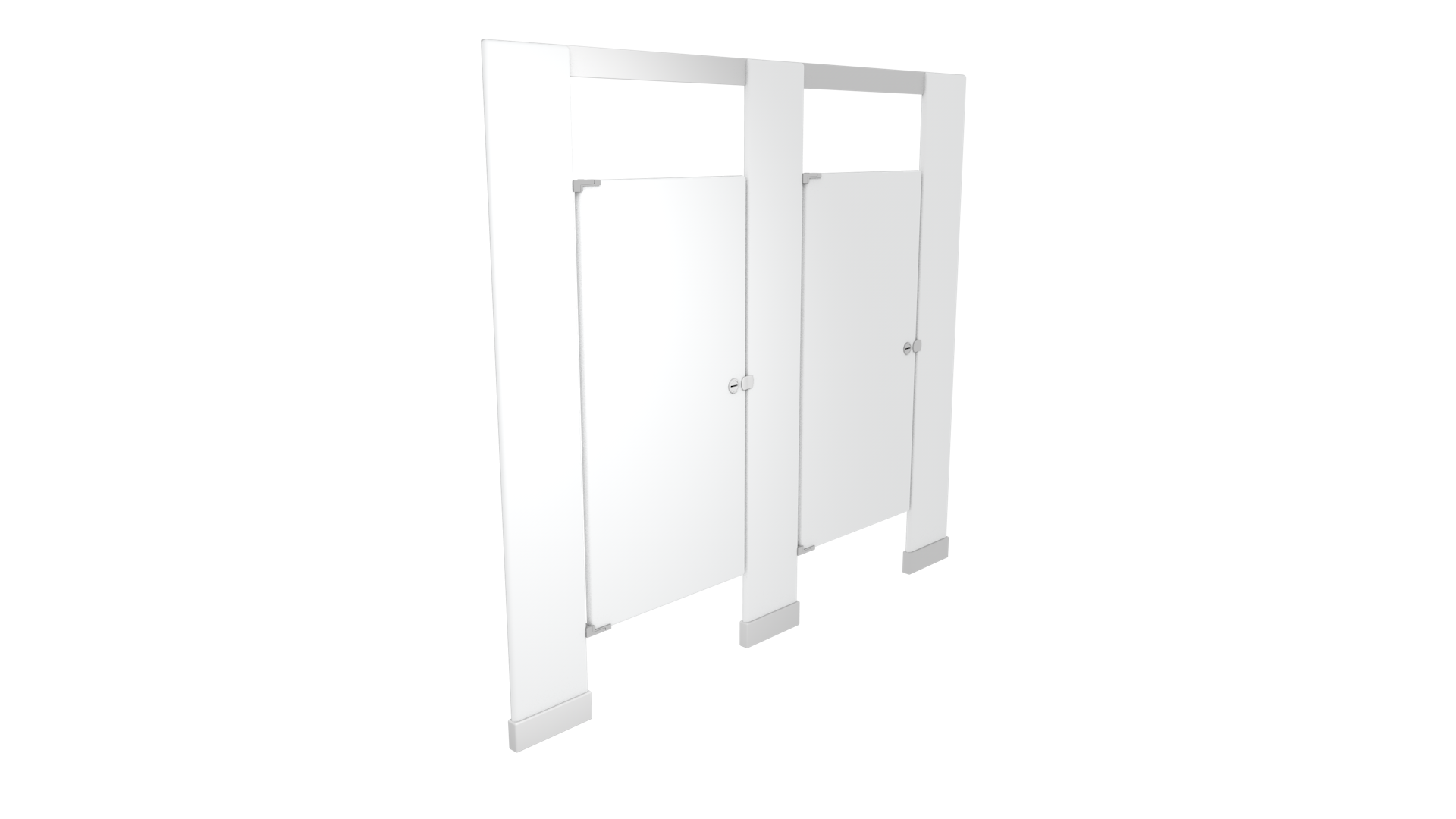 Buying New York Bathroom Partitions
Online Just Got Easier
Simple ordering process. Custom configurations.
Instant Prices. All at your fingertips.
Why Our Toilet Partition Stalls, Hardware, and Accessories
We specialize in American-made toilet partitions with industry-leading warranties and free shipping. Obsessively engineered for performance and durability, our wide variety of toilet partition systems comes with everything you need for a complete installation, including panels, doors, pilasters, and hardware. We also provide you with detailed installation instructions, making the setup straightforward. If you have any questions, our installation expert is available to assist.
WHAT IS THE LEAD TIME NEEDED FOR TOILET PARTITIONS
ENTER YOUR ZIP CODE AND FIND OUT!
High-Quality Commercial Stalls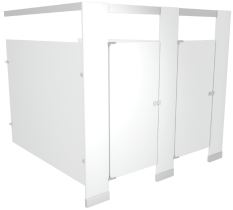 Powder Coat Partitions
Powder Coat Partitions, also known as Baked Enamel, are one of the most popular choices due to their budget-friendly price point. This makes them the ideal choice for churches, schools, restaurants, and commercial settings. In New York, you can choose from 10 colour variations, each of which ships within approximately 48 hours.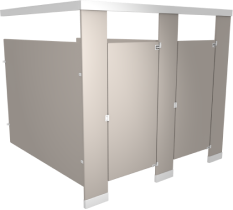 Plastic Laminate Partitions
Also known as High-Pressure Laminate (HPL), the standard version of this material comes with chrome hardware, aluminium head-rail, and stainless steel shoes. Choose from a large variety of colour options. When maintained properly, this material can last up to a decade or longer.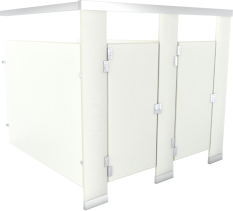 Solid Plastic Partitions
Backed with an industry-leading 25-year warranty, Solid Plastic Partitions is one of the longest-lasting, most durable material on the market. Also known as HDPE or Polymer, this solid surface structure has the same colour throughout the material, making it a top choice for restrooms that experience high volumes of traffic, including schools, stadiums airports, and other facilities that need material to stand the test of time.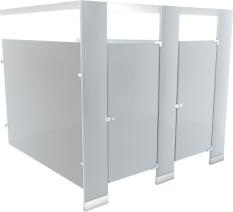 Stainless Steel Partitions
Stainless Steel Partitions provide an elegant appearance that can last for several decades. Their high level of durability is due to the material properties that prevent rust and corrosion. A satin brushed No. 4 finish with polished chrome hardware comes standard with this partition selection. To ensure these partitions last for years, we recommend not placing them near showers.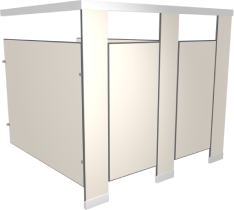 Phenolic Partitions
For the most indestructible partition material, look no further than our Phenolic Partitions. These partitions are the most heavy-duty on the market, are available in a wide variety of color choices and come with a 25-year warranty.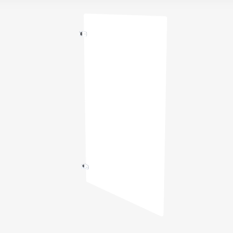 Bathroom Screens
Our Bathroom Screen selections are available in Powder Coat, Plastic Laminate, Solid Plastic, Stainless Steel, and Phenolic (our most indestructible material).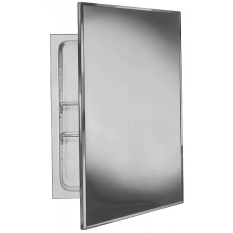 Washroom Accessories
Covering all your bathroom needs, our washroom accessories include grab bars, baby changing stations, mirrors, sanitary and healthcare dispensers, towel and trash combo units, janitorial equipment, plus much more. 
Shop Bathroom Partitions and Accessories By Brand
Need help finding the highest quality of partition materials?
WHY ORDER TOILET PARTITIONS FROM US
It's pretty simple. Our toilet partitions are better than the others. We have more knowledge, the best pricing on the internet (because we have more knowledge) We have 25 years of installation experience. (The other online companies have ZERO) We have partnerships with eight of the world's leading manufacturers on the toilet partitions. (The others guys have ONE). All of this experience allows us to provide you with invaluable knowledge while working with you on your partition order. Since we both sell and install this provides us with volume discounts that allow us to pass onto our customers. We have more options with more manufacturers to help you get exactly what you are looking for, specializing in bathroom and toilet partitions material by Bobrick Washroom and Hadrian Inc. Customer service is our top priority.

Customer Service

Free Shipping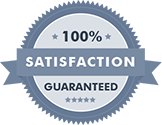 SATISFACTION GUARANTEE
Your Leading New York Toilet and Bathroom Partitions Provider
Quick Ship
Get fast delivery on our partitions, washroom accessories, and hardware. Need an order by a specific date? Our Lead Time Calculator tells you when you can expect your order to ensure there is no delay with your install. .
Easy To Install
All of our bathroom partitions come with detailed instructions, making your install straightforward and simple. Our Customer Service Team is also available to answer any questions you might have via our online chat feature, by phone or email.
Hardware Included
Hardware parts are included to save you time and making for a seamless setup and install.
Free Shipping
Save money on every order with our free shipping.
Vandal Resistant
Our durable, high-quality, affordable bathroom partitions are vandal-resistant, ensuring your stalls last for decades.
Warranty
Receive multi-year warranties on every bathroom partition you order.