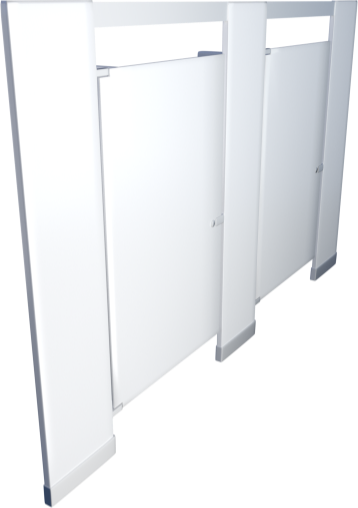 Get TOILET COMPARTMENTS for Your Facility – Fast & Easy
Your entire project's needs, addressed in just a single order. Our service provides:
Instant pricing
Custom configurations
Expert guidance
Simple ordering
Quick deliveries
If you need a trusted partner for sourcing high quality Toilet Compartments, we're here to help. You'll get assistance from industry experts who can deliver the best solution for your project. 
Stop working with uninvolved brokers who don't offer advice or flexibility. Get help from a hands-on team who is happy to discuss your needs and ensure they're met down to the finest detail—from full stall systems to minor parts and accessories. 
3 WAYS TO GET A TOILET COMPARTMENTS NEAR ME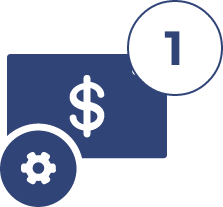 Try our pricing tool to get automated prices now. You wont have to wait!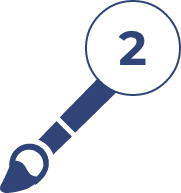 Or send us drawings via.
Email: info@toiletpartitions.com
Text: 619.954.5734
Fax: 619.562.8474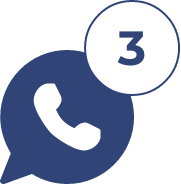 Give us a call! Talk to a partition design expert. We've been doing partitions since 1998.
Your State is Covered – Get Your Toilet Partitions Delivered Anywhere
Our network of warehouses spans the entire country. No matter where you're located, one of our facilities is within range of your installation site. This allows for delivery times of just a few days from the moment you place your order. 
We keep a full stock of bathroom panels ready to ship. Whatever you need, we have. Use our price calculator to check the cost of fitting out your restroom facilities. You'll get an estimate immediately.
Need Help Choosing Your Toilet Panels and Equipment?
Selecting the right commercial bathroom partitions and hardware doesn't have to be a challenge. By working with us, you'll get all the guidance you need to ensure that your installation aligns with all of your project goals and requirements. 
Spending more than two decades in the business has given us the knowledge to help you make the most appropriate selections for your restroom project. Our experts are ready to listen to your needs and walk you through the specification process.
Toilet Compartments
If you're in the market for new toilet compartments, you know they aren't easy to find. The typical local hardware store or big box store doesn't carry them. We've proudly taken on the task of offering affordable toilet compartments for commercial buildings. Our products are made in the USA and built to last. 
Options for Every Commercial Restroom
We offer toilet compartments in five different materials. We also offer necessary toilet accessories like grab bars, hands-free hygienic dispensers, and baby-changing stations. Our products meet ADA standards and can be used in all types of commercial restrooms in any type of weather –  from the tropical environments in Southern Florida to the arid and dry deserts of Arizona to the snowy cold of Northern Michigan. 
When you are ready to build a new restroom or remodel an old one, our customer service representatives are available to help you. Our online catalog is always ready and filled with all the details you need to accurately organize your new restroom. We can help you with design, and with free quotes and shipping. 
Showcasing Your Brand and Reputation
You might think your commercial restroom is just another spot in your building. Commercial restrooms are more than that. They are an extension of your business's reputation. When you have a bathroom that is attractive and hygienic, your employees and customers recognize that you care about their well-being. We can help you outfit your restroom in a way that shows your business's brand and mission. 
Our five different types of toilet stalls come in a variety of steel or laminate. Some can be customized in plastic with colors and designs, even your business's logo. Others are manufactured out of classic stainless steel or powder-coated steel. While all of the materials are available at different price points, we offer low prices so you can get what you want in the style that represents your business. 
Helping You Design Your Restroom
When you are deciding what toilet compartments will be the best for your business, there are several things you should consider. Besides your budget, you should consider how often your commercial restrooms will be used. Some toilet compartments are better suited for busy restrooms. Others are better suited for environmental concerns, like extreme temperatures and humidity. 
When you invest in building upgrades, you want to get the best products for your money and your situation. To make your commercial restroom perfect for your situation, we not only help you choose the partitions that will meet your needs, but we also can help you choose the other accessories that will complement them. Our goals are to meet your needs and to simplify the process of designing a commercial restroom in a safe, accessible, and affordable way. 
With more than 20 years of experience outfitting bathrooms with toilet compartments, we know what materials are the best for any space. We offer five different materials to meet your environment and budgetary needs. When designing a commercial business, the most sanitary options are made of steel or plastic. Wood and cork are available, but they are not as easy to keep clean as stalls made of steel or laminate. 
Affordable Powder-Coated Steel
Our most affordable option is made of powder-coated steel. These are not solid metal, but two sheets of steel with honeycomb cardboard in between. The steel is covered in polymer resin and powder-coated so they last up to 20 years. 
Powder-coated steel toilet compartments are easy to install because they are lightweight. They are durable and inexpensive, and they clean well. These are popular with businesses that want a hygienic restroom in a controlled environment. The polymer resin powder-coating is resistant to abrasions, chemicals, and water, too. 
Long-lasting Stainless Steel
One of our popular choices is stainless steel. The timeless look of shiny stainless steel makes them a good choice for businesses that are looking for a permanent option. Stainless steel toilet compartments rarely need to be replaced. 
Stainless steel is chemical-resistant and humidity-resistant. They are good choices for busy bathrooms, as well as those that may not have consistently controlled heating and cooling. They cost more than powder-coated stalls, but they also last longer. Stainless steel toilet partitions only come in one color, but that elegant satin finish coordinates with almost everything. 
Versatile Plastic Laminate
If you want to choose colors or add a design to your toilet partitions, plastic laminate is the material that will meet your needs. These toilet compartments are made of particle board covered in plastic laminate. Your design is put over the particle board, then covered in protective laminate. 
Toilet compartments made of plastic laminate can last a long time, but they need to be cleaned and cared for properly. They come with a warranty, but it is one of the shortest in the industry. The longest is the stainless steel warranty. Plastic laminate toilet partitions have different prices because of the design possibilities. 
Durable Solid Plastic
If you like the look of plastic partitions, but you don't need to customize the look, then solid plastic is a good choice. These come in several colors and with long-lasting warranties. These are made of durable polymers that are resistant to water and humidity – making them idea for bathrooms in gyms, near pools, or in environments where moisture is an issue. Solid plastic polymers are easy to clean and resistant to chemicals and graffiti, too. 
Solid plastic partitions give bathrooms a modern and chic look. We have colorful accessories that coordinate with them so you can have a cohesive design in your commercial restroom.
Strong Phenolic
Our final material is phenolic, which is similar to the resin material known as Bakelite. These restroom partitions are strong and water-resistant. They are good choices for restrooms that are susceptible to graffiti and vandalism. Our phenolic toilet compartments aren't as expensive as stainless steel or solid plastic, but they are higher priced than powder-coated. 
These also come in several attractive and popular colors. Like the solid plastic partitions, we have several accessories that coordinate with our line of phenolic compartments to give your bathroom a professional look.