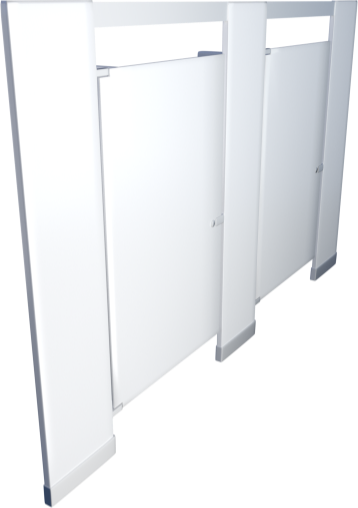 Get COMMERCIAL RESTROOM PARTITIONS for Your Facility – Fast & Easy
Your entire project's needs, addressed in just a single order. Our service provides:
Instant pricing
Custom configurations
Expert guidance
Simple ordering
Quick deliveries
If you need a trusted partner for sourcing high quality commercial restroom partitions we're here to help. You'll get assistance from industry experts who can deliver the best solution for your project. 
Stop working with uninvolved brokers who don't offer advice or flexibility. Get help from a hands-on team who is happy to discuss your needs and ensure they're met down to the finest detail—from full stall systems to minor parts and accessories. 
3 WAYS TO GET A COMMERCIAL RESTROOM PARTITIONS PRICE NEAR ME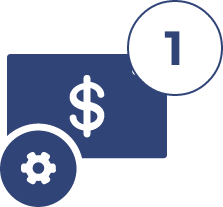 Try our pricing tool to get automated prices now. You wont have to wait!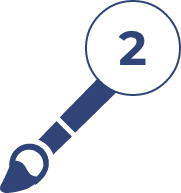 Or send us drawings via.
Email: info@toiletpartitions.com
Text: 619.954.5734
Fax: 619.562.8474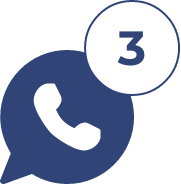 Give us a call! Talk to a partition design expert. We've been doing partitions since 1998.
Your State is Covered – Get Your Bathroom Stalls Delivered Anywhere
Our network of warehouses spans the entire country. No matter where you're located, one of our facilities is within range of your installation site. This allows for delivery times of just a few days from the moment you place your order. 
We keep a full stock of restroom panels ready to ship. Whatever you need, we have. Use our price calculator to check the cost of fitting out your restroom facilities. You'll get an estimate immediately.
Need Help Choosing Your Toilet Panels and Equipment?
Selecting the right restroom partitions and hardware for your commercial facility doesn't have to be a challenge. By working with us, you'll get all the guidance you need to ensure that your installation aligns with all of your project goals and requirements. 
Spending more than two decades in the business has given us the knowledge to help you make the most appropriate selections for your restroom project. Our experts are ready to listen to your needs and walk you through the specification process.
The Go-To Guide for Commercial Restroom Partitions
When constructing a new building or renovating an old one — whether it's an airport, small business, office building, or something similar, commercial restroom partitions may not be at the top of your list of priorities. But they certainly should be, because they'll make up one of the most heavily trafficked areas of your structure.
Commercial restroom partitions and hardware are essential components of any building project. We make selecting the appropriate commercial restroom partitions and hardware for your structure easy and painless.
We have over two decades of experience in helping builders and renovators outfit their projects with the best, most durable, and affordable commercial restroom partitions. We can do the same for you!
The Importance of Commercial Restroom Partitions
We've been in business for over two decades, so we know a thing or two about commercial bathroom partitions! We're experts in helping you make the best selection for your restroom project.
Installing restroom stalls is an absolutely essential part of any facility. In providing in-depth information on commercial restroom partitions, we help you select those that will provide the utmost hygiene, privacy, functionality, and longevity.
Many builders may not consider this to be an important part of the building project, but its importance becomes clear when you consider that the restroom is a place that will receive high traffic from both employees and customers/clients. It's also a place that has building code and health department requirements. Not only that, but if you aren't mindful, commercial restroom partitions can be a source of budget headaches now and in the future if you don't take care to select the best product for your environment.
Selecting the proper products and hardware to make this part of your building project go smoothly is easy when you consult the experts at Toilet Partitions.com.
Considerations for Installing Commercial Restroom Partitions
When planning to install commercial restroom partitions in your building project, don't approach the project blind. Considering some pertinent points will help you make the best decision based on the longevity of the product, as well as your budget.
Consider a few of the following to make the best decision:
Traffic:

How many people will use the bathroom on a regular basis?
Will there be certain times of the month or year that receive higher traffic?
How much will your staff/employees contribute to that traffic?

Environment:

What type of environment will the restroom partitions be located in?
Will there be a high degree of humidity or extreme temperatures?

Waterproofing:

Will the restroom partitions be exposed to water or moisture excessively or regularly?

Branding:

Do you want the restroom partitions to have any kind of branding or color scheme to match your business colors?
Is vandalism a serious concern?

Budget:

How much funding is allocated for commercial restroom partitions, now and in the future?

Lifespan:

Do you anticipate or plan to have to replace these in the next several years? Do you anticipate having the funding to do so if needed?
Top Materials for Commercial Restroom Partitions
Believe it or not, there are a number of materials commonly used for the construction of commercial restroom partitions. Consider a few of the most popular below:
Stainless steel panels: If you are looking for a durable material, look no further than stainless steel. These commercial restroom partitions won't rust or corrode, even in harsh environments with moisture and humidity. If you choose this material, you likely won't have to replace the partitions ever, which makes up for the slightly higher expense of these commercial restroom partitions.
Plastic laminate panels: You've seen these before in restaurants and stores. Plastic laminate commercial restroom partitions are a great choice if you're worried about appearance and design. They're easy to cover in your own colors and have a more aesthetic look than steel or solid plastic. They don't last as long as some of the more expensive materials but tend to be on the more affordable side.
Powder coated steel panels: If you're on a tight budget, this is the best choice. A powder coat can last 15-20 years, plus these stalls are among the most lightweight and inexpensive. You don't have to sacrifice durability when you select this option.
Solid plastic panels: Choose this option if you're looking for a low-maintenance option. The plastic polymer used in their construction is durable and waterproof and can especially withstand high and constant traffic. They're a bit more expensive than others, but the durability is worth it.
Phenolic panels: A unique quality about this material is its resistance to graffiti. If this is a risk for your building project, selecting this partition, covered in a phenolic resin coating, may be ideal to help limit vandalism.
We Can Help You Obtain Commercial Restroom Partitions – Easy!
We make it easy to obtain commercial restroom partitions! Take a look at some of the policies and perks that we offer below:
If you're trying to obtain LEED certification or eco-credentials for your building project, we can offer suggestions to help you choose a commercial restroom partition that is compliant.
We provide a free consultation to help you select the best partitions for your project and your budget. Email us at info@toiletpartitions.com or give us a call at 855-809-2049.
You can get an immediate quote using our online pricing tool, or a custom quote when you submit your drawings to our experts. We'll respond within 24 business hours with a quote tailored to your unique project and needs.
While we do not accept returns, our experts are ready to help you choose the best commercial restroom partitions for your project at no additional cost. We want to make sure you have the product that will truly serve your needs.
Installation is easy! Even if you aren't working with a professional installer, we've included detailed instructions here for you to do it yourself.
We make the process easy and streamlined. Consider commercial restroom partitions one less item you need to work with a manufacturer or broker to select and order. We can help you choose the best product for your project quickly and easily. Get your free quote using our pricing tool here!