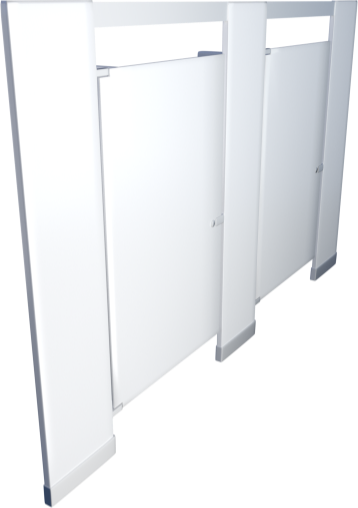 Get
RESTROOM STALLS

for Your Facility – Fast & Easy

Your entire project's needs, addressed in just a single order. Our service provides:
Instant pricing
Custom configurations
Expert guidance
Simple ordering
Quick deliveries
If you need a trusted partner for sourcing high quality restroom stalls, we're here to help. You'll get assistance from industry experts who can deliver the best solution for your project. 
Stop working with uninvolved brokers who don't offer advice or flexibility. Get help from a hands-on team who is happy to discuss your needs and ensure they're met down to the finest detail—from full stall systems to minor parts and accessories. 
3 WAYS TO GET RESTROOM STALLS PRICE NEAR ME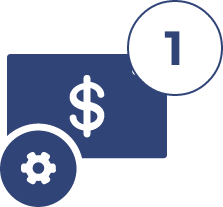 Try our pricing tool to get automated prices now. You wont have to wait!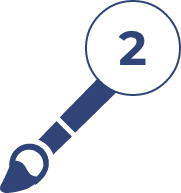 Or send us drawings via.
Email: info@toiletpartitions.com
Text: 619.954.5734
Fax: 619.562.8474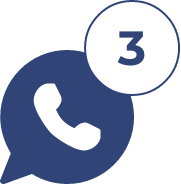 Give us a call! Talk to a partition design expert. We've been doing partitions since 1998.
Your State is Covered – Get Your Bathroom Stalls Delivered Anywhere
Our network of warehouses spans the entire country. No matter where you're located, one of our facilities is within range of your installation site. This allows for delivery times of just a few days from the moment you place your order. 
We keep a full stock of restroom panels ready to ship. Whatever you need, we have. Use our price calculator to check the cost of fitting out your restroom facilities. You'll get an estimate immediately.
Need Help Choosing Your Toilet Panels and Equipment?
Selecting the right bathroom partitions and hardware doesn't have to be a challenge. By working with us, you'll get all the guidance you need to ensure that your installation aligns with all of your project goals and requirements. 
Spending more than two decades in the business has given us the knowledge to help you make the most appropriate selections for your restroom project. Our experts are ready to listen to your needs and walk you through the specification process.
Choosing the Best Restroom Stalls for Your Business
When you are designing a new or upgrading an old restroom, you will need new, solid and quality restroom stalls. They are a necessity in a restroom because they provide both privacy and hygiene for their many users. 
Restroom stalls come in a range of colors and materials, and they also have a variety of price points for different budgets and businesses. When you are choosing restroom stalls for your business, the choices you make will affect the price and installation. 
Consider Traffic and Environmental Conditions
As you plan your new restrooms, there are some considerations to make. The first is traffic, if your restroom has heavy foot traffic, like in a shopping mall or an airport, then you will want restroom stalls that can withstand continuous use. If your business is in an area that experiences significant heat and humidity, you will want restroom stalls that can endure those extremes. So, in both ways, the material used in restroom does matter for you.
Most businesses do not want to continually replace their restroom partitions. They want to have them installed, and then forget about them. The highest quality restroom stalls will meet the needs of busy restrooms and weather extremes, because they are engineered to withstand heavy use. The restroom stalls with the best engineering are meant to last a long time, and they are priced accordingly. Less expensive models often need to be replaced more frequently, which is another factor to consider. 
There are several questions to consider prior to ordering your new restroom stalls. Knowing the answers to these questions will help you decide which model will best suit your needs. 
Daily, how many people will be in and out of your restrooms? Does this include the weekends?

Will employees and/or customers use your restrooms?

Are you anticipating busy times, or seasons? Or will they be used every day, all day?

What is the indoor environment like in your building? Can you control the humidity in your restroom?

How are you planning on cleaning and maintaining the restroom? Will the stalls regularly come in contact with water?

Is this a new build or remodel?

Do you have problems with vandalism?

Are you looking for a green certification in your building? Are you looking to use recycled materials?

What is your budget for new restroom stalls, and for replacements in the future?
Solid Materials Used in Restroom Stalls
There are several materials used in the engineering and manufacturing of restroom stalls. One or more will be right for your restroom project. Based on your answers, you may choose solid, high quality materials but also, you can think the prices.
Phenolic Restroom Stalls
Manufacturers use numerous layers of paper, press them together, and coating them in phenolic resin. The result is a graffiti-resistant stall that can withstand extremes. These are water-resistant, impact-resistant, and they have a long lifespan. If you are looking for a material with a mid-range price, this is it.
Powder-Coated Steel Stalls
These are the most affordable stalls on the market. They are affordably made out of honeycomb cardboard that is covered in sheets of steel. The steel is powder-coated with polymer resin designed to last for 15 to 20 years. These restroom stalls are water-resistant, chemical-resistant, lightweight, and durable. If you are looking for an economical and durable choice, these are for you. 
Solid Plastic Stalls
If you have a busy bathroom, solid plastic restroom stalls might be a wise choice. These are made of waterproof and steam-proof plastic polymers. They are easy to clean, as the plastic can withstand chemicals with ease. These are built to last, and they come with a price tag that is about double that of the powder-coated stalls. These are an investment option, for businesses that need bathroom stalls that are built to last. 
Stainless Steel Stalls
If you want restroom stalls that will last a lifetime, stainless steel is it. This material is resistant to corrosion by humidity and chemicals. They are incredibly strong, easy to clean, and durable. You often see these in fast-food restaurants because they can withstand the foot-traffic and the regular cleaning. They are more expensive than other restroom stall materials, but you only have to buy them once. 
Plastic Laminate
If you like the look of plastic and you want a customized look, plastic-laminate stalls might be the right material for your new restroom stalls. Manufacturers sandwich a particle core board between a pair of steel sheets, then laminate them in plastic. If design is your priority, then plastic laminate is your go-to material. While you have endless design opportunities, these are not built to last as long as other materials. They are affordably priced, even though they cost more than their powder-coated cousins. 
How Do You Choose the Best Quality Restroom Stalls?
Making the choice should not be troublesome. Our list of questions can help guide you to the material that is best for your business. If you are upgrading your restroom, you might want to consider coordinating your restroom stalls to the fittings that you already have. If you are designing a new bathroom, then you should choose what you like and need while remaining in your budget. 
Many businesses are looking for trendy designs with more color to highlight their brands and logos. For example, businesses and organizations that cater to children are installing bright stalls. However, there is nothing wrong with sticking with timeless looks and practical materials. You are designing a bathroom, not the atrium of your business. 
Remembering Accessibility and Necessary Accessories
It is also important to consider accessibility. Your restroom should be accessible and meet ADA requirements with grab bars and space for wheelchairs. You should also consider who uses your restrooms, and whether they need to have toilets and urinals, or both in one space. It is also common for women's and men's bathrooms to have dedicated spaces for baby-changing stations. 
When you are looking at restroom stalls, don't forget that your restroom needs more than just stalls. Bathrooms need dispensers, mirrors, and trash bins. Everything needs to be accessible, hygienic, and easy to maintain. Businesses are also looking for items that are vandal-resistant, too.