No matter what type of toilet partition you want, we have access to the top manufacturers at the best prices, for every material type & bathroom design.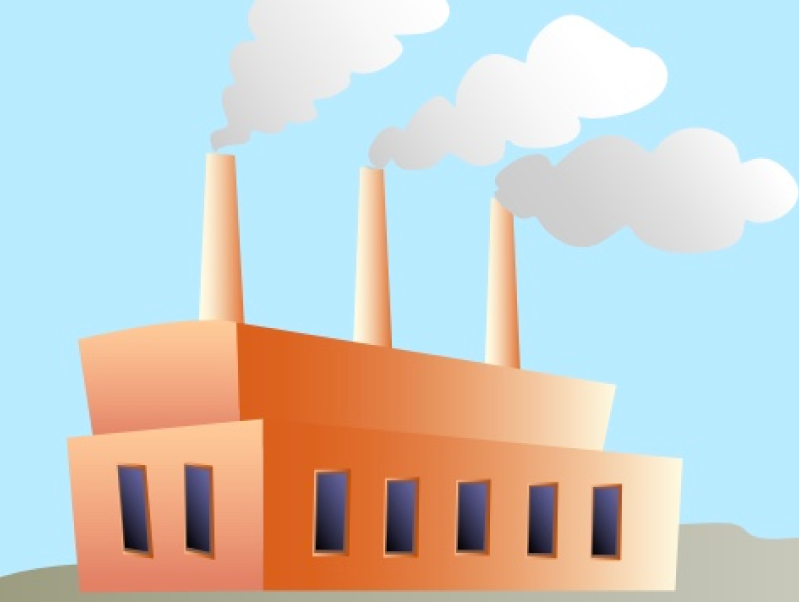 Toilet Partition Manufacturers
Unless you have a trained eye, it is challenging to tell which company makes which line of toilet partitions. Even when each partition line and style are side-by-side, there are very subtle differences you might not notice. That is all by design, so toilet partitions manufacturers can play on a level field when competing with other brands. Each brand we list below has proven itself to us decade after decade. These manufacturers are leaders in the toilet partition industry. ToiletPartitions.com has worked with virtually every toilet partition manufacturer, so we know who has good quality and stands behind their product and who doesn't. That's why we feel comfortable recommending any of these brands to our customers. We're ready and available to quote you a project using any of them. You can contact us here. Let's get into the different manufacturers and what their specialties are. 
Bobrick toilet partitions has been leading the industry for over 100 years Bobrick's brands are the most recognizable washroom accessory brands on the planet.  We offer all of Bobrick's toilet partition lines including 100's of washroom accessories as well as all their Koala brand products.
Bobrick, manufacturers partitions and screens that are non-metal. That means if you want stainless steel, you'll need to go with another supplier like Hadrian. The three materials Bobrick uses are:
Solid Color Reinforced Composite (SCRC) –

That material is perfect for high traffic restrooms that receive abuse.

Compact Laminate –

this material is perfect for the higher-end properties that want style and durability.

High-Pressure Laminate –

many clients like this material because it's available in so many different colors and patterns
They offer ADA compliant products that adhere to fire codes. And another big thing is that they're in the USA, which is essential when you want to buy American. Also, they use Green materials to comply with LEED requirements.
Besides these materials, Bobrick offers a variety of mounting configurations, hardware, and accessories like baby changing stations, towel bars, paper towels, and toilet paper holders. They stand behind their product, and that's one of the big reasons we like using them.
Hadrian is a relatively new kid on the block for manufacturing toilet partitions, screens, and bathroom accessories. Bringing technology and innovation to the industry, this brand is quickly becoming a leader in the industry. They were the very first manufacturer to offer powder coated toilet partitions. Since then, they have continued to work on innovative solutions providing their clients all over the world with the products they need.
Consistency is another crucial factor in Hadrian's recent success, and they demonstrate this by having a 99% on-time shipping rate. The partitions they manufacture are:
Powder Coat – are affordable, fire-resistant, durable, graffiti-resistant, and contain a high amount of recycled material. These types of partitions are available in a variety of colors.
Stainless Steel – highest fire and corrosion resistance, costs less than other options. Looks good in high-end properties. The modern, sleek appearance enhances any restroom decor.
Solid Plastic –offers the highest durability and strength. The color goes through the entire partition. Besides the durable plastic material, Hadrian provides heavy-duty hardware to ensure the toilet stalls will last for years.
So whether you need a plastic coat, stainless steel, or solid plastic bathroom partition system, we highly recommend Hadrian as a company that manufactures high-quality products and stands behind them.
Scranton Products has been in business for 30 years. They sell only one material type, and that is solid plastic – HDPE. They are very focused on the polymer toilet partition industry. Their two basic styles are complete floor to ceiling for full privacy and the more traditional partitions with a gap at the top and bottom of the doors.
They offer industry-leading HDPE designs for specific industries, including:
Education & Hospitality – two styles of restroom partitions include the partitions offering full privacy with doors going all the way to the ceiling. These work well in co-ed restrooms and high-end retail. They also have more traditional partitions that have a gap at the floor and ceiling. These partitions are graffiti and scratch-resistant.
Commercial & Retail – Partitions have larger doors and feature no gaps where the door meets the lock. The design is modern contemporary. They also offer a more traditional partition with some gaps at the floor and ceiling and built for more durability in high traffic areas.
There are significant advantages to HDPE vs. stainless steel. The material wears much better in specific environments. And since the color goes throughout the partition, the stalls remain looking good for years. If you're shopping for a long-lasting bathroom stall that comes in a multitude of colors and different door heights, consider Scranton Products.

Bradley is also known as Mills partitions. Like a few of our other manufacturers, they have been in the washroom business for over 100 years. They carry a full line of partition styles and materials. Depending on the material you select, lead times can be longer. So if you have a tight schedule, check with us before making your selection.
They offer a variety of designs, including enhanced privacy with extra width and height and no-gap options. Bradley also provides four types of mounting options: ceiling hung, floor braces, floor mounted overhead braced, and floor to ceiling.
Their material options are
• Powder-coated steel
• Solid phenolic
• Stainless steel
• HDPE (high-density polyethylene)
With their excellent selection of colors, designs, and materials, we've found that our customers can find just about any type of bathroom partition for their particular needs. An interesting tidbit about Bradley is some of their more notable installations include:
• Liberty Island
• The Field Museum in Chicago
• Henry Maier Festival Park, Home of Summerfest
• National Aquarium, Baltimore, MD
• National Air and Space Museum in Washington, DC
• Indianapolis Zoo
• O'Hare International Airport
• Pepperdine University
So you can see from this impressive list of high-traffic locations, their restroom partitions are built to last.

ASI Global Partitions is one of the oldest and most recognizable bathroom partition brands on the planet. Every style, material, and configuration under the sun is available from Accurate toilet partitions.
A few of their notable projects for commercial toilet partitions are:
• Mercedes-Benz Stadium
• US Bank Stadium
• Hotel X
• AT&T Stadium
• MetLife Stadium
• Levi's Stadium
• Lucas Oil Stadium
• Yankee Stadium
One of the most popular design options offered is Ultimate Privacy. These partitions provide increased privacy. Available materials are powder coat, stainless steel, solid plastic, and phenolic material. The doors are taller, so there is a minimal gap at the top and bottom of the door and a no-sight system feature on the side. The doors are self-closing, and the side pilasters meet the doors in a flush finish to give the occupant the privacy they need. The doors have an occupancy indicator and an easy-stall shoe that's adjustable.
The mounting types available include:
• Floor anchored overhead braced
• Floor anchored
• Ceiling hung
• Floor to ceiling anchored
If you're building a new restroom and wonder which mounting type would be the best for you, contact us. We can answer any questions you have. So no matter what material you need, or color you're looking for, ASI Global Partitions probably have it.

Accurate Partitions is the sister company to Global partitions. Pretty much everything that Global does, Accurate does as well. They have recently branded these companies together.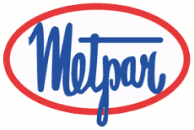 Metpar toilet partitions are based out of New York and are a very innovative and customer-oriented company. Very competitive pricing and great turnaround times make Metpar a manufacturer worth dealing with.
They pride themselves for being made in the USA and having fast shipping since they have major distribution centers across the country including in:
• New York
• Tennessee
• Texas
• Florida
• Utah
Because of their multiple locations, shipping costs can be lower. Besides fast shipping the offer many different material types including:
Powder coat: 4-year warranty, economical & lightweight
Stainless steel: 6-year warranty, luxurious & rust-proof
Solid plastic: 15-year warranty, low maintenance, water-resistant
Phenolic black core: 15-year warranty, heavy-duty
Phenolic color throughout: 15-year warranty, heavy-duty
Plastic laminate: 1-year warranty, cost-effective
Dura-tex: 5-year warranty, textured & durable
Solid surface: 15-year warranty, impervious to water & moisture
As you can see, each material has a different warranty length and main attributes. If you're not sure which material would suit your needs the best, you can always contact us directly, and we'll help you make the best selection.
A few of their more notable projects are:
• MetLife
• Freedom Tower
• Citi Field
• Barclay Center
• General Motors Building #3
• Eastern Kentucky University
• Shake Shack
• The University of Tennessee in Knoxville

Toiletpartitions.com has a unique little niche among these manufacturers. We can procure custom size parts and "one-off" parts that most manufacturers will not touch. If you have an odd request and are having trouble filling, please give us a call at 619-334-6653 to see if we can help.
We can answer any questions you have and get more information about your project. The advantage of working with us is that we know every manufacturer, their delivery times, all available materials, the best accessories, available hardware, and we can walk you through installation.
The entire team at ToiletPartitions.com is here to help you and make sure that your order is correct and delivered on time. Whether you have one bathroom or 500, we'll make sure you receive the highest in customer care and satisfaction. Call us today at 855-809-2049.