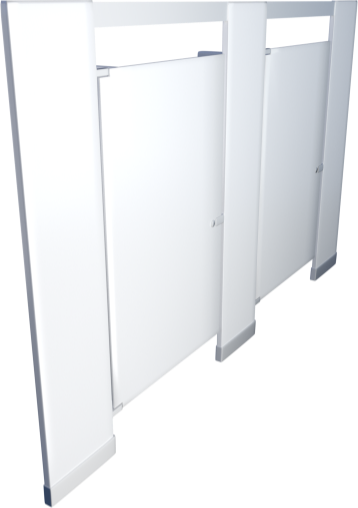 BUYING BATHROOM PARTITIONS
IN
FLORIDA

 JUST GOT EASIER
Instant Prices
Simple ordering process
Custom configurations
All at your fingertips
We are not your typical supply house or internet sales guys. We are a licensed contractor who happens to lead the nation in online sales of toilet partitions as well.  We understand the complex handicap laws and I can personally walk you through any areas of concern.   We have several warehouse throughout the country. One is sure to be near you and stocked with commercial restroom dividers ready to ship. My name is Rob, my direct line is 619-334-6653 call me with anything you need.
3 WAYS TO GET A PRICE FOR BATHROOM PARTITIONS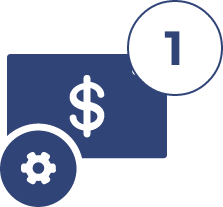 Use our pricing tool to get automated prices now. You wont have to wait!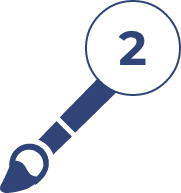 Or send us drawings via.
Email: info@toiletpartitions.com
Text: 619.954.5734
Fax: 619.562.8474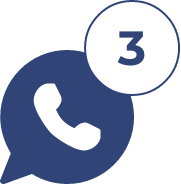 Or give us a call! Talk to a partition design expert. We've been doing partitions since 1998.
WE DELIVER PARTITIONS ACROSS ALL OF THE GREAT STATE OF
FLORIDA
We have commercial bathroom dividers and partitions at a warehouse near you, ready to ship. We can ship complete toilet stalls in a matter of days directly to your job site.  Florida has some of the quickest lead times. Whether your project is in Jacksonville, Miami, Tampa, St. Petersburg, Orlando or other cities in Florida, we deliver where you need it. You can give me a call at 855-809-2049 or you can visit some of the links below to learn more about each material type.
CHOOSE THE BEST MATERIAL FOR YOUR BUDGET
No matter the environment of your project we have you covered, literally and figuratively.  From the moist tropical environments of Hawaii to the deserts of Nevada and the harsh winters of Alaska we have a material specific for your conditions. The great thing about our toilet partition pricing tool is that no matter what option you pick we give you pricing on 5 materials on the same quote. You can compare and decide which option best suits your projects needs.  If you need the best bathroom partitions supplier in Florida, we are just a few clicks away. Below you can explore and learn more or get pricing on your toilet partitions.
Jacksonville
Miami
Tampa
Orlando
St. Petersburg
Hialeah
Port St. Lucie
Tallahassee
Cape Coral
Fort Lauderdale
Pembroke Pines
Hollywood
Miramar
Gainesville
Coral Springs
Clearwater
Palm Bay
Miami Gardens
Pompano Beach
West Palm
Lakeland
Florida, a state known for sunshine, beaches, and winter escapes, is one of the most economically diverse, vibrant states in the country. People living in this state, as well as the numerous people visiting every day, have high standards for commercial buildings, public facilities, and local sports arenas.
These high standards include public bathrooms, so make sure your facility delivers a quality experience by having excellent toilet partitions in your building. Order from our convenient website and you'll enjoy durable, customizable toilet partitions that enhance the cleanliness and privacy in your bathrooms.
The restrooms in your facility can become a reflection of your professionalism and dedication. Order from us and you'll get:
An easy-to-use online ordering process
Immediate pricing quotes
Customizable partitions with adjustable configurations
American-made products backed by reliable warranties
Outstanding customer service when you need it
Delivery to your Florida job site (Free delivery in many cases)
Make your building project easier with our customizable toilet partitions and you'll get high-quality options that fit your budget.
Proud to Bring High-Quality Partitions to Florida Buildings and Facilities
Florida is a state with a fascinating history and an exciting future. Before areas like Massachusetts and Virginia were settled by Europeans, Florida was visited by Spanish conquistadors who established forts as early as 1565. This area finally became a state in 1845, and has been a strong contributor to the nation ever since.
Although people outside of Florida may only think only of tourism and orange groves, today the state is a large contributor to mining, agriculture, and the real estate industry. Exports from Florida include aircraft components and numerous technology items, such as modems, circuits, and cell phones. It also has a surprising amount of mining, extracting materials that include phosphate, limestone, and dolomite.
With so much activity, Florida is a state on the rise. Between the 2010 and 2019, it's believed that Florida's population rose 14%, allowing it to jump from #4 to #3 in total population. This rise in population has led to the need for more high-quality buildings and facilities, which of course means more commercial bathrooms.
Give your commercial bathrooms the affordable toilet partitions you need in Florida by ordering from our convenient site. We have created a system that is easy to use so you can order with confidence, all while receiving immediate price quotes.
Everything is made with durable, vandal-resistant, easy-to-clean materials, and you can select the material the best fits your needs, including:
Plastic laminate
Solid plastic
Stainless steel
Phenolic
You can also select urinal screens and bathroom accessories to go with your toilet partitions. This makes our site a one-stop shop for your commercial-bathroom remodeling or construction.
With factory-direct pricing, we have eliminated middlemen like retail stores, allowing us to pass the savings on to you!
Order Affordable Toilet Partitions in Florida Today!
From commercial offices to municipal buildings, our toilet partitions can be fully customized to fit your needs. Show guest how much you care about a private, clean bathroom experience by ordering affordable toilet partitions from our convenient site.