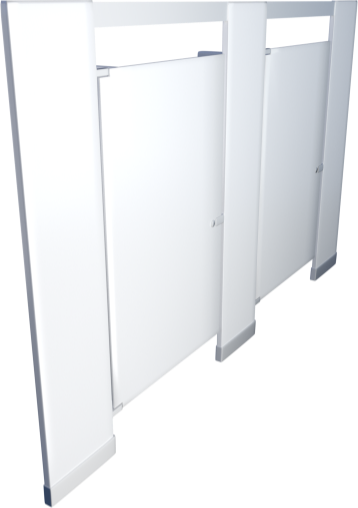 Get quality
WASHROOM  PARTITIONS

for Your Facility – Fast & Easy

Your entire project's needs, addressed in just a single order. Our service provides:
Instant pricing
Custom configurations
Expert guidance
Simple ordering
Quick deliveries
If you need a trusted partner for sourcing high quality washroom partitions, we're here to help. You'll get assistance from industry experts who can deliver the best solution for your project. 
Stop working with uninvolved brokers who don't offer advice or flexibility. Get help from a hands-on team who is happy to discuss your needs and ensure they're met down to the finest detail—from full stall systems to minor parts and accessories. 
3 WAYS TO GET PRICING FOR WASHROOM PARTITIONS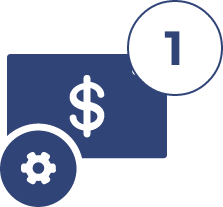 Try our pricing tool to get automated prices now. You wont have to wait!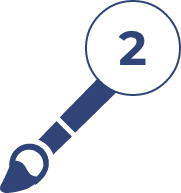 Or send us drawings via.
Email: info@toiletpartitions.com
Text: 619.954.5734
Fax: 619.562.8474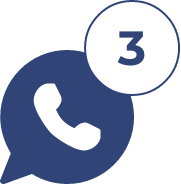 Give us a call! Talk to a partition design expert. We've been doing partitions since 1998.
Your State is Covered – Get Your Washroom Partitions Delivered Anywhere
Our network of warehouses spans the entire country. No matter where you're located, one of our facilities is within range of your installation site. This allows for delivery times of just a few days from the moment you place your order. 
We keep a full stock of bathroom partitions and panels ready to ship. Whatever you need, we have. Use our price calculator to check the cost of fitting out your restroom facilities. You'll get an estimate immediately.
Need Help Choosing Your Bathroom Panels and Equipment?
Selecting the right washroom partitions and hardware doesn't have to be a challenge. By working with us, you'll get all the guidance you need to ensure that your installation aligns with all of your project goals and requirements. 
Spending more than two decades in the business has given us the knowledge to help you make the most appropriate selections for your restroom project. Our experts are ready to listen to your needs and walk you through the specification process.
Everything You Need to Know About Selecting the Right Washroom Partitions
Installing bathroom stalls and accessories isn't usually top of mind in a building project, but it is arguably one of the most important aspects. Restrooms are an essential in any facility, and they must be outfitted to provide maximum privacy and hygiene to all who use them. 
Whether you're building or renovating, the choices you make for your facility's bathroom can greatly impact your project's overall costs and quality of results. This applies to any building type, from restaurants and shopping malls to airports, offices, and other commercial facilities. 
Below, we'll go over all of the points you'll need to keep in mind as you plan your bathroom installation, and give you all the information you need to make the right specifications. 
Value Engineering Your Facility's Bathroom Partitions
Because bathrooms are among some of the most intensively used areas in any building, their materials must be able to withstand heavy traffic. Additionally, the environmental factors of a typical restroom require that all stalls and accessories can endure high levels of humidity and minimize bacteria.
Only high quality toilet panel materials can meet these criteria because they have solid partitions. However, cost is also a factor that every project leader has to consider. Striking an optimal balance between quality and cost is the main principle behind value engineering, and it requires careful selection of your washroom equipment. 
A project that has achieved good value engineering will have restroom parts and materials that do not need to be replaced too frequently. They will last for at least a few years, minimizing the future costs of replacement. The products used will be affordably sourced, but not at such a low price that the performance suffers. 
Questions for Planning a Toilet Partition Installation
Value engineering your building's bathroom doesn't have to be a complicated task. You can make more economical decisions for your installation just by answering a few questions first. 
How many people do you think will be using your bathroom on a daily basis?

Will there be on-site employees or others who use the toilets multiple times per day?

Are there busy seasons or other periods when you anticipate a surge of traffic? 

Do you expect your building's indoor environment to be particularly humid?

Do you have materials and equipment in place that will control the bathroom's humidity?

Do you anticipate any regular contact with water?

Will the new facilities need custom designs to blend well with your company or brand?     

Is there any potential for vandalism that your toilet panels will need to be resistant to?

Does your project need to qualify for green building certifications, or meet any other benchmarks?

Are you aiming to use a certain amount of recycled or natural materials?

How much funding will be available for future renovations and stall replacements? 

How frequently do your project's stakeholders plan to conduct renovations?
Answering these questions will give you much better clarity on what you need to get out of the bathroom stalls and accessories you select. This information will enable you to choose the materials that can provide the best possible performance for your project's needs. 
Toilet Partition Material Types
There are 5 common types of materials used for constructing bathroom partitions. Each has their own strengths and suitabilities. These are our available options:
1. Powder Coated Steel
Powder coated steel panels are some of the most affordable options on the market. Their core is made out of a sheet of honeycomb cardboard, which is then surrounded by thick sheets of steel. The metal exterior is then coated with a powder made of polymer resin, resulting in a finish that is highly resistant to water, chemicals, and other corrosive agents. A powder coat finish can last 15-20 years. 
This manufacturing process makes the metal stalls lightweight, durable and inexpensive. Powder coated steel is therefore a common choice for projects that need an economical yet long lasting solution. 
2. Stainless Steel
Whereas normal steel rusts easily, stainless steel is remarkably resistant. This material is not only able to evade corrosion induced by humidity and chemicals, it is also strong and solid enough to last indefinitely. Well-maintained stainless steel toilet stalls may not need to be replaced for the entire lifespan of your project. 
While this quality does make them more expensive than other options, the cost can be offset by savings on future replacements. If you can afford the initial investment, the stainless steel will pay off in the long run.
3. Plastic Laminate
This material is made by taking a particle board core and sheathing it between sheets of steel. Then, the entire surface is covered in plastic laminate. Such a covering allows you to control the stall's appearance, even adding your own colors and graphics. 
This makes plastic laminate panels a common choice for projects where design is a top priority. These types of partitions typically last a few years with warranty. They are a little more expensive than powder coated steel partitions, but are still a highly affordable choice. 
4. Solid Plastic
Solid plastic toilet stalls are a popular choice for their resistant qualities and ease of maintenance. The plastic polymer construction is completely waterproof and steamproof, making it ideal for high-traffic bathrooms. Additionally, solid plastic's ability to withstand exposure to a wide range of chemicals allows for fuss-free cleaning. 
Stalls made from this material can last several years or more. This durability comes at an extra cost, usually about twice what would be paid for powder coated steel. The added investment is usually worth it for projects that need panels built for endurance.
5. Phenolic
Phenolic toilet panels are made from multiple layers of papers pressed together and covered with phenolic resin coating. This forms a very strong composite, capable of standing up to heavy impacts. Furthermore, the structure makes them more resistant to grafitti. Such a combination of features makes them a good choice for environments where vandalism is a higher risk. 
Partitions with a phenolic construction are also quite water-resistant. They generally have long lifespans. While they may not be as durable as stainless steel, they can offer a good middle-ground in terms of performance and price. 
Frequently Asked Questions
What is the most affordable material for toilet partitions?
Typically, powder coated steel is the cheapest material. Its cardboard core makes it less expensive to produce than solid panel structures. The durable steel encasing and powder coating gives these panels a great balance of quality and value.
Do you have equipment for green building projects?
Because we offer a variety of materials for restroom dividers and accessories, we have options to fit just about any green building project. Our catalog includes long-lasting materials that maximize sustainability, as well as recycled composites that minimize waste. 
If you are trying to achieve LEED certification or other eco-credentials for your project, we can help you make a compliant panel selection. Applicable requirements may include recycled material content, sourcing from local manufacturers, certified wood content, and low emissions. 
How do I select the right partitions for my building?
Choosing the right toilet accessories for your project can depend on a number of factors, such as expected traffic, facility type, and design goals. While some applications may be fine with basic powder coated steel partitions, others may require stronger or more style-focused options like solid plastic or plastic laminate. 
If you need expert advice, we're happy to give you a free consultation. You can reach out by phone at (855) 809-2049, or via e-mail at info@toiletpartitions.com. 
How soon can I get a quote?
Our online pricing tool allows you to immediately get prices based on your bathroom layout. These automated quotes include separate pricing tiers for our 5 high quality materials. This gives you a chance to select the option that best fits with your budget and project goals.
If you require a customized quote for a more specialized restroom project, you can submit your drawings to our experts. You can expect to receive a response within 24 business hours. 
Will I be charged sales tax or any other extra fees?
Sales tax will be charged in a few states: CA, TX, NY, and TN. If you are eligible for sales tax exemption, you can e-mail us your account number and certificate at info@toiletpartitions.com. Please do this before you place your order so that our team is able to remove sales tax charges at the time of purchase. This will ensure that you are not mistakenly charged.
The only extra fees we charge are for the optional addition of a lift gate on the truck during delivery. This is a suitable choice if you will not be able to have a forklift at the delivery site, and need an alternative method for safely unloading your restroom equipment. The fee is $95. You will need to notify us that you will need this service before you make your order. 
How long will I have to wait for my restroom partitions and hardware?
Our process is streamlined to get your partitions to your door as quickly as possible. Lead times vary depending on the type of material you've selected. This is typically due to average manufacturing times. 
Powder coated steel, stainless steel, and plastic laminate: 3-6 business days
Solid plastic: 6-9 business days
Phenolic: 10-15 business days
How can I figure out how to install my partitions?
We've designed our restroom equipment to be easy to install. If you aren't working with a professional installer, a DIY installation can still be done quickly. You can find instructions for each of our different bathroom partition types here: all partition installation instructions
What is your return policy?
Since your bathroom partitions will be 100% customized for your project, we cannot accept returns. This is why we recommend consulting with our experts before making an order, so that you can ensure you get exactly what you need. 
You will need to confirm that all is right with your order at the time of delivery. This needs to be verified via signature. Please note that we cannot fulfill replacement requests for items that were already signed off on. 
If you experience a problem with your order, we will do our best to come to a satisfactory resolution. We ask that you please inform us of any issues within 24 hours so that we can handle the dispute efficiently. 
Get Your Quality Washroom Partitions Online
There's no need to meet with manufacturers or brokers. We're able to get you what you need without any inconvenience to you. Once your order is submitted online, your restroom panels and accessories are shipped out to the site you specify, ready to be unloaded and installed. 
Try our simple pricing tool to get your free quote. Also see our bathroom partitions and toilet partitions with free shipping options. 
Check Prices