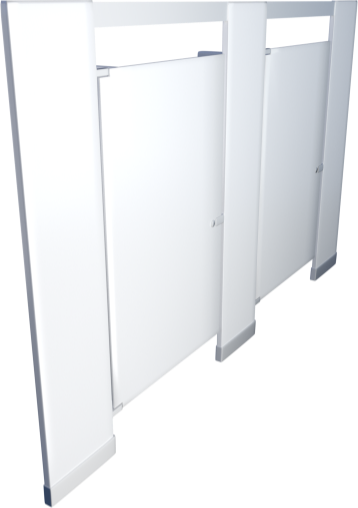 BUYING TOILET PARTITIONS & BATHROOM STALLS
IN
DENVER 

 JUST GOT EASIER
Instant Prices
Custom stall configurations
Simple ordering process
All at your fingertips
The only thing that has changed more over the last 15 years than buying bathroom stalls is the great City of Denver.  Just like Denver being the tip of the spear we are also leading the way with regards to what we do.  We are not your typical supply house or internet sales guys. We are a licensed contractor who happens to lead the nation in online sales of toilet partitions as well.  We have more answers than you have questions and love talking to new and our many repeat customers.  If you have any questions give me a call directly.  My name is Rob and my direct line is 619-334-6653
3 WAYS TO GET BATHROOM PARTITIONS IN DENVER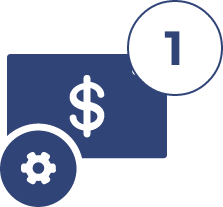 Denver use our pricing tool to get automated prices now. You wont have to wait!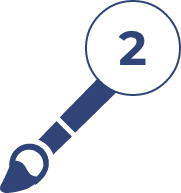 Or send us drawings via.
Email: info@toiletpartitions.com
Text: 619.954.5734
Fax: 619.562.8474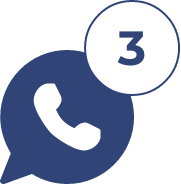 Give us a call Denver! Talk to a partition design expert. We've been doing partitions since 1998.
WE DELIVER ACROSS THE GREATER AREA OF
DENVER
We have bathroom partitions and toilet stalls at a warehouse near you, ready to ship. We can ship complete toilet stalls in a matter of days directly to your job site.   You can give me a call at 855-809-2049 or you can visit some of the links below to learn more about each material type.
CHOOSE THE BEST BATHROOM PARTITION MATERIAL FOR YOUR PROJECT IN DENVER
No matter the environment of your Denver project we have you covered, literally and figuratively.  From the moist tropical environments of Hawaii to the deserts of Nevada and the harsh winters of Alaska we have a material specific for your conditions. The great thing about our toilet partition pricing tool is that no matter what option you pick we give you pricing on 5 materials on the same quote. You can compare and decide which option best suits your projects needs.  Below you can explore and learn more or get pricing on your toilet partitions.
Denver is a city with high expectations, a city that demands quality from all of its commercial buildings and public facilities. You can meet these expectations by ordering affordable, reliable toilet partitions for your commercial building from our world-class team.
Show how much you care about Denver residents and visitors by ordering toilet partitions, urinal screens, and other bathroom accessories today!
Show Denver Residents Your Dedication to Quality
Your facilities should be a reflection of your dedication to clean, attractive, private bathrooms. Order from our convenient website and you'll enjoy:
Immediate pricing
Simple online ordering
Customizable partitions
Adjustable sizes
Products made in the U.S.A.
Excellent warranties
Fantastic service when you need it!
Commercial construction is complicated. Make your to-do list a little shorter by ordering toilet partitions for your Denver remodeling project or new construction.
Serving the Fine Investors, Builders, and Developers of Denver
Denver is known as a modern city with a rich, vibrant history. Known by many to be a western mountain city, this is also a city with modern arts, sophisticated culture, and some of the finest residents in America.
Founded in the mid-1800's, largely thanks to silver and gold trades, Denver quickly became an economic hub for the region, as well as as stopping point for travelers going from east to west or vice-versa.
The area has grown to become one of the most sophisticated, modern, forward-thinking cities in the nation. It has a diverse population that enjoys wonderful parks, high-level sports teams, world-class arts and entertainment, and, if you look to the west, some of the most gorgeous mountain scenery viewed from any metropolitan city. Denver's major league ballpark is one of the finest in the country, and its airport serves as a travel hub for numerous national and international flights.
Thanks to a mindset of progress, acceptance, and development, Denver is one of the fastest-growing cities in the nation. To facilitate this growth, developers and investors are creating new works and refurbishing old buildings. This has created the need for excellent building materials, including bathroom partitions.
Denver residents, workers, and visitors deserve a clean, tidy bathroom, one that is not only attractive, but has all the accessories for proper sanitary conditions. If you order from us, you can find customizable bathroom partitions that add a quality experience, and you can even find soap dispensers, changing stations, and other useful accessories.
Our prices are outstanding because skip the middlemen and ship directly to your Denver job site. By eliminating retail and storage markups, we can reduce the total cost for your building project. It's just one small reduction that can help your project stay under budget.
Our vandal-resistant toilet partitions are available in various materials, including:
Plastic laminate
Solid plastic
Stainless steel
Phenolic
We ship our American-made products directly to your Denver job site, allowing you to enjoy a fast, easy ordering experience. They are also easy to install and come with all the hardware you need to complete the project quickly!
Order Fantastic Toilet Partitions for Your Denver Building or Remodeling Project
Whether you are working with a commercial business, non-profit, or government organization, we can help you get the high-quality toilet partitions you deserve. We love the city of Denver, and we would be proud to provide the right partitions to fit your budget!