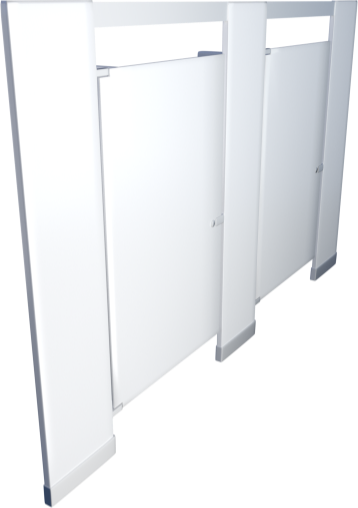 BUYING TOILET PARTITIONS
IN
MASSACHUSETTS 

JUST GOT EASIER
Instant Pricing
Custom bathroom stall configurations
Simple ordering process
All at your fingertips
Need Bathroom Partitions near me
Times are changing and so is the way you purchase your toilet stalls. We are not your typical supply house or internet sales guys. We are a licensed contractor who happens to lead the nation in online sales of toilet partitions as well.  We have more answers than you have questions and love talking to new and our many repeat customers. Wether you need parts, doors or a complete stall system for your bathroom we have you covered.
3 WAYS TO GET A PRICE FOR BATHROOM PARTITIONS IN MA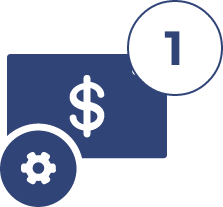 Try our pricing tool to get automated prices now. You wont have to wait!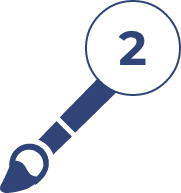 Or send us drawings via.
Email: info@toiletpartitions.com
Text: 619.954.5734
Fax: 619.562.8474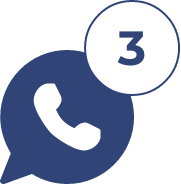 Give us a call! Talk to a partition design expert. We've been doing partitions since 1998.
WE DELIVER ACROSS THE ENTIRE GREAT STATE OF MASSACHUSETTS
We have commercial bathroom dividers and partitions at a warehouse near you, ready to ship. We can ship complete toilet stalls in a matter of days directly to your job site.  You can give me a call at 855-809-2049 or you can visit some of the links below to learn more about each material type.
CHOOSE THE BEST MATERIAL FOR YOUR MASSACHUSETTS PROJECT
No matter the environment of your project we have you covered, literally and physically.  From the moist tropical environments of Hawaii to the deserts of Nevada and the harsh winters of Alaska we have a material specific for your conditions. The great thing about our toilet partition pricing tool is that no matter what option you pick we give you pricing on 5 materials on the same quote. You can compare and decide which option best suits your projects needs.  Below you can explore and learn more or get pricing on your toilet partitions. If you need help with your project give me a call directly. 619-334-6653 my name is Rob.
Few states can bring such pride and passion as Massachusetts. It's not only one of the pivotal regions for the history of our country, today it's one of the leaders in business, sports, entertainment, and more.
Giving Massachusetts Residents the Quality They Deserve
If you care about providing a high-quality experience to anyone that enters your Massachusetts facility, make sure you install the best possible accessories by working with our exceptional website. Our site was created to enhance your purchasing experience, but if you need any help with your order, our staff is ready to assist!
Order from our site and you'll enjoy
Immediate quotes
Outstanding support for your purchase
Available delivery (and free for many orders!)
Products made in America
Warranties give added reassurance
Customizable colors and sizes
From Cape Cod at the southeast end to Williamstown in the far northwest corner, we are proud to offer high-quality toilet partitions and bathroom accessories to the Commonwealth of Massachusetts!
This is a state with a rich history; a region that is also leading in many modern industries. Massachusetts played a crucial role in the establishment of our country, and many of the Founding Fathers, including John Adams and John Hancock, come from this state. It played a role in pushing for independence, and many major battles were fought in this state. It's no wonder that today Massachusetts takes such a massive pride in their patriot heritage, which helped the state earn the title "Cradle of Liberty."
Today, Massachusetts residents can brag about more than just a rich history. They also have a thriving modern state that is driven by biotechnology, finance, and maritime trade. It has a vibrant fishing industry and maintains a highly productive agricultural sector.
With so much activity, there has been a growing need for top-quality bathroom accessories in Massachusetts. We have helped fill this need by providing excellent partitions at an affordable price. We provide reliable partitions that are durable, reliable, and visually attractive, enhancing the quality of your bathrooms while providing Massachusetts residents with a comfortable bathroom experience.
You can visit us and find everything you need for a Massachusetts building project, including dispensers, mirrors, changing stations, and much more. We are proud to be your one stop shop for virtually any Massachusetts bathroom accessory.
Massachusetts residents and visitors will appreciate the high-quality partitions that were made in the United States, and you'll appreciate the low price and convenient ordering system. Our toilet partitions are also ADA compliant and come with a 100% satisfaction guarantee.
Plastic laminate
Solid plastic
Stainless steel
Phenolic
Order from us and can enjoy direct shipping to your Massachusetts building or remodeling project. In many cases shipping is free, so contact us today to learn about our direct-delivery pricing.
Let us make your bathroom construction or remodeling easy and affordable. You'll get world-class prices on partitions and bathroom accessories that are easy to install. They are durable, and can be customized by size and color to fit your exact needs.
Show Massachusetts Residents Your Dedication to Quality
Partitions may seem like a small part of your total project, but they send a clear message about your dedication to quality and reliability. Show how much you care by ordering top-quality bathroom partitions from our dedicated t