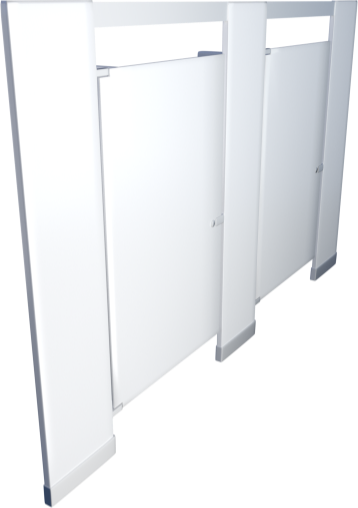 BUYING TOILET PARTITIONS
IN
MICHIGAN 

JUST GOT EASIER
Instant Pricing
Custom bathroom stall configurations
Simple ordering process
All at your fingertips
Need Bathroom Partitions near me
Times are changing and so is the way you purchase your toilet stalls. We are not your typical supply house or internet sales guys. We are a licensed contractor who happens to lead the nation in online sales of toilet partitions as well.  We have more answers than you have questions and love talking to new and our many repeat customers. Wether you need parts, doors or a complete stall system for your bathroom we have you covered.
3 WAYS TO GET A PRICE FOR BATHROOM PARTITIONS IN MICHIGAN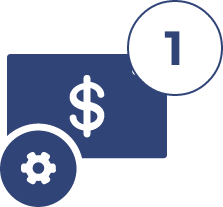 Try our pricing tool to get automated prices now. You wont have to wait!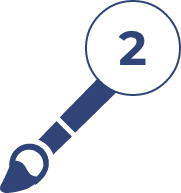 Or send us drawings via.
Email: info@toiletpartitions.com
Text: 619.954.5734
Fax: 619.562.8474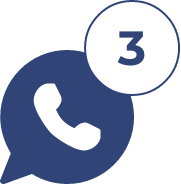 Give us a call! Talk to a bathroom partition design expert. We've been doing restroom, bathroom and toilet partitions in Michigan since 1998.
WE DELIVER ACROSS THE ENTIRE GREAT STATE OF MICHIGAN
We have commercial bathroom dividers and partitions at a warehouse near you, ready to ship. We can ship complete toilet stalls in a matter of days directly to your job site.  You can give me a call at 855-809-2049 or you can visit some of the links below to learn more about each material type.
CHOOSE THE BEST MATERIAL FOR YOUR MICHIGAN PROJECT
No matter the environment of your project we have you covered, literally and physically.  From the moist tropical environments of Hawaii to the deserts of Nevada and the harsh winters of Alaska we have a material specific for your conditions. The great thing about our toilet partition pricing tool is that no matter what option you pick we give you pricing on 5 materials on the same quote. You can compare and decide which option best suits your projects needs.  Below you can explore and learn more or get pricing on your toilet partitions. If you need help with your project give me a call directly. 619-334-6653 my name is Rob.
From vibrant cities to pristine lakes, Michigan is a state with a lot to offer. With so many possibilities, residents and visitors are coming to Michigan for both high-quality careers and relaxing vacations. These people have high expectations, and you can deliver on their needs by installing top-quality toilet partitions from our convenient website.
 We make the buying process easy by offering instant price quotes, dedicated service, and delivery to your Michigan construction site!
 Show Your Dedication to Quality
 Your commercial bathrooms should be a reflection of your dedication to cleanliness and privacy. Order from our convenient site and you'll get:
 

Fast quotes

 

Simple ordering

 

Customizable options

 

Adjustable configurations

 

High-quality service

 

American-made products

 

Material delivery (ask about pricing)

 

Reliable warranties
 From the southeastern border with Ohio to the Upper Peninsula's border with Wisconsin, Michigan is a remarkable state full of diverse, hard-working, dedicated people. Settled initially by the French, this region was highly prized for fish, game, and natural resources, especially lumber. With access to the Great Lakes, Michigan became a central shipping and transportation area for upper North America.
 Farming, ship building, logging, and mining all drove Americans to the region and helped it become one of the most important states in our history. Michigan's manufacturing capabilities became crucial to the nation in the 20th century, driving the automotive industry and contributing to the country's industrial might.
 In the 21st century, Michigan remains a state with a diverse, widespread economy. Industry and manufacturing remain a central component of the economy, continuing the legacy started by Henry Ford and other automotive magnates in the early 20th century. The automotive industry remains a central function for Michigan, but the economy also includes tourism, agriculture, transportation, shipping, and heavy manufacturing.
 Michigan is a state with an exciting future. It has a lot to offer anyone who visits this state, and gives plenty of reasons for people to settle down in one of Michigan's many top-quality cities, including Detroit, Lansing, Grand Rapids, Ann Arbor, and more!
 Deliver the quality that Michigan residents and visitors expect by ordering high-quality toilet partitions from our world-class website. We not only offer customizable toilet partitions, we ensure affordable costs thanks to factory-direct pricing.
 Our partitions are ADA compliant, proudly made in the U.S.A., and come with a 100% satisfaction guarantee. You'll get everything you need, including all the necessary hardware for easy installation.
 You can not only select the color and texture you need for your partitions, you can also choose from various vandal-resistant materials, including:
 

Phenolic

 

Stainless steel

 

Solid plastic

 

Plastic laminate
 Shop from our site and you can choose urinal screens, soap dispensers, hand dryers, and many other accessories. Best of all, these commercial bathroom accessories can be delivered right to your location, creating better convenience when you order.
 Superior Service for Your Michigan Building Project
 Whether you are renovating a commercial building in downtown Detroit or creating a public building in one of the Upper Peninsula's many lake towns, you'll get outstanding prices, customizable partitions, and reliable service. 
 Place your order today and make your Michigan building project a little more simple and affordable. If you have any question, call our staff and we'll be ready to help!