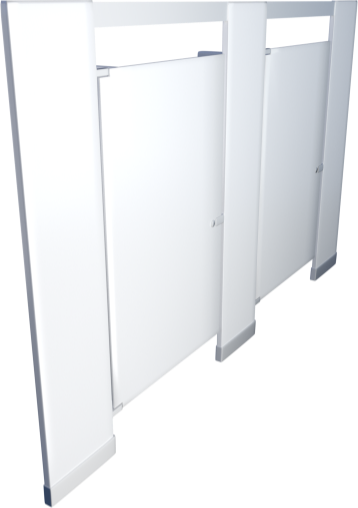 BUYING BATHROOM PARTITIONS
IN
OHIO 

JUST GOT EASIER
Instant Pricing
Custom bathroom stall configurations
Simple ordering process
All at your fingertips
Times are changing and so is the way you purchase your toilet stalls. We are not your typical supply house or internet sales guys. We are a licensed contractor who happens to lead the nation in online sales of bathroom partitions as well.  We have more answers than you have questions and love talking to new and our many repeat customers. Whether you need parts, doors or a complete stall system for your bathroom we have you covered.
3 WAYS TO GET A PRICE FOR BATHROOM PARTITIONS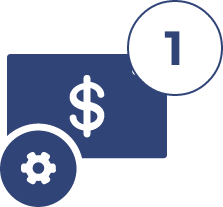 Try our pricing tool to get automated prices now. You wont have to wait!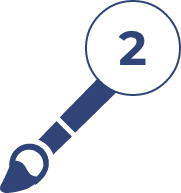 Or send us drawings via.
Email: info@toiletpartitions.com
Text: 619.954.5734
Fax: 619.562.8474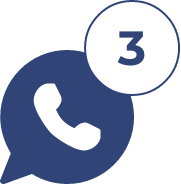 Give us a call! Talk to a partition design expert. We've been doing partitions since 1998.
WE DELIVER ACROSS THE ENTIRE GREAT STATE OF OHIO
We have commercial bathroom dividers and partitions at a warehouse near you, ready to ship. We can ship complete toilet stalls in a matter of days directly to your job site.  You can give me a call at 855-809-2049 or you can visit some of the links below to learn more about each material type. Contact us if need the best bathroom partitions supplier in Ohio.
CHOOSE THE BEST MATERIAL FOR YOUR OHIO PROJECT
No matter the environment of your project we have you covered, literally and physically.  From the moist tropical environments of Hawaii to the deserts of Nevada and the harsh winters of Alaska we have a material specific for your conditions. The great thing about our toilet partition pricing tool is that no matter what option you pick we give you pricing on 5 materials on the same quote. You can compare and decide which option best suits your projects needs.  Below you can explore and learn more or get pricing on your bathroom partitions Ohio. If you need help with your project give me a call directly. 619-334-6653 my name is Rob.
Ohio is an important American state with a vibrant, diverse economy. With growth, expansion, and development happening from Lake Erie to the Ohio River, this state needs top-quality building material, including durable, attractive toilet partitions for commercial bathrooms. 
Ohioans Deserve a Comfortable Experience at Your Facility
This is a state with high expectations. 
From Cincinnati to Cleveland, and every small town in between, there is an expectation for cleanliness and privacy. You can deliver on these qualities by ordering toilet partitions from our convenient website. You'll get affordable prices, fast quotes, and speedy deliver to many Ohio locations; your guest will get a clean, attractive bathroom that delivers the privacy they expect.
Order from toiletpartitions.com and you'll get: 
Easy-to-use ordering

Fast price quotes

Numerous color and texture choices

American-made bathroom accessories

Excellent warranties

Outstanding service!
Ohio is a wonderful state with a diverse economy, driven by millions of hard-working, dedicated people. It has a rich culture, numerous professional and high-level college sports, and an economy that encompasses technology, manufacturing, agriculture, and more!
Proud to Serve Ohio, One of the Most Important State in the Nation! 
Ohio also has an inspiring history. From the expansion of the nation to the creation of air travel to major contributions for space exploration, the state of Ohio has done a lot for this country. It helped usher in the Northwest Ordinance (1787), one of the most important, (and under-appreciated) document in our nation's history. It has raised numerous famous figures, including Neil Armstrong, Stephen Spielberg, Paul Newman, and Dean Martin and it's even called the "Mother of Presidents," as seven U.S. Presidents were born in Ohio, including Ulysses S. Grant, James Garfield, and William McKinley. 
Today, Ohio is a state at the leading edge of technology, medicine, manufacturing, engineering, and more. It continues to grow and develop, leading to numerous projects for commercial building and public facilities. These building need high-quality materials, including excellent bathroom partitions. 
You can get bathroom partitions at an affordable price in Ohio. Order from our website and you'll get durable materials that come in a wide variety of colors and textures. You'll find the right options for men's, women's, and unisex bathrooms, and you can also order the appropriate changing stations, dispensers, and other accessories. 
You'll enjoy excellent costs thanks to factory-direct pricing. We eliminate retail, storage, and other markups so you can get the best prices for your facility. 
Everything is made in the U.S.A., and all of our items come with a 100% satisfaction guarantee and follow all ADA rules!
To reduce cleaning and maintenance, our toilet partitions are vandal resistant and come in various materials. You can choose from:
Plastic laminate

Solid plastic

Stainless steel

Phenolic
Along with high-quality bathroom partitions, you can also choose urinal screens to match your facility. This makes us your one-stop shop for all bathroom accessories. 
Reduce Your Cost, Increase Convenience with Our Toilet Partitions
You can get affordable prices, reducing the overall cost of your building or remodeling project. And if you have any questions, you can call our friendly service staff for the support you deserve!
Order now and we can ship directly to your Ohio building. In many cases, shipping is free, so order today and give your Ohio guests a clean, private bathroom experience!