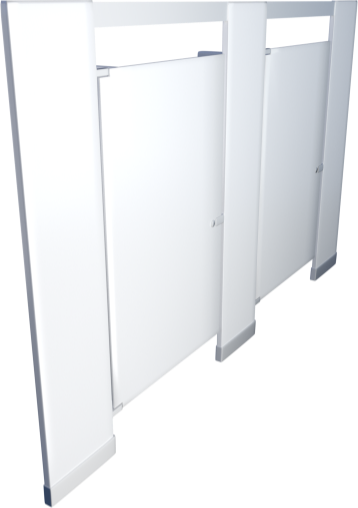 BUYING TOILET PARTITIONS
IN
ORLANDO 

JUST GOT EASIER
Instant Pricing
Custom bathroom stall configurations
Simple ordering process
All at your fingertips
Need Bathroom Partitions near me
Times are changing and so is the way you purchase your toilet stalls. We are not your typical supply house or internet sales guys. We are a licensed contractor who happens to lead the nation in online sales of toilet partitions as well.  We have more answers than you have questions and love talking to new and our many repeat customers. Buying the best toilet partitions in Orlando is really easy, just contact us with an e-mail or on phone! Wether you need parts, doors or a complete stall system for your bathroom we have you covered.
3 WAYS TO GET A PRICE FOR TOILET PARTITIONS in ORLANDO, FL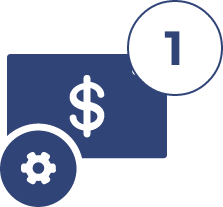 Try our pricing tool to get automated prices now. You wont have to wait!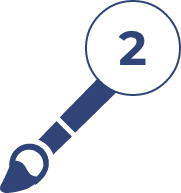 Or send us drawings via.
Email: info@toiletpartitions.com
Text: 619.954.5734
Fax: 619.562.8474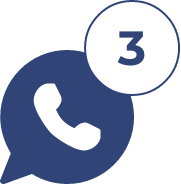 Give us a call! Talk to a partition design expert. We've been doing partitions since 1998.
WE DELIVER ACROSS THE GREATER AREA OF ORLANDO
We have commercial bathroom dividers and partitions at a warehouse near you, ready to ship. We can ship complete toilet stalls in a matter of days directly to your job site.  Whether your project is in Orlando or other cities in Florida, we deliver where you need it. You can give me a call at 855-809-2049 or you can visit some of the links below to learn more about each material type.
CHOOSE THE BEST MATERIAL FOR YOUR ORLANDO PROJECT
No matter the environment of your project we have you covered, literally and physically.  From the moist tropical environments of Hawaii to the deserts of Nevada and the harsh winters of Alaska we have a material specific for your conditions. The great thing about our toilet partition pricing tool is that no matter what option you pick we give you pricing on 5 materials on the same quote. You can compare and decide which option best suits your projects needs.  If you need the best toilet partitions supplier in Orlando, we are just a few clicks away. Below you can explore and learn more or get pricing on your toilet partitions. If you need help with your project give me a call directly. 619-334-6653 my name is Rob.
Orlando is a city with a thriving economy, a vibrant culture, and plenty to offer both residents and visitors alike. If you are building a commercial facility in Orlando, FL, you need the right materials at an affordable price, including high-quality bathroom partitions that can be created to your exact needs.
Deliver the privacy and comfort your Orlando guests deserve by ordering excellent bathroom partitions from our convenient site.
When you shop with us, you'll enjoy:
 

Instant quotes

 

Simplified, understandable ordering

 

Customizable partitions (Color, design, size, etc.)

 

High-quality service

 

Products made in the U.S.A.

 

Warranties for added reassurance

 

Delivery available (Free in many cases!)
From selecting bathroom partitions and other accessories to final delivery, we make the process easy so you can get the partitions you need right away!
Affordable, Convenient Orlando Bathroom Partitions are Just a Click Away
Orlando is known across the country as a tourist destination, but it's more than just a stop for families and friends. It's also a vibrant city with a hard-working, dedicated population that has turned Orlando into a world-class metropolitan area. It's has arts, culture, and (of course) plenty of entertainment for guests and residents.
Formed around Fort Gatlin, the central-Florida area that came to be known as Orlando was a small village until after the Civil War, when its population boomed and, in 1875, the town was incorporated. In the 1920, the area started to become a popular vacation destination, leading to a real estate boom. During the second World War, many servicemen were stationed in Orlando and, finding the region to their liking, made it their home; the military presence remains an important aspect of Orlando to this day.
Tourism is the best-known aspect of Orlando, but this city has much more to offer than just theme parks. It's a center for technology and industry, and some of the largest aviation manufacturers have large facilities in the area.
Anyone who visits Orlando can immediately see why people love to come to this city, and why so many people choose to make it their home. Builders, developers, and investors in Orlando know that they need the finest materials at a fair price, which is why they come to our website.
You'll find affordable prices because we eliminate the middlemen like retailers and storage facilities. By passing the savings on to you, we can help you maintain a tight budget for your Orlando construction project.
When you browse our site, you'll find Orlando bathroom partitions in various materials, including:
 

Plastic laminate

 

Solid plastic

 

Stainless steel

 

Phenolic
You'll not only find customizable bathroom partitions, you'll also find baby-changing stations, soap dispensers, washroom accessories, hand dryers, and much more! Partitions and other accessories also come with excellent designs and all the hardware you need for fast installation.
Deliver the Quality Your Orlando Guests Deserve
You deserve the finest materials, and Orlando residents and guests deserve privacy and quality when they visit your facility. Order your bathroom partitions in Orlando and we can deliver all of your materials directly to your job site.
Delivery is free for many orders, so contact our helpful staff to learn more!