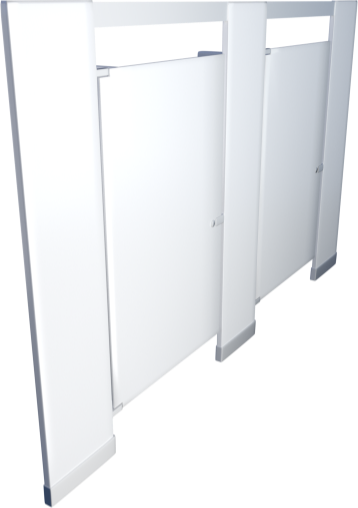 BUYING TOILET PARTITIONS
IN
PHILADELPHIA 

JUST GOT EASIER
Instant Pricing
Custom bathroom stall configurations
Simple ordering process
All at your fingertips
Need Bathroom Partitions near me
Times are changing and so is the way you purchase your toilet stalls. We are not your typical supply house or internet sales guys. We are a licensed contractor who happens to lead the nation in online sales of toilet partitions as well.  We have more answers than you have questions and love talking to new and our many repeat customers. Wether you need parts, doors or a complete stall system for your bathroom we have you covered.
3 WAYS TO GET A PRICE NEAR ME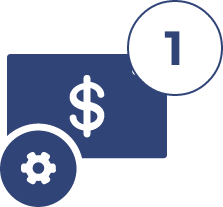 Try our pricing tool to get automated prices now. You wont have to wait!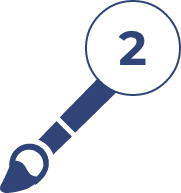 Or send us drawings via.
Email: info@toiletpartitions.com
Text: 619.954.5734
Fax: 619.562.8474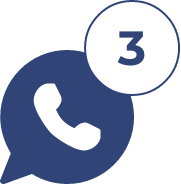 Give us a call! Talk to a partition design expert. We've been doing partitions since 1998.
WE DELIVER ACROSS THE GREATER AREA OF
PHILLY
We have commercial bathroom dividers and partitions at a warehouse near you, ready to ship. We can ship complete toilet stalls in a matter of days directly to your job site.  You can give me a call at 855-809-2049 or you can visit some of the links below to learn more about each material type.
CHOOSE THE BEST MATERIAL FOR YOUR PHILADELPHIA PROJECT
No matter the environment of your project we have you covered, literally and physically.  From the moist tropical environments of Hawaii to the deserts of Nevada and the harsh winters of Alaska we have a material specific for your conditions. The great thing about our toilet partition pricing tool is that no matter what option you pick we give you pricing on 5 materials on the same quote. You can compare and decide which option best suits your projects needs.  Below you can explore and learn more or get pricing on your toilet partitions. If you need help with your project give me a call directly. 619-334-6653 my name is Rob.
Philadelphia may be one of the most historic cities in the country (arguably the most historic), but it's an exciting future that makes this town so interesting. With vibrant economic growth, builders and developers are rebuilding, refurbishing, and revitalizing facilities in every corner of Philadelphia. There are also new building projects, both in the suburbs and in the middle of the city, that are giving new life to this world-class city. 
With so much growth and an exciting future, the need for excellent building materials is essential. You can set your project apart, and improve overall affordability, by using high-quality toilet partitions ordered through our convenient website!
Show Pride in Your Philadelphia Building
If you want to display the pride you have in your facility and the town of Philadelphia, you can order toilet partitions from our top-quality website!
Shop with us and you'll enjoy: 
A simplified ordering process

Immediate price quotes

Customized partitions

High-quality service

American-made products

Dependable warranties
Philadelphia residents expect a comfortable, clean, private bathroom, and you can deliver these qualities by ordering your toilet partitions from our easy-to-use site. Toilet partitions may not be the most noticeable aspect of a building, but high-quality materials and attractive colors reflect positively on your dedication to cleanliness and professionalism.
Proudly Serving Philadelphia and the Surrounding Area
Philadelphia is one of our favorite cities in the entire country! It has a passion, pride, and character found in few other American towns, and it's one of the finest areas for sports, culture, entertainment, cuisine, and history. 
From Independence Hall to the site of the Liberty Bell, Philadelphia is overflowing with historical significance. It also has culture and entertainment that takes a backseat to no city in the world, sports team from every major league, and food that ranges from the classic Philly Cheese Steak to fine dining that matches any cuisine!
There are many reasons why Philadelphia is so popular. But if you are building in Philadelphia, you have to match the high expectations of this city in all aspects of your facility, including the bathroom partitions. 
Affordable Prices, Convenient Delivery for Philadelphia Buildings
If you are building in Philadelphia, use our website and you can select the exact toilet partitions that work for you. You can select the materials and designs that best fit your needs, then have them conveniently delivered to your job site.
You'll enjoy excellent prices because we eliminate the middlemen. With no retail and seller markups, you get factory-direct pricing, increasing the total affordability of your entire project. 
Our toilet partitions are vandal resistant and come in various materials, including:
Plastic laminate

Solid plastic

Stainless steel

Phenolic
You can also order urinal screens, and all of our options are available in various colors and textures, adding greater versatility for your Philadelphia building project. 
Order Your Toilet Partitions Today
If you are building a facility in Philadelphia, order toilet partitions from our site and enjoy fast, convenient shopping, affordable prices, and delivery straight to your job site. 
When you are ready to order, simply visit our site and start selecting the toilet partitions and accessories that fit your facility. If you have any questions, our friendly, knowledgeable support staff is ready to help!