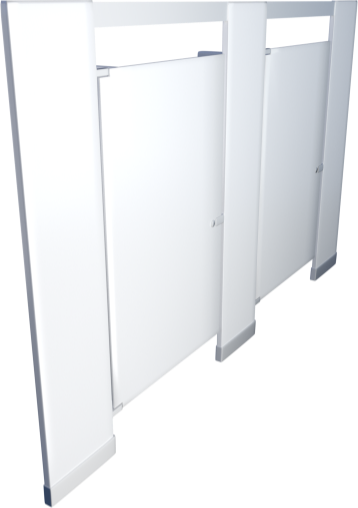 BUYING A
BATHROOM STALL

ONLINE JUST GOT EASIER
Instant Pricing
Custom bathroom stall configurations
Simple ordering process
All at your fingertips
Need Bathroom Stalls near me
Times are changing and so is the way you purchase your Bathroom Stall. We are not your typical supply house or internet sales guys. We are a licensed contractor who happens to lead the nation in online sales of bathroom stall as well.  We have more answers than you have questions and love talking to new and our many repeat customers. Wether you need parts, doors or a complete stall system for your bathroom we have you covered.
3 WAYS TO GET A BATHROOM STALL PRICE NEAR ME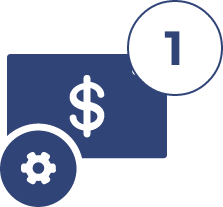 Try our pricing tool to get automated prices now. You wont have to wait!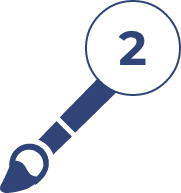 Or send us drawings via.
Email: info@toiletpartitions.com
Text: 619.954.5734
Fax: 619.562.8474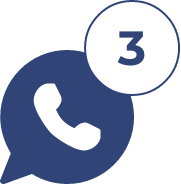 Give us a call! Talk to a partition design expert. We've been doing partitions since 1998.
WE DELIVER YOUR BATHROOM STALL ACROSS ALL 50 STATES
We have commercial bathroom stalls and partitions at a warehouse near you, ready to ship. We can ship complete toilet stalls in a matter of days directly to your job site.  You can give me a call at 855-809-2049 or you can visit some of the links below to learn more about each material type.
CHOOSE THE BEST BATHROOM STALL MATERIAL FOR YOUR  PROJECT
No matter the environment of your project we have you covered, literally and physically.  From the moist tropical environments of Hawaii to the deserts of Nevada and the harsh winters of Alaska we have a material specific for your conditions. The great thing about our toilet partition pricing tool is that no matter what option you pick we give you pricing on 5 materials on the same quote. You can compare and decide which option best suits your projects needs.  Below you can explore and learn more or get pricing on your bathroom stalls. If you need help with your project give me a call directly. 619-334-6653 my name is Rob.
5 Big Advantages of Our Quality Bathroom Stall Doors
When you purchase commercial bathroom stall doors, partitions, urinal screens, and washroom accessories from us, you can expect:
Low Prices
Easy Ordering
Fast Direct Shipping
Quality Materials
Custom Configurations Available
You'll Save Money On Bathroom Stall Doors
Instead of going to your local plumbing or hardware store and over-paying, you can order directly from us and save by cutting out the middleman.
Get Discounts From Top Toilet Partition Manufacturers
We provide bathroom stall doors and restroom partitions from the top manufacturers like ASI, Bobrick, Bradley, Gamco, and Koala. When we receive discounts from our suppliers, we pass on these savings to you.
It's Quick & Easy To Get Your Bathroom Stalls Quote
When you're ready to order, it's simple to get your instant quote. And, with our user-friendly interface, you'll know your order is correct.
You Can Be Confident You'll Get The Right Bathroom Partitions & Doors
Just watch our toilet partition quoting and ordering video for simple step-by-step instructions. You can also customize your layout, door swings, materials, grab bars, and closures including chrome-plated and concealed latches. So, you can design your own quality bathroom stalls and doors.
You'll Have A Wide Choice of Materials For Stalls, Doors, & Accessories
Bathroom partitions and doors come in a variety of materials. Price, warranty length and durability varies depending on which material you choose.
Plastic Laminate (2-year warranty)
Powder Coat (3-year warranty)
Stainless Steel (5-year warranty)
Solid Plastic (25-year warranty)
Phenolic (25-year warranty)
Need A Custom Bathroom Door Configuration?
If you need a configuration that's out of the ordinary, contact us via phone or email, and we'll help you. We offer you fast and best customer service.
(855) 809-2049
INFO@TOILETPARTITIONS.COM
The entire team at Toilet Partitions is here to help you and make sure that your order is correct and delivered on time. Whether you have one bathroom or 500, we'll make sure you receive the highest quality in customer care and satisfaction.
How to choose the perfect Bathroom Stall
If you've been thinking of remodeling your existing bathroom facility or simply of creating a new one, you will probably be overwhelmed by trying to comply with different codes and regulations while also taking into account your personal preferences. When it comes to building a new restroom area, there are many things you will have to take into consideration: the size of the bathroom stall; the aesthetics of the area; factoring in the needs for the ADA compliance and making sure it is well stocked.
The costs can add up pretty quickly and if you don't pay attention to the planning process, you can easily overrun the budget you may have set aside for the renovation. Here's a quick guide to help you make the right choices when creating a facility that adequately serves everybody.
Things To Consider When Selecting A Bathroom Stall
Even though creating a new restroom facility doesn't seem like an overwhelming task, there are several important factors to consider when installing bathroom stalls for your commercial workspace.
Size
Before you start ordering construction supplies and looking at different bathroom stall varieties, it is important that you start off by taking the dimensions of the area they will be installed in. This will give you an idea of how many bathroom stalls you can fit along with the wash basins and still leave enough room for people to stand and walk.
Similarly, you should make sure you calculate the exact dimensions of the bathroom stalls that will also align with the codes of the Occupational Safety and Health Administration. Typically, OSHA recommends a specific number of bathroom stalls against the employees currently working, so you can find out the recommended number from there.
The standard depth of toilet stalls is 60 inches with 36 inches of width. Partition stalls can have a minimum depth of around 48 inches upto a maximum of 78 inches. Toilet partitions should be measured accurately because bathrooms usually come in different shapes and sizes.
Lastly, factoring in the recommended measures for disabled people will also better help you decide the dimensions of bathroom stalls that are inclusive for each member of the society.
Material
The next thing on the checklist is to decide on the material. There are several options when choosing a suitable material:
Powder coated steel: It is an affordable option if you're running on a tight budget and is used commonly across the U.S. The partitions are made of sheet metal layers with honeycomb cardboard as an interior for support.
Plastic Laminate: in this bathroom stall the material consists of a steel layer covered with a laminate layer. With plastic laminate, you get many color options and can choose different designs as well.
Solid plastic: this material will last you for more than 30 years as it consists of a high-density polyethylene, which is not only durable but also resistant to moisture.
Stainless steel: if you're looking for something that is low-maintenance and easy to clean, stainless steel is the perfect option. It is durable, sophisticated, scratch-resistant and commonly used in restaurants, airports.
Hardware
Another important thing to consider is the type of hardware to choose for the bathroom stalls. The hardware will mostly be selected based on the material you choose for the bathroom stalls. There are many types of hardware available in the market including nylon, plastic, stainless steel and aluminium alloy.
Stainless steel is the most reliable option to choose – especially if you're building a large facility which will see many visitors per day – as it is resistant to corrosion making it highly durable. Nylon is another great option for bathroom stall hardware. It is resistant to chemicals, rust, insects and is popular for being flexible and lightweight.
Accessibility
A considerable portion of our society consists of people with disabilities and special needs. It is the ethical and moral responsibility for every establishment to make sure their facilities are easily accessible for the differently-abled.
Bathroom stalls must be compliant to the guidelines set by Americans with Disabilities Act (ADA) which has set certain standards:
Space for wheelchair access must measure by 30 inches by 48 inches at least, and allow a wheel chair to make a complete 180 degree turn.
Bathroom stalls should have handrails on either side for support, as well as in urinals. The flush system should be less than 44 inches above the floor whereas the toilet seat shouldn't be more than 19 inches above the floor.
Sinks should be no more than 34 inches above the floor and must provide enough space for knee clearance.
Door Swing
When planning an appropriate bathroom stall, be sure to take the depth of your stall into account. It will determine how much clearance you will need for the door to swing inwards – due to privacy concerns – and give enough space for it to move back. The door swing will also determine how much room the occupant will have to move around in the stall. The Americans with Disabilities Act (ADA) makes it mandatory for doors to be no more than 4 inches from any corner that is diagonal to the toilet and no more than 18 inches from the nearest wall or partition.
Choosing the Right Bathroom Stall
That may have seemed like a lot of planning. Let's move on to choosing a bathroom stall design that will work for you, some options are:
Overhead Bathroom Stall Design
This style is most commonly used in the US and is easy to install with no special flooring or ceiling needed. The height is 82 inches and is optimal for heavy traffic.
Ceiling Hung Bathroom Stall Design
With this style of bathroom stall floor maintenance and cleaning will be easy to manage. It gives a contemporary appearance and is provided by most manufacturers as 123.5 inches in height.
Floor Mounted Bathroom Stall Design
If you have a lower ceiling and don't expect to get a lot of visitors, then this bathroom stall design is for you. The height is only 70 inches and is great if your room isn't that high.
Floor to Ceiling Bathroom Stall Design
If you're looking for designs to install in schools or airports with high traffic, this will do the job as they're 122 inches high.
Why Bathroom Stalls Are a Good Idea
The first advantage is pretty obvious. Having bathroom stalls allows you to serve multiple people at the same time. With toilet partitions, you make the most of your space and allow for better privacy.
If you're the type that's all for design and aesthetics, bathroom stalls give you a great opportunity to customize the overall look of your bathrooms. Bathroom stalls come in different shapes, colors and designs that give you the flexibility to design your bathrooms to your liking.
An underrated advantage of having bathroom stalls installed is that they fall under certain vendor-issued warranties that protect your investment for upto 25 years from unfortunate things like vandalism.
Let's Talk About The Cost
The two factors affecting the cost of your project is material and labor.  . Installation is not difficult at all.  A typical handy man or carpenter will have no issues.  Installation costs are approximately $75.00 to $200 per a stalls. Bathroom stalls on average range from $275.00 to $1000.00 per a bathroom stall.
Choosing the right material is important.  This will save maintenance costs in the future as well as save potential customer. Just as important choosing the right supplier that can walk you through any code issues you might come across. Installation of these stalls must comply with several state and federal regulations.
To Sum Up
We hope this post was helpful for you to decide on the best type of bathroom stalls to install in your facility. Whether you're renovating an office space, public restroom or anywhere else, taking your personal preference into account along with these factors is important. It is important to consider your bathroom's dimensions and the standards set by the Americans with Disabilities Act (ADA) to make sure that your next installation goes perfectly. Your choices will make it possible for people to access the facility with peace of mind knowing that there won't be any hindrance placed in their way.
If you're looking for partition options check out our designs today to know more.