Searching for and buying the right bathroom stall dividers for your project.
Knowing what to search for when looking for anything on internet is your fist step to search success.  Luckily google is smart enough to help figure out what you are looking for by offering you a close variant to your search.   Some searches queries will bring up a very broad and vague searches such as "Bathroom Partitions" which should you show you complete systems with walls (panels) , doors, pilasters and hardware,  while a more exact search such as "commercial bathroom dividers" should in fact take you the actual divider walls in the bathrooms also know as the dividing panel.   So knowing what to search for is half the battle on google.  Here are few other alias that "Toilet Partitions are also known as"
Bathroom Partitions
Toilet Compartments
Restroom Stalls
Toilet Cubicles
Bathroom Stall Walls
Toilet Cubicle
Toilet Enclosure
Commercial Bathroom Dividers
Any of the search terms above will eventually take you to the same place, which is information and pricing on all of your commercial restroom compartment needs.  Below are some quick notes on all 5 materials as well as some link that will take you to details for each material. If you need additional help for any reason please call me directly at 833-759-0176 with any questions, my name is Rob.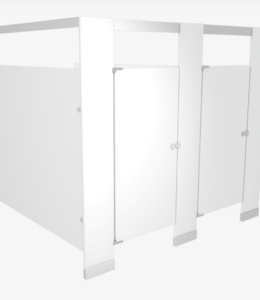 Powder Coat Material
The most popular of the toilet partition materials by far.  The price, durability, color selection and lead times are all exceptional with this product.  This product is also light weight and very easy to install making it the #1 choice.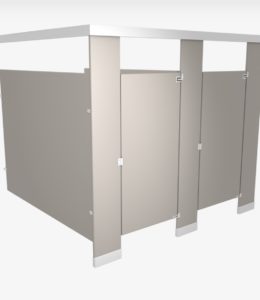 Plastic Laminate Material
Also know as "High Pressure Laminate" HPL material provides almost endless color selections with budget level pricing.  Designers love this material due to the versatility and price point for this material.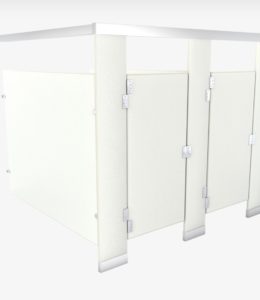 Solid Plastic Material
Great for high traffic and high moisture areas including showers, stadiums, schools and bars.  25 year warranty backs this material which gives many customers peace and mind know this will stand the test of time.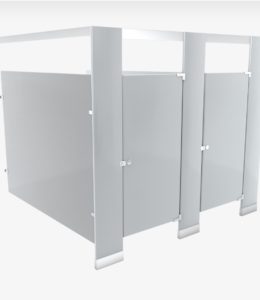 Stainless Steel Material
This is probably the second most popular material and the most mis-represented.  This material is not indestructible and not good around high moisture areas. However it is beautiful, elegant and will wow your customers.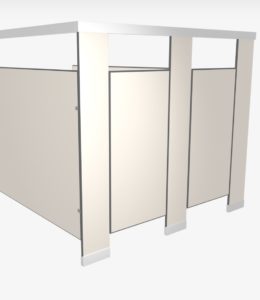 Compact Laminate Material
Indestructible, bulletproof, and elegant this material has it all.  You can hit this with a hammer or a pressure washer and it will stand the test of time.  Due to the stainless steel hardware and almost endless color selection this is the choice of the budget allows it.
Restroom dividers near me for sale
Below are a few of our service areas that we cover with strategic warehouses, however if you do not see your city or area list below and you reside in the United States we still have you and your toilet covered.