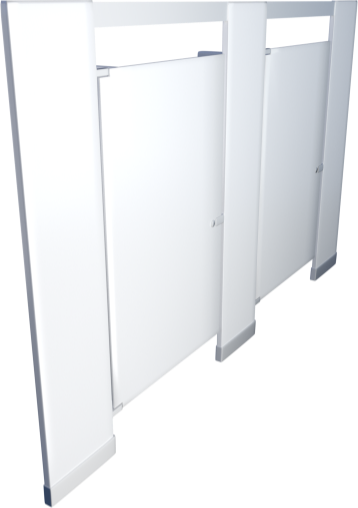 Get
COMMERCIAL BATHROOM PARTITIONS

for Your Facility – Fast & Easy

Your entire project's needs, addressed in just a single order of bathroom partitions or toilet stalls. Our service provides:
Instant pricing
Custom configurations
Expert guidance
Simple ordering
Quick deliveries
If you need a trusted partner for sourcing high quality commercial bathroom partitions, we're here to help. You'll get assistance from industry experts who can deliver the best solution for your project of the commercial restroom. 
Stop working with uninvolved brokers who don't offer advice or flexibility. Get help from a hands-on team who is happy to discuss your needs and ensure they're met down to the finest detail—from full stall systems to minor parts and accessories. 
3 WAYS TO GET A COMMERCIAL BATHROOM PARTITIONS PRICING NEAR ME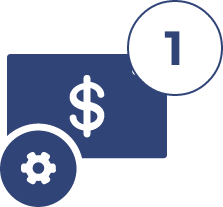 Try our pricing tool to get automated prices now. You wont have to wait!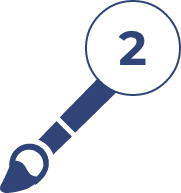 Or send us drawings via.
Email: info@toiletpartitions.com
Text: 619.954.5734
Fax: 619.562.8474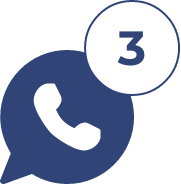 Give us a call! Talk to a partition design expert. We've been doing bathroom partitions since 1998.
Your State is Covered – Get Your Restroom Partitions Delivered Anywhere
Our network of warehouses spans the entire country. No matter where you're located, one of our facilities is within range of your installation site. This allows for delivery times of just a few days from the moment you place your order. 
We keep a full stock of restroom stalls ready to ship. Whatever you need, we have. Use our price calculator to check the cost of fitting out your restroom facilities. You'll get an estimate immediately.
Need Help Choosing Your Toilet Panels and Equipment?
Selecting the right commercial bathroom partitions and hardware doesn't have to be a challenge. By working with us, you'll get all the guidance you need to ensure that your installation aligns with all of your project goals and requirements with our products like restroom stalls, bathroom partitions. 
Spending more than two decades in the business has given us the knowledge to help you make the most appropriate selections for your restroom project. Our experts are ready to listen to your needs and walk you through the specification process.
Choosing Commercial Bathroom Partitions for Your Business Establishment
There are many considerations that go into choosing the right and quality commercial bathroom partitions for a business. There are a few common needs like aesthetic appeal, high-quality materials, and providing privacy for patrons. Some business owners may be more concerned with the trends in commercial bathroom partitions while others are more concerned about a therapeutic and aesthetic design. Providing privacy for patrons is always a consideration and many want to provide partitions for a commercial bathroom within certain budgetary restrictions.
Commercial Bathroom Partition Material for Each Business Type
You may be wondering which type of bathroom stall walls are best for the type of business you own. There are five basic materials used in panel construction and each of them has their own advantages and disadvantages. There are five types of materials used to construct restroom partitions.
 

Powder Coated

 

Plastic Laminate

 

Solid Plastic

 

Stainless Steel

 

Phenolic Core
No single material is the best choice for all settings. Some stand up to wetter environments, while others can withstand heat. You will need to consider the environment the stalls will be in as well as the type of overall structure. Another huge factor to think about is the amount of traffic you expect the bathroom facilities to serve. Lots of traffic means lots of wear and tear. You will want something that can endure a lot of use while maintaining their aesthetic appeal. Here is a brief discussion of each material and which types of business they work best for.
Powder Coated Restroom Partition Walls
This is one of the most common types of panels used in a commercial bathroom setting. Inside is a honeycomb cardboard slab. This is covered with thick sheets of metal. A powder coating finish is baked onto the metal sheets. This type of partition is budget-friendly and carries a class A fire safety rating. The panels turn out to be lightweight and sturdy. They do not come in a wide variety of colors or styles. These commercial bathroom partitions are suitable for settings such as:
 

Government buildings

 

Hospitality Industry

 

Office buildings

 

Houses of Worship

 

Restaurants
Plastic Laminate Commercial Restroom Walls
Plastic laminate bathroom stall walls are another budget-friendly choice. They run a little higher than powder coated panels. They are constructed by covering a particle board substrate with thin laminate. One of the advantages to these panels is they have more options when it comes to customization. There are several design options like marble, wood grain, or granite. However, this material is not suited for moist environments. If your commercial bathroom has a shower choose a better suited material. Plastic laminate is suitable for:
 

Hospitals

 

Hotels

 

Office Buildings

 

Churches

 

Restaurants
Solid Plastic Partitions for Commercial Bathrooms
As the name implies, these panels are constructed of solid plastic. They will cost a bit more than other options, but they also last for a lot longer. The advantage to this type of partition is that they can endure almost any environment. This type of partition is impact resistant and can withstand graffiti. They remain durable even if they are exposed to hot, cold, wet, or dry conditions. These rugged panels are great in settings such as:
 

Bars

 

School Settings

 

Sports Facilities and Stadiums

 

Outdoor Parks

 

Campgrounds
Stainless Steel Commercial Bathroom Partitions
You have probably seen stainless steel partitions in hospital settings. This material is easy to keep clean. The non-porous surface does not provide any areas for bacteria to hide. These commercial-grade panels work well in high-end environments too. For moist environments, stainless steel is great since they are rust and corrosion resistant. No matter what environment they are subjected to, stainless steel commercial partitions will provide a luxurious look. The settings most favorable for this type include:
 

Hospitals and Clinics

 

Hotels

 

Offices

 

Houses of Worship

 

Eating Establishments
Phenolic Core Commercial Bathroom Partitions
If you need partitions that are nearly indestructible, phenolic core is the right choice. These panels are constructed of many layers of paper compressed together. Once the paper is compressed, it is soaked with a phenolic resin coating. This material is a good choice for areas that require more aggressive cleaning practices. They can also withstand some of the harshest environments imaginable. High-traffic areas are ideal settings for phenolic core stall walls. Consider these for commercial establishments in settings like:
 

Amusement Parks

 

Malls

 

Bars

 

Sports Arenas

 

Military Facilities

 

Campgrounds

 

Parks
Optimizing Your Commercial Bathroom Space
Not only do you need to choose the right material for your commercial bathroom areas, you also want to have solid enough stalls to meet your traffic needs. If you have limited space, you may consider smaller stall sizes. Don't forget that you'll also need some other spaces such as sinks and hand dryers. Since you will need to meet ADA guidelines, you will need at least one handicap stall to accommodate individuals with disabilities. Also, take into consideration any commercial building codes for bathroom design and construction. These can vary depending on your region and type of business. Once you are sure how much space you have and how many stalls you need, you can choose the right commercial bathroom partition material.
Let Us Help You with our high-quality materials!
Ordering your commercial bathroom partitions couldn't be any easier. You can do it all online. If you need assistance to determine the right and qualitymaterial for your setting, please contact us. We will happily provide expert assistance, instant price quotes, and custom configurations for your specific setting. Call us today so we can discuss the needs unique to your business. It is a good idea to get a professional reference to answer all your questions about the partitions and the installation process. We can help you get the best partitions for your business setting at a price you can afford.