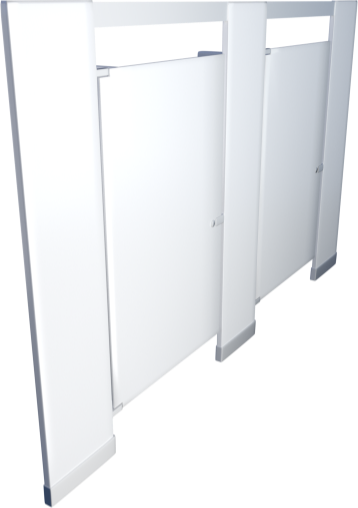 BUYING 
PUBLIC BATHROOM STALLS

JUST GOT EASIER
Instant Pricing
Custom bathroom stall configurations
Simple ordering process
All at your fingertips
Need Bathroom Partitions near me
Times are changing and so is the way you purchase your public bathroom stalls. We are not your typical supply house or internet sales guys. We are a licensed contractor who happens to lead the nation in online sales of toilet stalls as well.  We have more answers than you have questions and love talking to new and our many repeat customers. Wether you need parts, doors or a complete stall system for your bathroom we have you covered.
3 WAYS TO QUOTE PUBLIC BATHROOM STALLS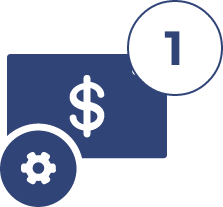 Try our pricing tool to get automated prices now. You wont have to wait!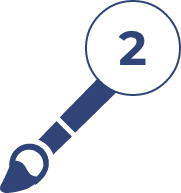 Or send us drawings via.
Email: info@toiletpartitions.com
Text: 619.954.5734
Fax: 619.562.8474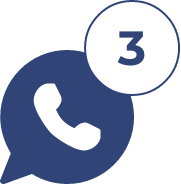 Give us a call! Talk to a partition design expert. We've been doing partitions since 1998.
WE DELIVER ACROSS THE ENTIRE 50 STATES
We have public bathroom stalls and partitions at a warehouse near you, ready to ship. We can ship complete toilet stalls in a matter of days directly to your job site.  You can give me a call at 855-809-2049 or you can visit some of the links below to learn more about each material type.
CHOOSE THE BEST MATERIAL FOR YOUR  PROJECT
No matter the environment of your project we have you covered, literally and physically.  From the moist tropical environments of Hawaii to the deserts of Nevada and the harsh winters of Alaska we have a material specific for your conditions. The great thing about our toilet partition pricing tool is that no matter what option you pick we give you pricing on 5 materials on the same quote. You can compare and decide which option best suits your projects needs.  Below you can explore and learn more or get pricing on your toilet partitions. If you need help with your project give me a call directly. 619-334-6653 my name is Rob.
When taking on the important task of installing public bathroom stalls, most people are hopelessly lost. They do not know all the things they should be looking out for, much less how to do those things. This can lead to confusion during the decision making for the project. Rather than plunging straight into the deep end, we recommend familiarizing yourself with the know-how of public bathroom stalls to make your project a success. Read on to find out everything you need to know about public bathroom stalls! 
What are public bathroom stalls? 
Most public places have a bathroom with bathroom stalls these days. They are essential in giving users privacy and utilizing the space of the bathroom in the best way. Bathroom stalls are enclosures that separate toilets with partitions. They are found everywhere, from offices to schools and gyms. The functionality and aesthetic appeal of public bathrooms are increased by installing toilet partitions, and this makes the overall user experience better. 
There is no limit to the designs and layouts of bathroom stalls. You can customize your partitions to fit your space and provide users the optimum experience. However, you will have to consider the plan of your area to select the best option. Additionally, you will have to meet specific codes and safety regulations, such as the addition of ADA stalls for disabled people. You can have different styles like alcove stalls or corner stalls. Multiple options for mounting style are also available. These include headrail braced, floor mounted, and ceiling-hung, among others. This shows that many decisions go into making public bathroom stalls the functional units that they are.
Public bathroom stalls materials 
There are a lot of options available in the market to choose from. All of them have their unique advantages and disadvantages. Your plan and budget, the location of the bathroom, as well as the expected users (who will be using it and what the traffic will be like) will determine the best choice for you. 
Powder Coat: 
A favorite amongst people looking for a practical and cheap option, powder coat metal is durable and efficient. It is made by the electrostatic application of powder to the metal, followed by curing. Not only does it give the most bang for your buck, but it also saves you from hidden costs since it is very low maintenance. This makes it a solid choice for high use, high traffic areas.
Plastic Laminate: 
Plastic laminate has a range of colors and textures available, giving you greater control over the appearance of the public bathroom stalls. You can customize your plastic laminate stalls to fit your bathroom, no matter if it is a sleek company bathroom or a restaurant bathroom. It is also economical, but not the right choice for humid areas.
Solid Plastic: 
Solid plastic like HDPE is sturdy and functional. It is often used in places like schools because it is so durable. Much like plastic laminate, solid plastic has several colors, tones, and textures as options. It is water-resistant, mold, and mildew resistant, and performs reasonably well in areas that undergo a lot of use or damage. 
Stainless Steel: 
It looks good and works even better. While it is the most expensive out of the bunch, stainless steel has its unique benefits. It gives a very professional and clean look to bathrooms. It is also long-lasting and practically indestructible. Stainless steel is easily sanitized and cleaned and is also damage and vandalism resistant. 
Phenolic: 
One of the best materials for public bathroom stalls out there, a solid phenolic core rivals stainless steel in strength. This durable material is optimum for high moisture areas since it is water-resistant. So if your bathroom also includes shower stalls, such as many locker rooms do, phenolic is the way to go. On top of that, this material is also resistant to impact and vandalism.
Cost of public bathroom stalls 
The cost of installing bathroom stalls in a public place depends on many factors. It will change from project to project, and you can only get an accurate price from your supplier once they've gone through your specifications. Generally, the cost depends on:
The number of stalls- high traffic areas like shopping malls will need more stalls than low traffic areas. More stalls will use more material and will cost more.

Style and configuration of the stalls- the mounting style and the type of stall e.g., is it an ADA stall. Specific configurations require more effort for installation and cost more.

Type of material used- stainless steel costs more than materials like powder-coated steel.

Installation costs- this depends on whether you are installing the stalls yourself or using a contractor. 
Installing public bathroom stalls
While getting a contractor to install public bathroom stalls for you will ensure that you get the best result and make your job easier, it is possible to install the stalls yourself to reduce cost. It is quite easy if you follow the instructions carefully. You can use the manufacturer instructions or the manual sent with your hardware by the supplier to set up your stalls. There are also a variety of sources available online to assist you.
The installation will vary depending on the specifications of your bathroom and the stalls you want. Generally, you should keep these steps in mind:
Measure your bathroom

Have all the tools available and understand what the hardware is and where it goes

Use safety equipment and have someone help you with placing heavy materials

Follow the instructions sequentially, install partitions for one stall and then move on to the rest

Perform regular maintenance on the public bathroom stalls to ensure efficiency 
Conclusion 
With this guide, you don't have to stay in the dark anymore. You are now prepared to confidently choose the best options to fit your public bathroom. The first step is the hardest, and all you have to do is get started. When you select Toilet Partitions, you do not just receive your product, but a promise. A promise to give you the best product and customer experience possible. We will be with you every step of the way to ensure that your project is successful and you get the results you want. 
If you ever feel overwhelmed or want to get expert advice, call us at (855) 809-2049. You can also email us at info@toiletpartitions.com.