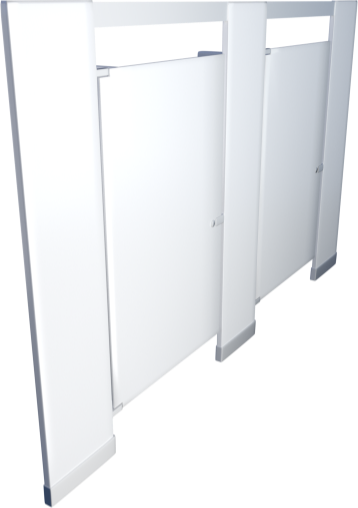 BUYING
RESTROOM PARTITIONS & RESTROOM DIVIDERS STALLS

JUST GOT EASIER
Instant Pricing
Custom restroom partitions
Simple ordering process
All at your fingertips
Need Restroom Partitions near me
Times are changing and so is the way you purchase your restroom partitions. We are not your typical supply house or internet sales guys. We are a licensed contractor who happens to lead the nation in online sales of toilet partitions as well.  We have more answers than you have questions and love talking to new and our many repeat customers. Wether you need parts, doors or a complete stall system for your bathroom we have you covered.
3 WAYS TO GET RESTROOM PARTITIONS PRICE NEAR ME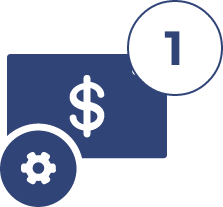 Try our pricing tool to get automated prices now. You wont have to wait!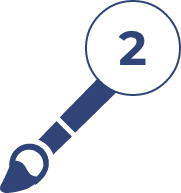 Or send us drawings via.
Email: info@toiletpartitions.com
Text: 619.954.5734
Fax: 619.562.8474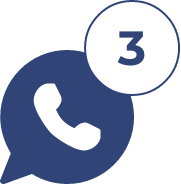 Give us a call! Talk to a partition design expert. We've been doing partitions since 1998.
WE DELIVER RESTROOM PARTITIONS ACORSS ALL 50 STATES
We have commercial bathroom dividers and partitions at a warehouse near you, ready to ship. We can ship complete toilet stalls in a matter of days directly to your job site.  You can give me a call at 855-809-2049 or you can visit some of the links below to learn more about each material type.
CHOOSE THE BEST MATERIAL FOR YOUR RESTROOM PARTITION PROJECT
No matter the environment of your restroom partition project we have you covered, literally and physically.  From the moist tropical environments of Hawaii to the deserts of Nevada and the harsh winters of Alaska we have a material specific for your conditions. The great thing about our toilet partition pricing tool is that no matter what option you pick we give you pricing on 5 materials on the same quote. You can compare and decide which option best suits your projects needs.  Below you can explore and learn more or get pricing on your toilet partitions. If you need help with your project give me a call directly. 619-334-6653 my name is Rob.
Find the Perfect Restroom Partitions for Your Project
Whether you're building a new facility or simply renovating, selecting the right toilet partitions can be critical for minimizing your costs and getting the best possible performance out of your restroom. 
Here, you'll be able to easily find restroom stalls and dividers that meet your requirements. We carry several top materials for bathroom panels and can accommodate endless configurations. 
Don't Know Where to Start?
Making the optimal specifications for your facility can be difficult on your own. If you need an expert to help you make the best selection, you can call us at (855) 809-2049, or send an e-mail to info@toiletpartitions.com.
Our staff are always available to discuss the whys and hows of choosing restroom partitions. We will help you determine the unique needs of your facility, then identify the stall material and type that is best suited to meet them. 
Keep Your Project Going with Fast Delivery
You can't afford for your project to be delayed by waiting for your toilet panel shipment. We maintain a wide network of warehouses throughout the country so that you can get your stalls shipped out from the location nearest to your construction site. 
Lead times vary depending on the type of material you have chosen for your toilet stalls and urinal screens, as well as your chosen color or design. Average delivery times are as follows:
Powder coated steel in standard colors – 12-18 business days
Plastic laminate – 5-10 business days
Solid plastic – 5-10 business days
Stainless steel – 3-6 business days
Phenolic – 10-15 business days
Get Your Delivery Even Faster with Quick-Ship Options 
Need toilet partitions as fast as possible? If you're ordering powder coated steel panels, you can get faster delivery by selecting one of our quick-ship color options. This will reduce your shipping time from 12-18 business days to just 3-6 business days. 
Quick ship colors include Light Grey, Slate, Charcoal, Black, Colonial Blue, Linen, Almond, and Latte. 
Which Bathroom Stall Materials Provide the Most Color Options?
Design is an important consideration when specifying your restroom dividers. It can influence the user's experience in your facility, and contribute to the overall aesthetic quality of your facility. If your restrooms will require a specific look, certain materials may be a better fit for your project. 
Solid Plastic: 14 color options, including 11 solids and 3 speckled granite textures
Powder coated steel: 15 solid color options
Phenolic: 18 color options, including 9 solids, 5 stone textures, 2 fabric textures, and 2 woodgrain textures
Plastic Laminate: 33 color options, including 13 solids, 13 stone textures, 5 woodgrain textures, and  2 fabric textures
Which Toilet Partition Materials Offer the Best Performance: Steel, Plastic, Phenolic?
The performance quality of a panel material depends greatly on the environment it's installed in and the features required for its specific circumstances. Each material is suited to a particular set of conditions, and has its own strengths to offer.
Here, you're able to select among 5 of the most widely used and favored bathroom stall materials in the industry. Their features and best applications are described below. 
1. Powder Coated Steel Partitions
This type of paneling is one of the most economical, thanks to a lightweight construction consisting of a honeycomb cardboard core. The core is sheathed between steel sheets that are coated in a durable powder lacquer. Resistance quality and price are well balanced, making this an affordable, all-round option. 
2. Stainless Steel Partitions
A strong honeycomb cardboard core is encased in a stainless steel exterior. The brushed finish is highly resistant to damage from chemicals and humidity, with the potential to last for the entire lifespan of a building. Having 91% recycled metal content makes it ideal for sustainable building projects. Its exceptional quality makes it the most expensive paneling option. 
3. Plastic Laminate Partitions
Particle board is wrapped within steel sheets, which are then sealed with water-resistant plastic laminate. This partition material offers the most color and texture options, making it well suited for projects that require very fine-tuned design. 
4. Solid Plastic Partitions
Built from solid boards of plastic polymer, these panels are extremely resistant to chemicals and humidity. They are a good choice for projects with a moderate budget that need superior durability. 
5. Phenolic Partitions
These dividers are made from multiple layers of paper fiber compressed into solid form. The finish is a coating of phenolic resin. They are very resistant to graffiti, and offer good overall durability. Phenolic can meet natural material requirements for green building projects, and offers nice design versatility thanks to a wide range of color and texture options. 
No Need to Wait for Bathroom Stall Quotes
Unlike other dealers, we provide you with 100% transparent pricing so that you can estimate your project expenses with ease. We want to make it simple for you to check whether certain stall options fit within your budget, not waste your time. 
As Toilet Partitions, we offer the best quality at cost-effective prices. If you need any type of restroom partitions, whether it's powder coated steel, stainless steel, plastic laminate, solid plastic, phenolic, you are at the right place! Even if you don't know what you need for your project, we offer consulations on expert ADA help, consulations on partitions and free quotes so that you can learn and get what you need.
Just Plug-In Your Requirements
You can get an immediate quote for your toilet stall installation by using our quick pricing tool. We give you the option to select between two stall sizes and 5 different layout styles. You're even able to input your specifications for multiple restrooms, allow you to generate a quote for your entire facility's fit-out. 
Once you enter your specifications, you'll be given the prices for all 5 of our high-performance material options. From here, you'll be able to choose which one best fits your budget and needs, then select your color. Add the final result to your cart. You can then calculate the shipping costs. At this point, you'll have the total price for procuring and delivering your toilet panels. 
Get Bathroom Stall Partitions as Low as $315 Each
Affordable toilet dividers are just a few clicks away. Our stall dividers start at $315 per stall, and our urinal screens start at $99 per screen. You'll be able to outfit your facility with top quality materials at a cost that can comfortably fit within your budget. 
Schedule Your Toilet Partition Delivery Today