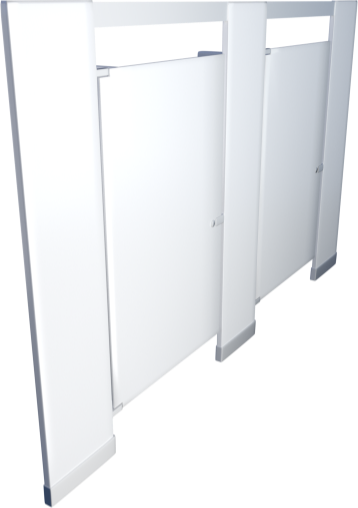 BUYING TOILET PARTITIONS
IN
TEXAS

 JUST GOT EASIER
Instant Prices
Simple ordering process
Custom configurations
All at your fingertips
We are not your typical supply house or internet sales guys. We are a licensed contractor who happens to lead the nation in online sales of toilet partitions as well.  We understand the complex handicap laws and I can personally walk you through any areas of concern.   We have several warehouse throughout the country. One is sure to be near you and stocked with commercial restroom dividers ready to ship. Buying the best toilet partitions in Texas is really easy, just contact us with an e-mail or on phone! My name is Rob, my direct line is 619-334-6653 call me with anything you need.
3 WAYS TO GET A PRICE FOR TOILET PARTITIONS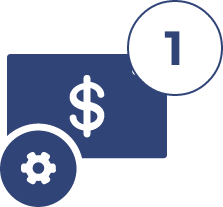 Use our pricing tool to get automated prices now. You wont have to wait!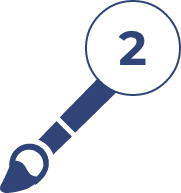 Or send us drawings via.
Email: info@toiletpartitions.com
Text: 619.954.5734
Fax: 619.562.8474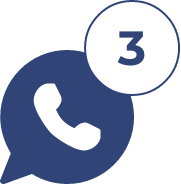 Or give us a call! Talk to a partition design expert. We've been doing partitions since 1998.
WE DELIVER ACROSS ALL OF THE GREAT STATE OF
TEXAS
We have commercial bathroom dividers and partitions at a warehouse near you, ready to ship. We can ship complete toilet stalls in a matter of days directly to your job site.  Texas has some of the quickest lead times. Whether your project is in Houston, San Antoni, Dallas, Austin, Fort Worth or other cities in Texas, we deliver where you need it. You can give me a call at 855-809-2049 or you can visit some of the links below to learn more about each material type.
CHOOSE THE BEST MATERIAL FOR YOUR BUDGET
No matter the environment of your project we have you covered, literally and figuratively.  From the moist tropical environments of Hawaii to the deserts of Nevada and the harsh winters of Alaska we have a material specific for your conditions. The great thing about our toilet partition pricing tool is that no matter what option you pick we give you pricing on 5 materials on the same quote. If you need the best toilet partitions supplier in Texas, we are just a few clicks away. You can compare and decide which option best suits your projects needs.  Below you can explore and learn more or get pricing on your toilet partitions.
Houston
San Antonio
Dallas
Austin
El Paso
Arlington
Corpus Christi
Garland
Allen
San Angelo
Irving
Amarillo
Grand Prairie
Frisco
Brownsville
Pasadena
Killen
McAllen
Mesquite
Beaumont
College Station
Lewisville
Midland
Denton
Waco
Carrollton
Round Rock
Abilene
Pearland
Richardson
Odessa
Sugar Land
League City
Tyler
Wichita Falls
Texas may be known for its rich and diverse history, but today it's a state at the forefront of technology and industry.
If you're not familiar with the state, you may just think of cattle drives, cowboy hats, and dusty trails. But the state of Texas is moving rapidly towards an exciting future, which means commercial and municipal buildings are being built virtually every day.
If you are building a new facility or remodeling a Texas commercial building, make sure you have the finest materials and accessories, including top-quality toilet partitions from our convenient website.
Show Your Dedication to Quality
Your guests deserve a clean, private bathroom experience, so order toilet partitions from our site and you'll enjoy:
Immediate quotes
An easy ordering system
Customizable partitions and configurations
Outstanding customer service
American-made partitions
Superior warranties
Available delivery (contact for details)
By ordering from us, you'll get affordable partitions that enhance your Texas facility!
Texas: A State Building a Bright Future
Across the country, Texas has a reputation for Western attire, cowboy-inspired culture, and a dedication to football that is unmatched by any other state. These might be true in some cases, but it's also true that Texas is a state that looks towards the future and leads the way in advanced technology and innovation.
Texas, with a business-friendly atmosphere and a hard-working population, has attracted numerous companies and organizations across a wide range of industries. Beef may be the historic (and cliched) export of Texas, but in the 21st century the economy of this massive state has numerous exports, including aeronautics, computer technology, and energy. It's even a leader in alternative energy sources, including wind power and solar energy.
This is a state with a proud past, but also one that looks to the future. It is expanding the already large population and economy, which means builders are looking for high-quality toilet partitions for their Texas commercial facilities.
Every Texas building project needs to maintain a tight budget. We can help reduce your overall costs by providing affordable toilet partitions. Our prices are low because we eliminate middleman-costs like retail markups. With factory-direct pricing, you can save on your bathroom partitions; just one small part for staying under budget on your commercial building or remodeling project.
You can order fully-customized partitions that are perfect for men's, women's, and unisex bathrooms. Everything is made with durable materials, and you can also find dispensers, changing stations, and other accessories at our convenient website.
We are proud to provide American-made products, and our toilet partitions follow all ADA guidelines. There is also a 100% satisfaction guarantee, creating greater peace-of-mind when you place an order.
Our vandal-resistant toilet partitions are available in various materials, including:
Plastic laminate
Solid plastic
Stainless steel
Phenolic
With these partitions, you get an affordable price on low-maintenance, high-value toilet partitions. You can also find urinal screens and other accessories, making us the perfect choice for any bathroom.
Order Toilet Partitions from Our Convenient Site Today!
Place your order and get all the affordable bathroom accessories you need, including toilet partitions, baby-changing stations, towel dispensers, and more.
If you have any questions, our friendly staff is ready to help right away. In many cases, delivery is free to your Texas location, so place your order now!