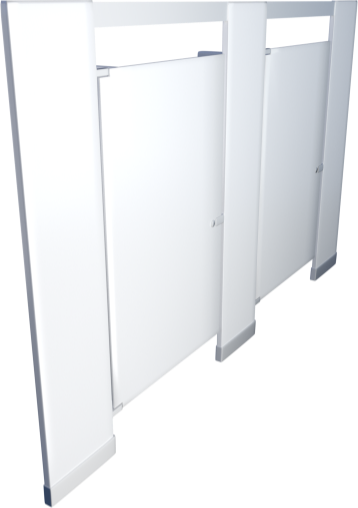 BUYING
TOILET STALLS AND DIVIDERS

ONLINE JUST GOT EASIER
Instant Pricing
Custom toilet stalls
Simple ordering process
All at your fingertips
Times are changing and so is the way you purchase your toilet stalls. We are not your typical supply house or internet sales guys. We are a licensed contractor who happens to lead the nation in online sales of restroom compartments as well.  We have more answers than you have questions and love talking to new and our many repeat customers. Wether you need parts, doors or a complete toilet stalls for your restroom we have you covered.
3 WAYS TO GET TOILETS STALLS NEAR ME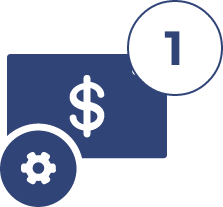 Try our pricing tool to get automated prices now. You wont have to wait!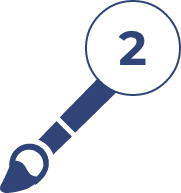 Or send us drawings via.
Email: info@toiletpartitions.com
Text: 619.954.5734
Fax: 619.562.8474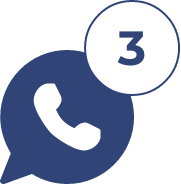 Give us a call! Talk to a partition design expert. We've been doing partitions since 1998.
WE DELIVER TOILET STALLS ACROSS ALL 50 STATES
We have commercial bathroom dividers and partitions at a warehouse near you, ready to ship. We can ship complete toilet stalls in a matter of days directly to your job site.  You can give me a call at 855-809-2049 or you can visit some of the links below to learn more about each material type.
CHOOSE THE BEST TOILET STALL MATERIAL FOR YOUR PROJECT
No matter the environment of your project we have you covered, literally and physically.  From the moist tropical environments of Hawaii to the deserts of Nevada and the harsh winters of Alaska we have a material specific for your conditions. The great thing about our toilet partition pricing tool is that no matter what option you pick we give you pricing on 5 materials on the same quote. You can compare and decide which option best suits your projects needs.  Below you can explore and learn more or get pricing on your toilet partitions. If you need help with your project give me a call directly. 619-334-6653 my name is Rob.
Adding Toilet Stalls to Your Restroom
Remodeling, building, or upgrading your business bathroom with solid and high-quality partitions does not have to be a struggle. When you need new toilet stalls, we can help make the process quick and easy. Our high-quality and affordable toilet stalls show that you care about the people who enter your building. 
Your Restroom Reflects Your Business's Reputation
While you might not think much about your business restroom, your employees and customers do. When you offer a clean and modern bathroom, everyone who uses it notices. Your restroom and the toilet stalls are a reflection of your priorities and reputation. When you are ready to make a change for the better, we can help you with our quality materials and partitions.
Toilet Stalls Buying Guideline
When shopping for new toilet stalls, there are several factors to consider. You should always consider the daily foot traffic and the environment conditions in your restrooms. If you have people constantly in and out of your restroom, you will want solid toilet stalls that can withstand constant use. 
Another important consideration is the environment of your restroom. If it is indoors in a space that is climate controlled, humidity and extreme environment conditions are not a worry. But, if your restroom is in an area with limited climate control, then you have to factor in the external weather conditions like heat, humidity, and other possible extreme conditions. The materials you choose matter, as some can handle environmental extremes better than others. 
Choosing Toilet Stalls for Your Budget
Of course, it is important to consider your budget. Fortunately, we offer toilet stalls at a variety of price points in several materials. Our least expensive models are made of powder-coated steel, but we also offer other materials that are affordable. 
We are able to offer toilet stalls at affordable prices because we work directly with manufacturers. Instead of working through middlemen, we save money by building relationships with manufacturers ourselves. By removing the wholesalers, we are able to offer you low prices. So, even though our lowest prices are on powder-coated steel toilet stalls, you might be able to afford toilet stalls in stainless steel or phenolic. 
Toilet Stall Materials in Our Catalog
We want you to find the best toilet stalls for your restroom needs. Our products are built to last, and made in the USA. They all come with manufacturer's warranties.
Powder-Coated Steel Stalls
These are the most affordable, but they are limited in colors and styles. They are made from two sheets of steel with honeycomb cardboard between them. Manufacturers assemble them, then cover them with a powder-coated polymer resin to make the water-resistant and chemical-resistant. They are also lightweight and durable. The economical and durable powder-coated steel toilet stalls are designed to last 15 to 20 years before they need to be replaced. 
Plastic Laminate
If you want something with a more modern look, our plastic laminate options might be right for you. These are made with a particle core board sandwiched between two sheets of steel. Then, they are laminated in plastic. 
What separates these from the other materials is that you can customize the laminated design. So, if you want your business's logo in your restrooms, plastic laminate can do it. Even though these are customizable, they are affordable. We consider them the next level above the powder-coated models. 
Unfortunately, they are not as durable as other materials, but if your restroom isn't heavily used, then they might be a good choice. 
Phenolic Toilet Stalls
This material might not be a household name, but if you've been in a business restroom, you've probably seen them. These toilet stalls are made by pressing layers of paper together, then coating them in phenolic resin, which is a similar product to Bakelite. This style of toilet stalls give restrooms a retro and stylish look. 
The material is vandal-resistant and easy to clean. These toilet stalls are impact-resistant and water-resistant. They are built to last and can withstand many extremes. We consider these to be the mid-range price option. 
Solid Plastic Stalls
The busiest bathrooms benefit from having solid plastic toilet stalls. They are waterproof and heat-resistant, too. The plastic polymers used in manufacturing toilet stalls is designed to withstand the moisture that builds up in bathrooms and the chemicals that clean them. 
But, they are one of our higher-priced models because they are so well made. However, with our low prices, even our high-end models are affordable. 
Stainless Steel Toilet Stalls
Along with our solid plastic stalls, our stainless steel stalls are another high-end investment product. They can withstand the busiest bathrooms, which is why they are so common in rest stops, fast-food restaurants, and airports. They are built to last. They can withstand regular cleaning, environment extremes, and constant use. 
Helping You Design Your Complete Restroom
When you are ready to choose toilet stalls, we are here to help. We can answer questions and help you design a restroom that maximizes your budget. Along with high-quality, affordable toilet stalls, we also offer the accessories that restrooms need. Our toilet stalls coordinate with products like hands-free soap and paper-towel dispensers, baby-changing stations, mirrors, and trash bins. We can help you coordinate the items you need to make your restroom the best it can be. 
Importance of Accessibility
Our toilet stalls can be used in men's, women's, family, and unisex restrooms. The stalls are designed to meet ADA needs, so there are no barriers for anyone. We also offer grab bars and other accessibility products so people with physical disabilities, wheel chairs, and other needs can use your restrooms with ease. 
When you are looking at restroom stalls, don't forget that your restroom needs more than just stalls. Bathrooms need dispensers, mirrors, and trash bins. Everything needs to be accessible, hygienic, and easy to maintain. Businesses are also looking for items that are vandal-resistant, too. 
Meeting Your Business's Unique Needs
As you plan your restroom build or remodel, you should look closely at who uses your restrooms and how often people use them. You should also consider how often you plan to have them cleaned and with what products. Some businesses are looking for green certifications, and toilet stalls matter when striving for environment ratings. Our collection of restroom products was curated to meet the needs of all businesses, all around the United States.