When it comes to bathroom design, there are several types of bathroom partitions available on the market. The final decision depends on a number of factors, including total budget, environmental factors, and the amount of traffic a bathroom gets. In this article we provide information on the most common types of bathroom partitions available and when or why you should choose each one.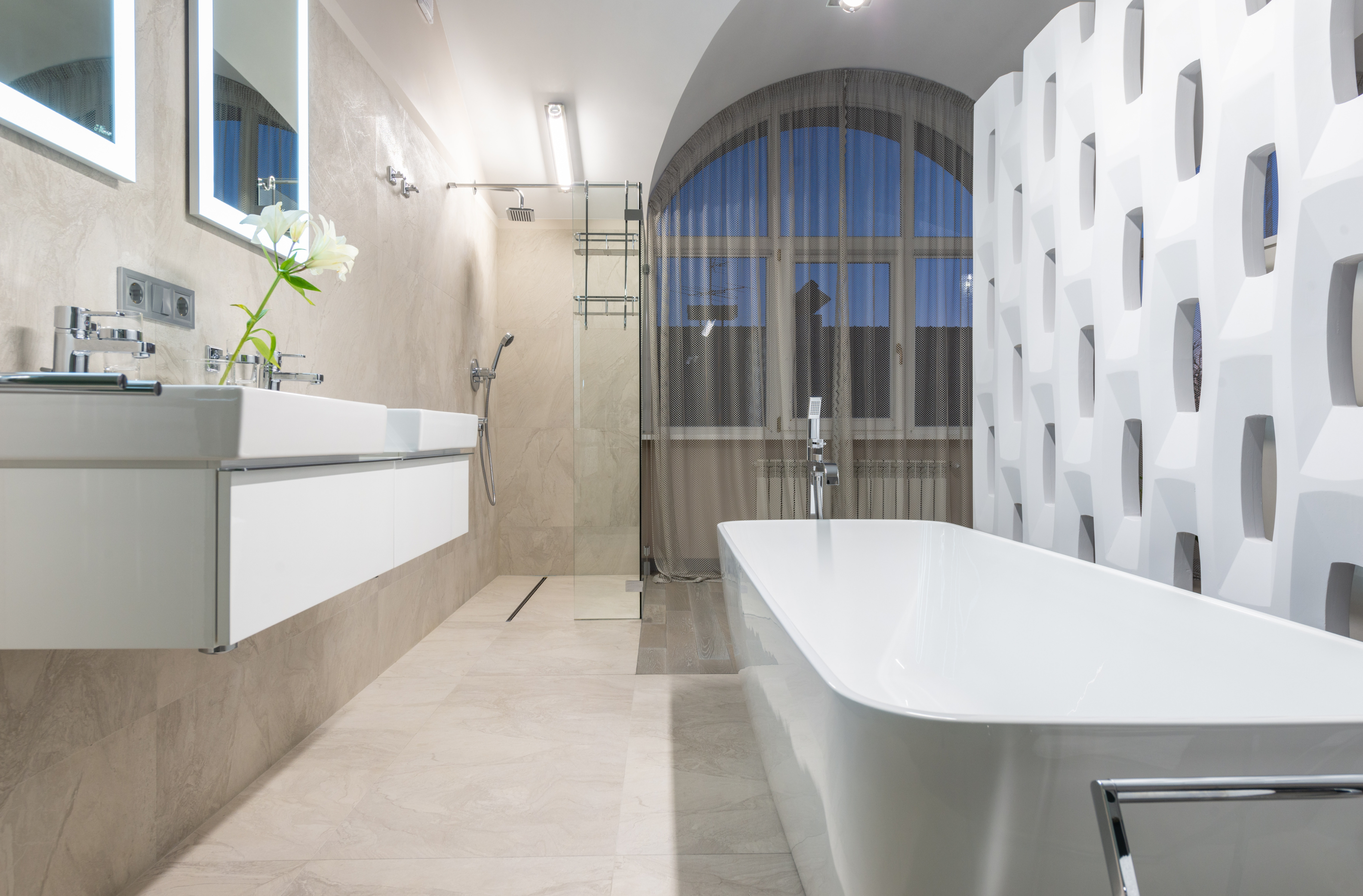 1. Metal Bathroom Partitions
Metal bathroom partitions are the go-to choice for most establishments due to their durability and economical cost. Powder-coated steel is the most common choice for this type of bathroom partition. Color is applied by powdering the steel onto a sheet of metal and baking it in an oven. This process allows the coating to harden and leaves a consistent and shiny finish that is resistant to impacts. Prices for metal bathroom partitions usually range between $230 and $900, depending on the quantity needed.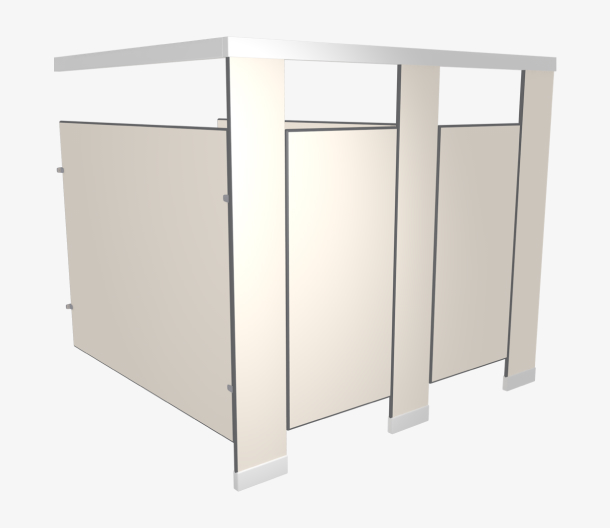 2. Laminate Bathroom Partitions
Laminate bathroom partitions are another durable and economical option. The plastic surface is resistant to rust and is safe against dents and scratches. Furthermore, they are highly customizable and can be ordered in a variety of colors. While it would be hard for dirt to penetrate the surface, laminate bathroom partitions do not bode well in humid environments and should be installed far away from a shower area. Prices for this type of bathroom partition typically range from between $230 and $1,000 depending on the desired quantity.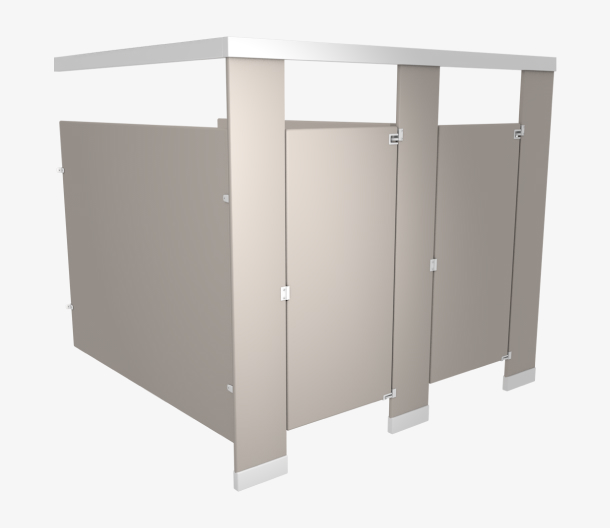 3. Solid Plastic Bathroom Partitions
Solid plastic bathroom partitions are an excellent choice for those whose top priority is durability. These partitions are made of non-porous, solid plastic panels, that will not be affected by moisture. They are also extremely resistant to chemical cleaning products, making them ideal for environments that require deep cleaning due to more traffic or graffiti. The average starting cost for solid plastic bathroom partitions is about $450 per stall.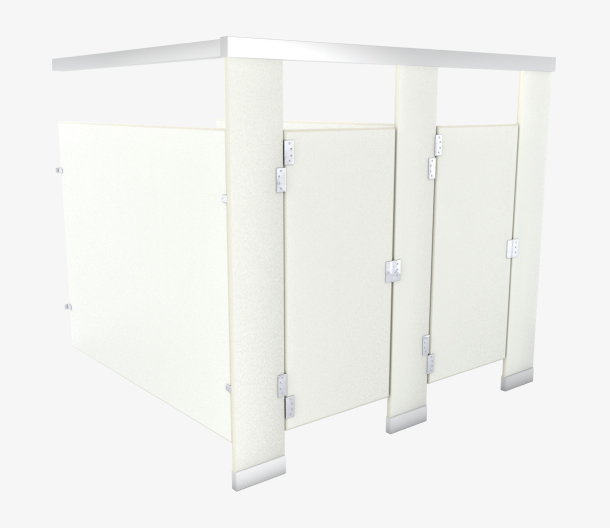 4. Stainless Steel Bathroom Partition
Stainless steel bathroom partitions are an elegant yet dependable choice for bathroom installations. This option is more expensive than the previous materials, but would be worth the final investment. In addition to their sleek aesthetic, stainless steel bathroom partitions have a lower impact on the environment due to the fact that they are made from a natural material. One thing to note about these partitions: in order to avoid rusting, your bathroom should be in a cool, dry place. The average stainless steel partition starts at about $700 per stall.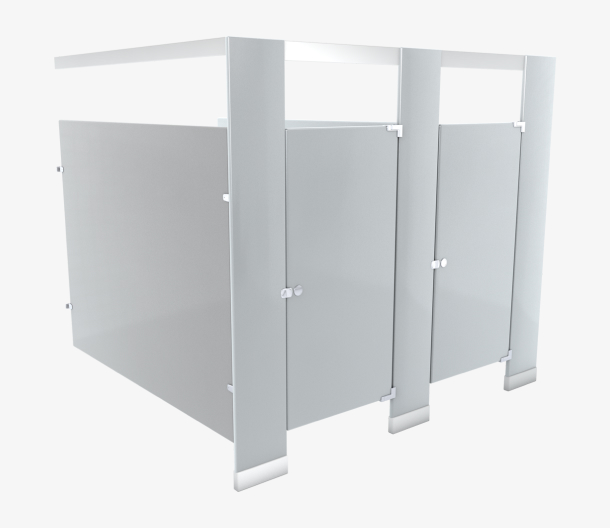 Conclusion
The perfect type of bathroom partitions for your bathroom depends greatly on several different factors. Budget, usage, and desired aesthetic are just a few of the considerations that should be made prior to making a final decision. Whatever your top priorities are, ToiletPartitions.com has plenty to offer for your bathroom needs. Check out our website or book an appointment today to learn more about our products and services!