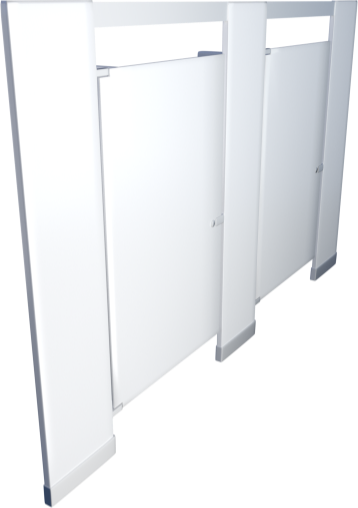 BUYING COMMERCIAL
BATHROOM STALL DOORS

ONLINE JUST GOT EASIER
Instant Prices
Simple ordering process
Custom bathroom stall door configurations
All at your fingertips
With little to no full service bathroom stall doors companies now days we are here to fill the void.  Your over priced hardware store or local plumbing company typically purchases from a middle man.  Skip the middle man. We ship factory direct excluding the middle man. We can deliver to your door in a matter of days.  Installation is a breeze and will save you hundreds if not thousands of dollars.  Get your free quote today!
3 WAYS TO GET A PRICE ON BATHROOM STALL DOORS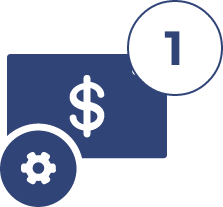 Use our pricing tool to get automated prices now. You wont have to wait!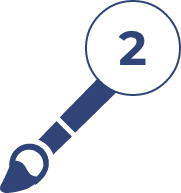 Or send us drawings via.
Email: info@toiletpartitions.com
Text: 619.954.5734
Fax: 619.562.8474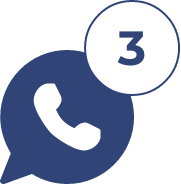 Give us a call! Talk to a partition design expert. We've been doing partitions since 1998.
WE DELIVER BATHROOM STALL DOORS ACROSS ALL OF
50 STATES
We have commercial bathroom stall doors and partitions at a warehouse near you. We can ship complete toilet stalls in a matter of days directly to your job site. You can give us a call directly at 855-809-2049 or visit some of the links below to learn more about each material type.
CHOOSE THE BEST MATERIAL FOR YOUR  BATHROOM STALL DOORS PROJECT
No matter the environment of your project we have you covered, literally and figuratively.  From the moist tropical environments of Hawaii to the deserts of Nevada and the harsh winters of Alaska we have a material specific for your conditions. The great thing about our toilet partition pricing tool is that no matter what option you pick we give you pricing on 5 materials on the same quote. You can compare and decide which option best suits your projects needs.  Below you can explore and learn more or request a quote.
Choosing Bathroom Stall Doors
In public bathrooms, privacy is everything, as is security. Whether setting up a public restroom, or a washroom for an office or commercial building, you need to carefully consider the best bathroom stall doors to protect your visitors. Sometimes known as bathroom partitions, they are assets to public comfort.
While it may be tempting to consider a catch-all solution, this is rarely a good idea. You need to think carefully about regulations, sizing, material, and look. What's more, you should always think about durability and hygiene.
Are you struggling to find the best stall doors for your restroom space? Make sure to shop our full range and to take a closer look at our frequently asked questions.
Why Your Stall Door Choice Matters
It may be tempting to assume that all stall doors serve the same purpose. That may be true to an extent; however, different doors are likely to benefit your bathrooms. For example, a modern office or corporate building may benefit from stylish and contemporary designs. Public restrooms, in particular, will benefit from doors that are rigid against potential vandalism.
You can choose to set up full bathroom stalls outright. However, there may be occasions where you need to replace a door or two. This is likely to save you time, money, and effort. However, if your existing stalls are showing wear and tear, it may be time to opt for a full replacement.
Your choice in bathroom partitions matters in terms of regulations, too. Depending on the type of building or bathroom you maintain, you will need to ensure you offer visitors a specific level of comfort, safety, and privacy. Therefore, it makes sense to shop for doors from a professional manufacturer and supplier.
What to Look for in Bathroom Stall Doors
It is not a good idea to choose the first stall doors you come across. While your ideal doors should be sturdy and compliant with regulations, there are other factors you must consider:
Does your stall door give enough privacy? Are there any side gaps between the door and stall?

Is your door easy to clean and maintain? Is it likely to fall victim to vandalism or malicious damage? Will it resist years of use?

Is your door easy for all patrons you use? Can disabled or differently-abled users easily open and close them without over-exertion?

Have you considered the way your doors swing in and out? Will they cause blockages or obstructions?

Does your door match the construction and finish of your existing stall? Do you intend to create a flush, streamlined look, or a more vibrant aesthetic?

Have you considered dimensions? US bathroom stalls come in standardized shapes and sizes. Stall doors available from reputable retailers will fit all stall varieties.

How do you install the doors you're interested in? Is it a simple installation for you to undertake yourself, or will you need to hire a contractor?
Of course, these are only a few queries and concerns. Your own individual needs may vary.
Presenting the Right Image
One side to buying bathroom stall doors you might not have thought about is the image you put across. Believe it or not, your public is going to judge you on the way you set up your stalls. When providing a public service or a commercial restroom, you should set up with installations that are modern, easy to access, and which are well-maintained.
A poorly-maintained bathroom is going to offer a lasting, negative impression. Therefore, it is crucial to take care, with all design elements – right down to the stall doors and how they swing in and out.
Before buying bathroom stall doors, do make sure to read through our FAQs below. If you need bathroom stall doors for your projects, ToiletPartitions.com offers the best quality and price as a partition supplier. If you have any additional queries or concerns, please do not hesitate to reach out to a member of our team. 
What are bathroom stall doors?
Bathroom Stall Doors are the doors you enter through to use the toilet in public restrooms.  These are known as Toilet Partitions, Bathroom stalls and Restroom Compartments.
What is the thickness of bathroom stall doors?
1" Thick for most materials.  However Phenolic-Compact laminate will be .5" thick. 
What materials are available?
What colors are available?
How do you remove Bathroom Stall Doors?
Remove the bottom hinge fasteners first.  If possible have someone hold the door while you remove the top hinges. These can be very heavy so be careful.
Does it matter which way the doors swing?
It can. Swinging the door in an ADA clearspace is prohibited. For more information on ADA-Handicap compliance please visit our bathroom stall and ADA sizes page.
Do they come with the dividers panels?
Do they come with hinges and door hardware?
Yes.  You will need to indicate the "door swing" so the correct hinges can be sent with your order. 
What size do you need for handicap stalls?
36" Door is the most popular. When opened at 90 degrees this will maintain the typically 34" clear needed to comply with most ADA situations.
34" Door can also comply in all ambulatory stall situations as well as some ADA stalls. I advise going with a 36" door at all times to be safe.