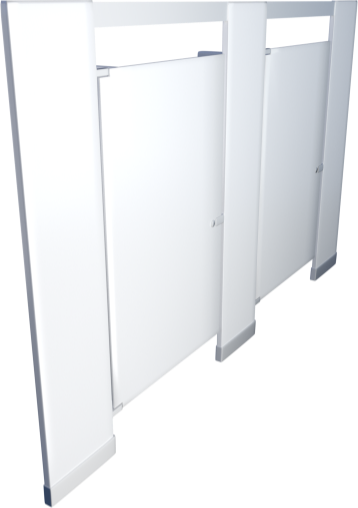 BUYING BATHROOM STALL DIVIDERS

JUST GOT EASIER
Instant Prices
Simple ordering process
Custom stall configurations
All at your fingertips
With less and less full service bathroom partition companies, we are here to fill the void.  Your over priced hardware store or local plumbing company typically purchases from a middle man.  Skip the middle man. We ship factory direct excluding the middle man. We can deliver to your door in a matter of days.  Installation is a breeze and will save you hundreds if not thousands of dollars.  Get your free quote today!
3 WAYS TO GET A PRICE FOR BATHROOM STALL DIVIDERS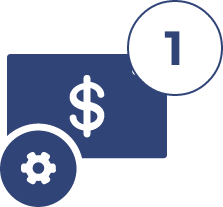 Use our pricing tool to get automated prices now. You wont have to wait!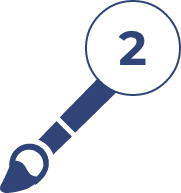 Or send us drawings via.
Email: info@toiletpartitions.com
Text: 619.954.5734
Fax: 619.562.8474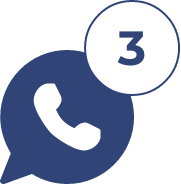 Give us a call! Talk to a partition design expert. We've been doing partitions since 1998.
WE DELIVER ACROSS ALL
50 STATES
We have commercial bathroom dividers and partitions at a warehouse near you. We can ship complete toilet stalls in a matter of days directly to your job site. You can give us a call directly at 855-809-2049 or visit some of the links below to learn more about each material type.
CHOOSE THE BEST MATERIAL FOR YOUR NEW COMMERCIAL BATHROOM STALL DIVIDERS  PROJECT
No matter the environment of your project we have you covered, literally and figuratively.  From the moist tropical environments of Hawaii to the deserts of Nevada and the harsh winters of Alaska we have a material specific for your conditions. The great thing about our toilet partition pricing tool is that no matter what option you pick we give you pricing on 5 materials on the same quote. You can compare and decide which option best suits your projects needs.  Below you can explore and learn more or request a quote.
Bathroom Stall Dividers Delivered Quick & Easy
Finding the right bathroom partitions for your project couldn't be simpler. Our service provides you with a streamlined process for selecting and ordering the restroom and bathroom stalls and equipment you need.
Instant price quotes for multiple options

Support for special project requirements

Choice among top grade products

Fast delivery from a warehouse near you
Architects, builders, renovators, and facility managers across the nation come to us for a high quality, reliable supply of bathroom stall dividers and accessories. 
We've earned a reputation as a top partner for stakeholders who need to ensure that their commercial properties have well-designed restrooms that can meet all project and code requirements. 
Restroom Stall Dividers that Maximize Your Project ROI
When it comes to building a new commercial facility, there's so much that can influence how much money will need to be spent – not only on the initial build, but also on future renovations. 
This is especially true for a building's bathrooms. With exposure to high traffic, significant humidity, and sometimes even standing water, the materials installed in these areas need to be durable. Choosing resistant stall dividers and accessories may require a bit more initial expense, but it's justified in the return you'll see when future replacements are minimized. In some cases, choosing the right paneling products can even make it so that you never need to buy new ones again. 
It's for this reason that careful selection of your facility's toilet partitions can make sure that you get the best value for your dollar. Here, you can receive expert guidance on which bathroom panels make the most sense for your project's budget and goals. 
Get Expert Help Choosing the Right Toilet Dividers and Urinal Screens
After many years in the business, we've seen it all. We've provided bathroom partitions for commercial structures of all types, including airports, shopping malls, offices, and more. 
If you're not sure which materials and options you should select, we're available to guide you through the process. We can help you make toilet stall specifications that match your spending target and get you the best possible results. 
Customers like you have been coming to us since 1998. Let's see what we can accomplish for your project. We invite you to give us a call at (855) 809-2049, or send an e-mail to info@toiletpartitions.com.
Your Options for Bathroom Panels
Here you can choose between 5 of the most popular, high-performing toilet partition materials. Each one has its own outstanding features and suitable applications. We guarantee that every product we provide meets the highest standards for its class.
1. Powder Coated Steel
Construction: A sheet of honeycomb cardboard creates a lightweight core, which is encased in sheets of steel. The steel sports a naturally resistant powder coat finish – known for being stronger and longer lasting than traditional paint. 
Best for: Projects where initial expenses must be kept as low as possible, but good performance is still a necessity.
2. Stainless Steel
Construction: A honeycomb cardboard core is wrapped in sheets of stainless steel. The metal's finish is exceptionally resistant to rust and chemical corrosion. 
Best for: Projects that need panels with lifelong durability, and the budget to accommodate a higher initial investment. Our 91% recycled stainless steel is also suitable for projects that need to meet green building benchmarks. 
3. Plastic Laminate
Construction: Exterior steel sheets enclose a particle board core. This is then covered in a plastic laminate that can come in a variety of colors and designs. 
Best for: Projects that need an affordable solution, but also total control of panel aesthetics and design. 
4. Solid Plastic
Construction: A solid board of plastic polymer creates strong, water-resistant walls and doors. 
Best for: Projects with a moderate budget and a need for extreme durability in the face of chemicals and humidity. The best fit is for buildings that need several years of use before replacement. 
5. Phenolic
Construction: Numerous layers of paper fibers are compressed into a solid board, then coated with phenolic resin. 
Best for: Projects that need panels with extreme strength and resistance to graffiti. Phenolic's durability makes it great for buildings that won't be able to renovate for many years. It is also ideal for green building projects that need to have a certain percentage of natural materials.
Price Out Your Installation Now
If you're here, you're already in the middle of planning your restroom installation. You need pricing information now. Unlike many other toilet partition suppliers, we provide you with transparent pricing immediately.
All it takes to get a custom quote is a few clicks with our online pricing tool . You'll get prices for all of our material options, based on your unique parameters for restroom layout. 
If you will require a specialized installation with options that aren't covered in our pricing tool, you're welcome to submit your drawings to us directly. One of our experts will respond to you within 24 business hours to discuss your quote. 
Work Out the Details of Your Toilet Divider Order and Delivery
Our team is here to make sure that every part of placing your order and shipping your restroom panels goes smoothly. We've streamlined our service to get you the best possible results.
Minimal Shipping Cost and Time
With warehouses all over the country, we're able to ship your partitions from the location that's closest to you. 
Sales Tax Exemption
If you are from CA, TX, TN, OK, NY, FL, GA, MA, NJ or WA, and you qualify for sales tax exemption, contact our team prior to placing your order so that we can ensure you're not charged. 
Optional Lift Gate Add-On
For a fee of $125, we can add a lift gate to your delivery truck to help you safely unload your bathroom panels. This is useful for delivery sites where a forklift won't be available. Notification is required before placing your order. 
Installation Guidance
Our panels are designed for easy installation. We provide all partition installation instructions online so that your contractors have quick access to all the information needed for setup. 
Get the Bathroom Stalls You Need ASAP