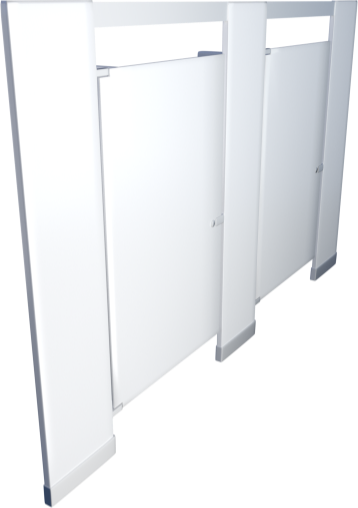 BUYING TOILET PARTITIONS
IN
AUSTIN TEXAS

 JUST GOT EASIER
Instant Pricing
Simple ordering process
Custom stall configurations
All at your fingertips
With NO full service bathroom partition companies in Austin we are here to fill the void.  Your over priced hardware store or local plumbing supply company typically purchases from a middle man.  Skip the middle man. Enjoy huge savings as we ship factory direct excluding the middle man. We can deliver to your door in a matter of days.  Installation is a breeze and will save you hundreds if not thousands of dollars.  Buying the best toilet partitions in Austin is really easy, just contact us with an e-mail or on phone! Get your free no obligation quote today!
3 WAYS TO GET A PRICE FOR TOILET PARTITIONS in AUSTIN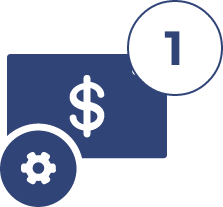 Use our pricing tool to get automated prices now. You wont have to wait!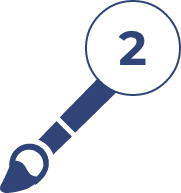 Or send us drawings via.
Email: info@toiletpartitions.com
Text: 619.954.5734
Fax: 619.562.8474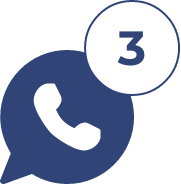 Or give us a call! Talk to a partition design expert. We've been doing partitions since 1998.
WE DELIVER ACROSS ALL OF GREATER
AUSTIN
We have commercial bathroom dividers and partitions at a warehouse near you, ready to ship. We can ship complete toilet stalls in a matter of days directly to your job site. Whether your project is in Austin or other cities in Texas, we deliver where you need it. You can give me a call at 855-809-2049 or you can visit some of the links below to learn more about each material type.
CHOOSE THE BEST MATERIAL FOR YOUR TOILET PARTITION PROJECT
No matter the environment of your project we have you covered, literally and figuratively.  From the moist tropical environments of Hawaii to the deserts of Nevada and the harsh winters of Alaska we have a material specific for your conditions and budget. The great thing about our toilet partition pricing tool is that no matter what option you pick we give you pricing on 5 materials on the same quote. This is just the first step in us saving you time, money and headaches. You can easily compare and decide which option best suits your projects needs.  If you need the best toilet partitions supplier in Austin, we are just a few clicks away. Below you can explore and learn more or get your instant pricing on your toilet partitions.
Delivery Terminal Will Call
Toilet Partitions
2500 Chisholm Trl Round Rock, TX 78681 

US
Austin Texas Partitions
When updating or remodeling commercial restrooms, contractors often struggle to find affordable, high-quality toilet partitions in Austin, Texas. Fortunately, our full line of restroom partitions is available online for contractors all over Texas, including Austin. Our products are made in America, and they come with free shipping. 
Full Product Line of Respected Brands
When you want your commercial restroom to look its best, you should turn to the brands that make the quality products that are built to last. We offer full product lines from Bobrick, ASI, Koala, and Gamco, just to name a few. 
Along with bathroom partitions in several materials and styles, we also offer accessories like mirrors, grab bars, baby-changing stations, soap and toilet-paper dispensers, sanitary napkin accessories, and more. 
Our products are designed for restrooms, but they can also be used in health care facilities, janitorial storage rooms, locker rooms, and athletic facilities. We offer shower and tub fixtures, shelving, security accessories, and medicine cabinets, as well as the parts, refills, and accessories to maintain them. 
Restroom Dividers for Commercial Spaces
Austin, Texas is known for having a plethora of entertainment venues and great restaurants. The city takes great pride in being "weird." Despite the mantra of Keeping Austin Weird, we pride ourselves on keeping bathrooms looking tidy and sophisticated. 
Our toilet partitions are available in vandal-resistant materials like plastic laminate, powder-coated, solid plastic, stainless steel, and phenolic. We also have a catalog full of urinal partitions that coordinate with the restroom dividers. 
Our restroom partitions are affordable and come with a 100% satisfaction guarantee. We pride ourselves on offering a full line of restroom products for commercial businesses and organizations who work with us rather than higher priced hardware stores. We deliver your order right to you for the ultimate in convenience. 
Why Our Prices Are So Competitive
Our prices are low because we work directly with the manufacturer. We do not use a middleman to get products to a retail store like local hardware stores do. With our factory-direct prices, you benefit by being able to get better products or more of them for your restroom construction project. 
Restroom Dividers Made in America for All People
Shopping with us means that you support American businesses. We take great pride in being an American-owned business that specializes in products made in the USA. 
Many of our American-made products are also ADA-compliant, so you can meet all building codes and make your restrooms accessible for all people. Our products are easy to keep clean, and many are vandal-resistant and theft-resistant. 
Reflecting Quality
When you offer your employees and customers a clean and sophisticated restroom, it reflects your business's reputation. Customers value their privacy and they recognize that when your business has a clean, updated bathroom that you care about their health and well-being. If you need help designing your new bathroom, our customer service representatives are available to help. 
Convenient Online Shopping for All Restroom Products
We've put our full catalog of products online so you can easily find what you need. Our descriptions include measurements, materials, installation guides, and ADA-compliance information. If you need customized products, our customer service representatives can help you build the restroom that fits your needs. 
Our online catalog also includes related products so you can easily find coordinating items. Our ordering process is simple, so you can get what you need without worry. Once you place your order, we can ship it to you quickly. Our shipments include necessary hardware so you do not have to look all over Austin, Texas to find what you need to install your new bathroom partitions and accessories. 
Take Pride in Commercial Restrooms in Austin, Texas
Austin, Texas is one of the best places to live in the United States. The city consistently ranks at the top because it has so much to offer. Whether you are opening a new restaurant or remodeling a large office space, we can help you outfit your restroom that shows you care about your employees and customers. 
The weather in Austin is beautiful, and we have restroom products that can handle the heat and humidity. Our catalog includes products that stand up to the busiest use and others that are designed for light use. No matter what type of restroom you are outfitting, know that all of our American-made products are built to last. 
Contact Us For Your Free Quote
Call or email us to request a free quote. Our catalog is open 24-7 and our customer service representatives are available to help you. Call us at (855) 809-2049 or email us at INFO@TOILETPARTITIONS.COM. We are looking forward to working with you!