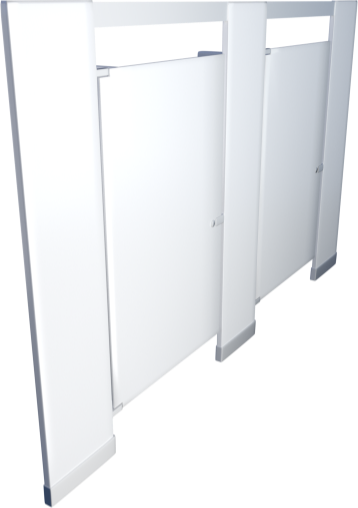 BUYING BATHROOM PARTITIONS
IN
SACRAMENTO 

JUST GOT EASIER
Instant Prices
Simple ordering process
Custom configurations
All at your fingertips
With little to no full service bathroom partition companies in Sacramento, we are here to fill the void.  Your over priced hardware store or local plumbing company typically purchases from a middle man.  Skip the middle man. We ship factory direct excluding the middle man. We can deliver to your door in a matter of days.  Installation is a breeze and will save you hundreds if not thousands of dollars. Buying the best bathroom partitions in Sacramento is really easy, just contact us with an e-mail or on phone!
3 WAYS TO GET A PRICE FOR BATHROOM PARTITIONS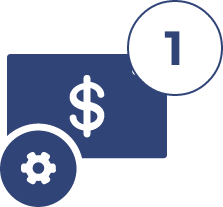 Use our pricing tool to get automated prices now. You wont have to wait!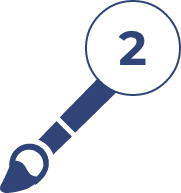 Or send us drawings via.
Email: info@toiletpartitions.com
Text: 619.954.5734
Fax: 619.562.8474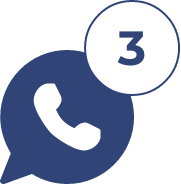 Or give us a call! Talk to a partition design expert. We've been doing partitions since 1998.
WE DELIVER ACROSS ALL OF GREATER
SACRAMENTO
We have commercial bathroom dividers and partitions at a warehouse near you. We can ship complete toilet stalls in a matter of days directly to your job site. You can give us a call directly at 855-809-2049 or visit some of the links below to learn more about each material type. Whether your project is in Sacramento, Los Angeles, San Diego, San Jose or other cities in California, we deliver where you need it.
CHOOSE THE BEST MATERIAL FOR YOUR BUDGET
No matter the environment of your project we have you covered literally and figuratively.  From the moist tropical environments of Hawaii to the deserts of Nevada and the harsh winters of Alaska we have a material specific for your conditions. The great thing about our toilet partition pricing tool is that no matter what option you pick we give you pricing on 5 materials on the same quote. You can compare and decide which option best suits your projects needs.  If you need the best bathroom partitions supplier in Sacramento, we are just a few clicks away. Below you can explore and learn more or request a quote.
Toilet Partitions and Bathroom Stalls for Sacramento
As the capital of the great state of California, Sacramento is a proud city with a rich, interesting history. Most importantly, this city has an exciting future, with new development and expansion happening every day. This makes the need for affordable toilet partitions in Sacrament more important than ever before!
Show how much you care about a quality experience when guests visit your Sacramento building. Install toilet partitions, delivered by our expert team, and every Sacramento resident or visitor who comes to your building will see your commitment to professionalism, privacy, and quality.
Delivering Convenient Quality to Your Commercial Building
When you order your Sacramento toilet partitions from us, you'll enjoy:
 

Fast quotes

 

Online ordering made easy

 

Tailored partitions and configurations

 

Outstanding service

 

American-made partitions

 

Reliable warranties for longterm value
Sacramento is one of the most important cities, not just in California, but in the United States. Serving as an economic hub during the California gold rush, this city expanded rapidly in the mid-19th century and has never looked back.
Known for diversity, acceptance, and a high quality of living, Sacramento is a city unsurpassed by any other. It may not even be the most well-known city in California, but Sacramento has a lot to offer. Thanks to a hardworking, diverse population, growth in California's capital continues to climb upward. It's a busy town with lots to offer, including scenic views, gorgeous parks, world-class dining, and numerous employment opportunities. This is why so many developers, investors, and builders are flocking to the city. But despite its vibrant nature, Sacramento offers an affordable cost of living, making this a top choice for families, young professionals, and people from all walks of life.
People in Sacramento have a high standard of living, and they expect quality from all of their facilities, including bathrooms in commercial and public buildings. This is why excellent toilet partitions are so important.
Reliable Accessories for Your Bathroom
If you are building a facility in Sacramento, you can order the specific toilet partitions you need and have them delivered to your facility by our helpful staff.
You'll get outstanding prices, thanks in large part to fewer middlemen. With factory-direct pricing, you'll eliminate middleman payments (storage, retail fees, and more), reducing overall costs. Our products are made in the U.S.A., and they are backed by a 100%-satisfaction guarantee.
You can choose vandal-resistant partitions come in four different materials:
 

Plastic laminate

 

Solid plastic

 

Stainless steel

 

Phenolic
You can also order urinal screens for your facility, ensuring complete reliability and privacy in all aspects of your bathrooms.
Order your Sacramento bathroom partitions and we will ship them directly to your facility. In many cases, delivery is free (depending on your location), further increasing your cost savings.
Excellent Toilet Partitions for Your Facility
You'll find everything you need for your Sacramento building at our convenient website. We make ordering simple, and you can select from a huge variety of colors and designs. Use our website today or feel free to call our excellent support staff for assistance.
Your order will be processed and shipped quickly, allowing you to get the affordable, durable, attractive toilet partitions you deserve!