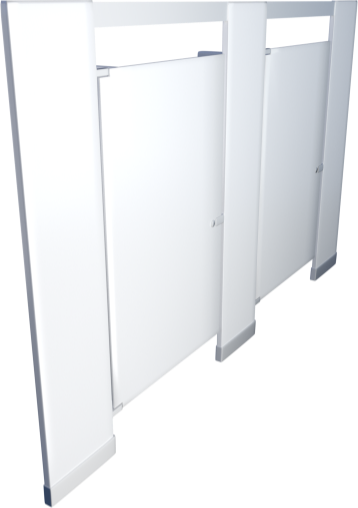 BUYING TOILET STALL

 JUST GOT EASIER
Instant Prices
Simple ordering process
Custom stall configurations
All at your fingertips
With less and less full service bathroom partition companies, we are here to fill the void.  Your over priced hardware store or local plumbing company typically purchases from a middle man.  Skip the middle man. We ship factory direct excluding the middle man. We can deliver to your door in a matter of days.  Installation is a breeze and will save you hundreds if not thousands of dollars.  Get your free quote today!
3 WAYS TO GET A PRICE FOR TOILET STALL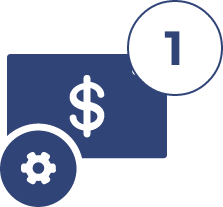 Use our pricing tool to get automated prices now. You wont have to wait!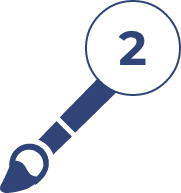 Or send us drawings via.
Email: info@toiletpartitions.com
Text: 619.954.5734
Fax: 619.562.8474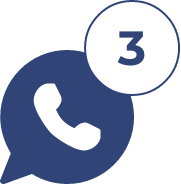 Give us a call! Talk to a partition design expert. We've been doing partitions since 1998.
WE DELIVER ACROSS ALL
50 STATES
We have commercial bathroom dividers and partitions at a warehouse near you. We can ship complete toilet stalls in a matter of days directly to your job site. You can give us a call directly at 855-809-2049 or visit some of the links below to learn more about each material type.
CHOOSE THE BEST MATERIAL FOR YOUR TOILET STALL PROJECT
No matter the environment of your project we have you covered, literally and figuratively.  From the moist tropical environments of Hawaii to the deserts of Nevada and the harsh winters of Alaska we have a material specific for your conditions. The great thing about our toilet partition pricing tool is that no matter what option you pick we give you pricing on 5 materials on the same quote. You can compare and decide which option best suits your projects needs.  Below you can explore and learn more or request a quote.
A Comprehensive Guide to Toilet Stall
The average person will enter a bathroom in a public building and not give a second thought to the design. They expect that there will be certain elements, including sinks, soap and paper towels dispensers and toilet stalls without considering the amount of planning that goes into creating a clean and efficient bathroom that can support high traffic. Builders and building managers, on the other hand, have to carefully consider a variety of factors when choosing the right bathroom accessories. This is especially true when it comes to toilet stalls. If you need to design or upgrade your business's bathroom, this guide will help you choose the right toilet stalls for your space and your budget.
What to Consider When Choosing Toilet Stall
Branding. While you might think that branding is limited to the marketing department, every detail of a business's building works to reinforce the company's brand and reputation. A clean, organized and efficiently designed bathroom sends a completely different message than one that is cramped and dirty. Ultimately, the bathroom facilities are a reflection of your business and can make a lasting impression. The right toilet stalls can help you make a good impression.

Durability. If you are designing a bathroom for a high traffic building where there will be constant foot traffic, you want to choose toilet stalls that are manufactured using the most durable materials available. This will help keep your bathroom looking great and also cut down on repairs and replacements.

Budget. Fortunately, toilet stalls are available at a variety of price points, so you will be able to find models that offer the right balance of appearance, durability and value. 
Sourcing. Oftentimes, you can save money by working directly with installation of manufacturing companies. This eliminates the middleman, which translates into better pricing. If you go through a retailer, you can be paying for unnecessary markups.
Accessibility. Keep in mind that your bathroom needs to be ADA compliant and meet certain standards for accessibility. The right bathroom stalls will help you accommodate a variety of needs and avoid creating barriers. You may also want to consider adding grab bars and other accessories  

Consistency. While the stalls are a central element of any bathroom, you will also need trash bins, toilet paper dispensers, mirrors and other items. As you choose the right bathroom stalls, look for options that will match with other bathroom accessories for a polished and consistent look.

Sustainability. Businesses who are undertaking a green building project, working towards an LEED certification or simply concerned with sustainability, should look for compliant stall options. There are low emission options that can be sourced from local manufacturers. 
Different Toilet Stall Materials and Options
Not all toilet stalls are created equal. There are a variety of materials and coatings available that offer different benefits. You can choose the right option based on your priorities.
Powder-Coated Steel Stall
These toilet stalls are constructed using a honeycombed cardboard material that is covered on both sides with sheets of steel. This provides a strong and stable panel that is also lightweight. The exterior is then covered in a powder-coated polymer resin that makes the surface both water and chemical resistant. Powder coated steel stalls offer a great value and won't need to be replaced for 15 to 20 years, but you are limited when it comes to style and colors. They may not be the right choice if you have specific design needs. 
Plastic Laminate Toilet Stall
This type of toilet stall consists of a particle board core that is covered in steel sheets. The panels are finished with a plastic laminate. While this option costs more than powder-coated stalls and doesn't offer quite the same level of durability, they are totally customizable. You can choose the color and finish of the stalls and even add your company logo for a final product that is specific to your building and business. 
Phenolic Toilet Stall
The next level up in toilet stalls are phenolic stalls, which are created by pressing together layers of paper. The panel is then coated in a highly durable phenolic resin that creates a surface that is easy to clean, vandal, impact and water resistant. These stalls are designed to withstand a variety of extreme challenges and continue to offer maximum durability. In addition, the phenolic finish provides a retro look that some designers prefer over more traditional finishes. 
Plastic Stall
If you are designing or updating a bathroom that experiences constant traffic and you don't want to have to deal with toilet stall maintenance, repair and replacement, you should consider investing in solid plastic toilet stalls. While this option is still affordably priced, it is more expensive than the previous options mentioned. However, plastic stalls offer a superior level of durability. They are water, heat and chemical resistant. Plastic stalls are a great option for bathrooms that may not be as regulated when it comes to heat, humidity and moisture.
Stainless Steel Toilet Stall
Stainless steel is considered the top of the line when it comes to toilet stalls. These are the type of stalls that you usually see in stadiums, airports and rest stops. While they are the most expensive option, they offer unbeatable durability that is meant to hold up against constant use and extreme conditions. 
As with any construction or renovation project, choosing and installing the right toilet stalls comes down to finding the balance between cost and performance. While powder-coated steel stalls offer durability, it might not be the best choice for extremely high traffic areas. If you need to equip business like a fast-food restaurant with stalls, you are better off investing in stainless steel options that will resist practically any conditions. With the right toilet stalls, you can reduce maintenance needs while also helping to create a clean and functional space that helps build your reputation and instill confidence in your business.