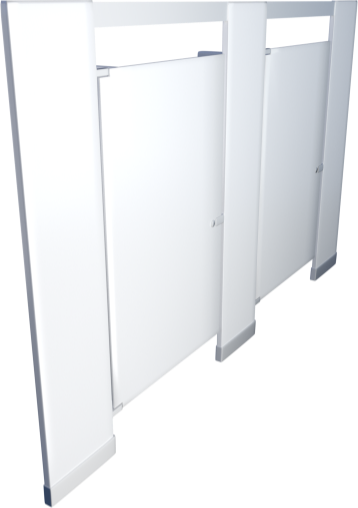 BUYING
COMMERCIAL BATHROOM STALLS

 JUST GOT EASIER
Instant Prices
Simple ordering process
Custom stall configurations
All at your fingertips
With little to no full service bathroom partition companies now days we are here to fill the void.  Your over priced hardware store or local plumbing company typically purchases from a middle man.  Skip the middle man. We ship factory direct excluding the middle man. We can deliver to your door in a matter of days.  Installation is a breeze and will save you hundreds if not thousands of dollars.  Get your free quote today!
3 WAYS TO GET A PRICE ON COMMERCIAL BATHROOM STALLS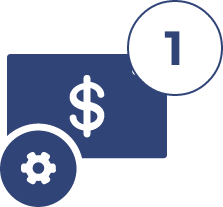 Use our pricing tool to get automated prices now. You wont have to wait!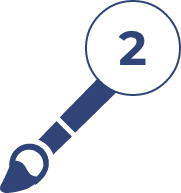 Or send us drawings via.
Email: info@toiletpartitions.com
Text: 619.954.5734
Fax: 619.562.8474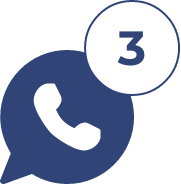 Give us a call! Talk to a partition design expert. We've been doing partitions since 1998.
WE DELIVER ACROSS ALL OF
50 STATES
We have commercial bathroom dividers and partitions at a warehouse near you. We can ship complete toilet stalls in a matter of days directly to your job site. You can give us a call directly at 855-809-2049 or visit some of the links below to learn more about each material type.
CHOOSE THE BEST MATERIAL FOR YOUR NEW COMMERCIAL BATHROOM STALLS PROJECT
No matter the environment of your project we have you covered, literally and figuratively.  From the moist tropical environments of Hawaii to the deserts of Nevada and the harsh winters of Alaska we have a material specific for your conditions. The great thing about our toilet partition pricing tool is that no matter what option you pick we give you pricing on 5 materials on the same quote. You can compare and decide which option best suits your projects needs.  Below you can explore and learn more or request a quote.
Commercial Bathroom Stalls and Why They Differ
It is tempting to assume that all commercial bathroom stalls are precisely the same. Primarily for comfort and privacy, the best commercial partitions will give bathroom users the safety they need at a sensitive moment. However, various types and construction materials come into play.
That said, it can be difficult to narrow down the right choice. You will need to follow specific regulations as well as your own measurements. Beyond this, there are benefits to setting up varying stall types.
Have you considered the best look of stall for your commercial bathroom? Beyond aesthetics, you should also consider which toilet partition system is likely to benefit your users the most.
Steel or Laminate?
While there are still a variety of wooden and cork stall options, some of the hardest-wearing options are plastic or metallic. For example, many bathroom operators choose stainless steel doors and stalls. Stainless metal tends to be easy to clean, and benefits from being hygienic by design.
What's more, a metallic look is likely to offer a clean, professional image. Powder coat steel and metal, too, will help to create a unique design and look.
Many businesses choose commercial bathroom stalls in plastic laminate for this very reason. Solid plastic and laminate doors are among the most flexible in terms of color and design. It may, therefore, be a viable option for those businesses that need to stick to color branding.
Custom plastic solutions, too, allow you to add modern or classical twists as you prefer.
What About Phenolic?
While many bathroom operators will choose metal or laminate stalls, phenolic offers an appealing midpoint option. It is a laminate standard which is likely to be tougher and more reliable than most plastic doors and partitions. It is also versatile in terms of design and looks, available in finishes and solid colors as you may desire.
Another benefit to this style of partition manufacture is lightweight resilience. While steel is hardy and durable, it can be bulky. Plastic and laminate, meanwhile, may be light, but not always as robust as you need them to be.
Making the Right Choice
Choosing commercial bathroom stalls for your office washroom or your public facilities does not have to be an arduous process. You may wish to look for bathroom fittings and fixtures which complement your partitions.
Therefore, a look and fit, which is both timeless and practical, is likely to be your best first option. However, if your needs demand it, it will be worth looking for colorful and versatile options. For example, school bathrooms will benefit from bright or color-branded stalls. Public buildings and offices, meanwhile, will likely rely more on resilience and ease of use.
Accessibility is key. All modern bathroom partitions should be easy for people of all abilities to use. Therefore, it is worth considering options built with accessibility for disabled patrons in mind.
You can also find any partitions on our website such as toilet partitions, washroom partitions, and bathroom partitions, etc.
Essentials to Remember
The most effective commercial bathroom stalls are those which endure years of use, cleaning, and maintenance. Look for partition options like toilet partitions, washroom partitions, etc. that are resilient against vandalism and malicious damage. What's more, ensure your stalls are visually appealing and hygienic by design.
Do also remember to accessorize accordingly. Steel stalls, for example, will always complement modern metallic handrails and towel dispensers.
FAQ Commercial Bathroom Stalls
What is a commercial bathroom stall?
A commercial restroom stall is an enclosure designed to give a person privacy while using the restroom in multiple occupancy restrooms.  
What are commercial bathroom stalls made of?
There are five typical types of restroom stalls. They are manufactured using the following:
How much are commercial bathroom stalls?
Prices will vary by type of material. We recommend visiting our budget pricing page for detailed information.
What is the standard size of a restroom stall?
Standard size stalls are typically 60-inches deep and 36-inches wide. These are the most common; however, they can be as small as 30-inches and, in some cases, 48-inches Deep.
How do I Install commercial restroom stalls?
We recommend watching a short video on installation as well as reading the installation guide. It can be found here. 
How Tall are commercial restroom stalls?
How long do you take to deliver?
Powder Coat is 3-6 Business Days

Plastic Laminate is 3-6 Business Days

Solid Plastic is 6-9 Business Days

Stainless Steel is 3-6 Business Days

Phenolic – Compact laminate is 10-15 Business Days