How Much Are Toilet Partitions?
Quick easy and painless, the days of waiting for your toilet partition pricing is over.  Our proprietary technology allows customers to do "on demand" quotes and drawings for their project 24 hours a day 7 days a week.   Our pricing tool will allow you to change sizes, door swings and layout configurations for your toilet partition project.  Included on our quotes will be pricing options on 5 different materials as well as blue print drawings and links to all 5 color charts as well as product information/elevations and drawings for your restroom.   We highly recommend you creating an account so all of your projects are saved, not to mention you will receive automatic discounts on our washroom accessories.
Below you will see a "range" of pricing for different toilet partition materials and if you scroll a little further you will options to submit your partition pricing request.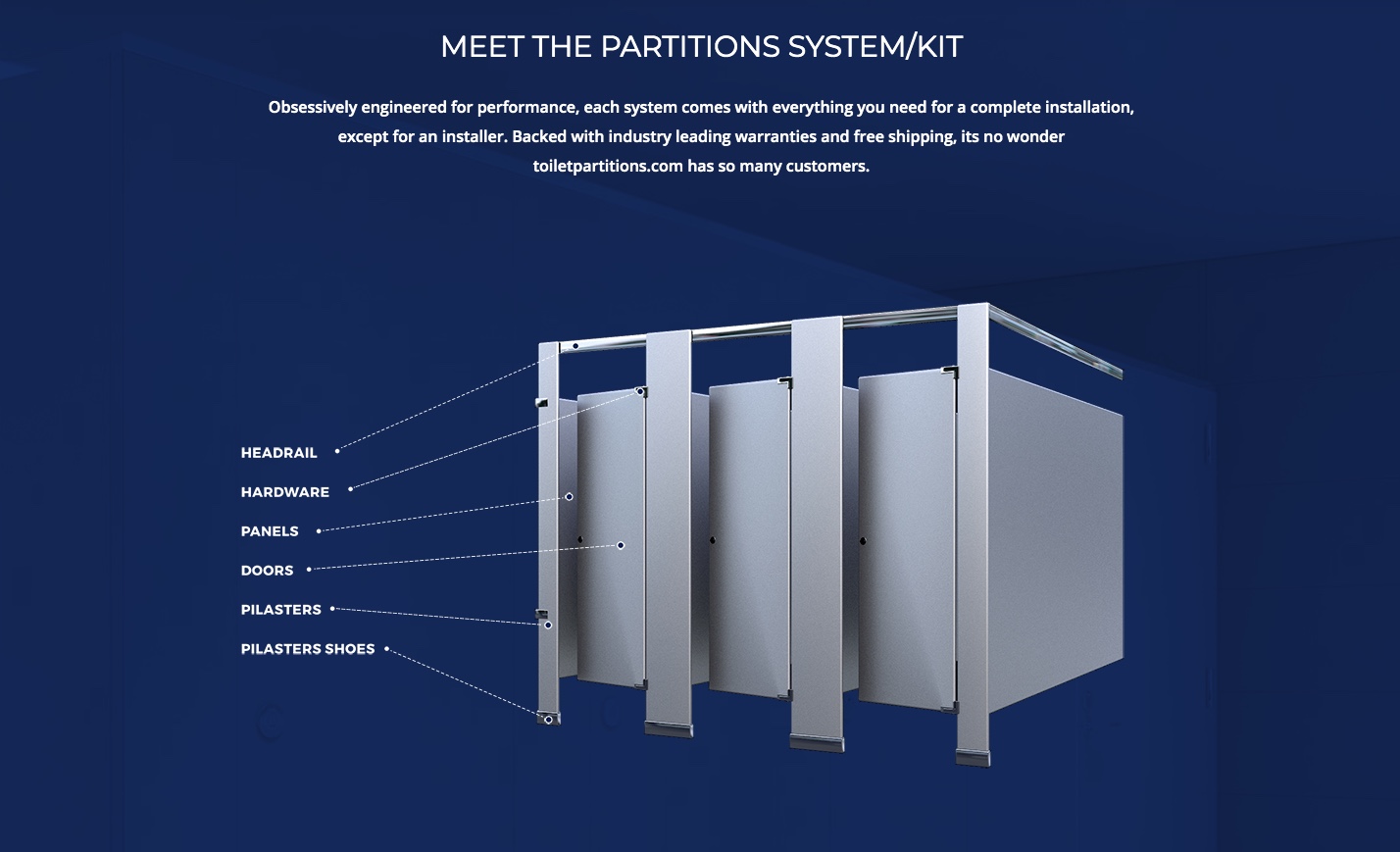 Youtube instructional on our quoting process