When you're building or renovating a commercial bathroom, you might be asking yourself, "What is a toilet partition?" Read on to find out the answer and what you need to know to select the right bathroom partition for your project.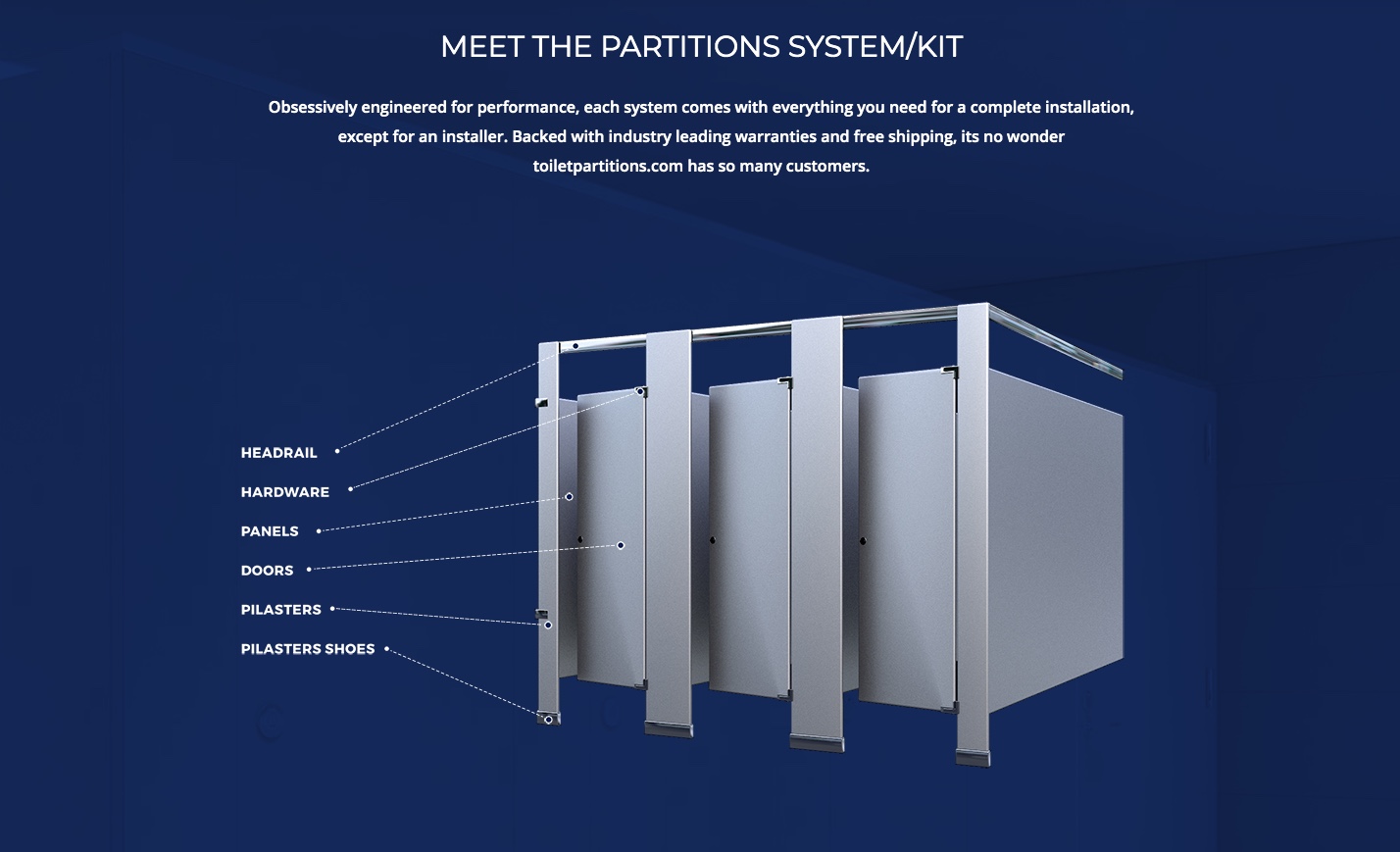 Toilet Partition Component Parts
As you can see in the above image, partitions contain individual pieces. What you'll need for your project will depend on your restroom design and the number of stalls. A typical toilet partition stall will have at least a door and hinges. Depending on the configuration of your restroom stalls, most partition systems will also have vertical supports known as pilasters or styles, divider panels, and partition hardware. Let's go over the main parts of a partition.
Headrail: The aluminum bar above your head as you walk through the door is the headrail. It increases the strength of the overall system.
Hardware: The main pieces of hardware consists of the screws, latches, locks, brackets, hooks for purses or jackets, door stops, and hinges.
Panels: Are the actual "dividers" that separate the compartments from each other.
Doors: There are different size doors and panels depending on the design you choose. Some provide more privacy than others which we'll go into more below.
Pilasters: Are the vertical supports (columns) that attach to the door and panels allowing for structure and stability.
Pilasters Shoes: is hardware that anchors the posts to the floor.
Privacy is the Biggest Advantage of Toilet Partitions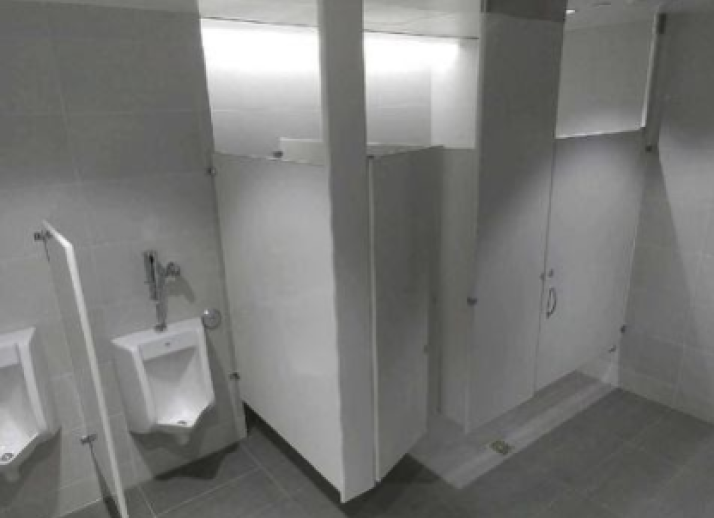 The word partition means "divided into parts." By separating a bathroom using partitions, you're enclosing the toilet area and forming an individual stall. That provides privacy to the occupants.
There are two major types of toilet partitions you will find in the US: Standard and Full-Height. Here is how they differ.
Standard Height Partition
The standard toilet partition is the most common in the United States. This type has a large gap on the bottom, usually 12″ in length. There are also sightlines at the edges of the door.
Full-Height Partition
This type of partition (sometimes called European) is more private than the standard. There's barely any gap on the bottom or the sides of the door. European-style partitions usually reach all the way up to the ceiling, connecting and securing to the hardware.
Toilet Partition Configuration Styles
The number of restroom stalls you have will depend on available space and how much foot traffic a restroom receives. A small bathroom can feature one, two, or three stalls, one of which is designed for handicap traffic. When the restroom is for men, there will also be one or two urinals present with privacy screens. A larger bathroom will have many more, like you have seen in airports or convention centers.
The following are the usual configuration styles you will find in restrooms.
Standard – The most common stall style found in public and commercial restrooms.
ADA/Handicap – This stall adheres to the US ADA regulations, to ensure handicapped traffic can use restrooms without any issues.
Alcove – A stall that is larger than others in a restroom. This stall usually goes from one wall to another, such as an ADA accessible stall.
In-Corner – This stall sits in the corner of a restroom.
Between Walls – This stall sits between two walls.
Bathroom Stall Materials
There are five major standard material types fabricated by a handful of top-quality manufacturers across the United States. Each type of material will have different price points, colors as well as warranties. Below you can click on the various elements to get detailed information on every kind of material.
Mounting Styles
Another area of options you have with toilet partitions is related to mounting styles. Here are the four choices you have:
Don't Forget About Toilet Partition Accessories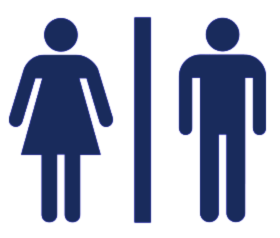 When designing your bathroom, keep in mind who will be using the facility and what their needs will be. Here's a list of bathroom accessories you'll need:
Toilet Partition Manufacturers
Even though there are many manufacturers of partitions, only a handful passes our test, we've done business with just about every manufacturer and have hand-selected only the very best.
Contact Toiletpartitions.com
We hope we've answered your question, "What is a toilet partition?" There are many options for toilet partitions. Whatever your budget or need is, we can help. The entire team at ToiletPartitions.com is here to assist you and make sure that your order is correct and delivered on time. Whether you have one bathroom or 500, we'll make sure you receive the highest in customer care and satisfaction.